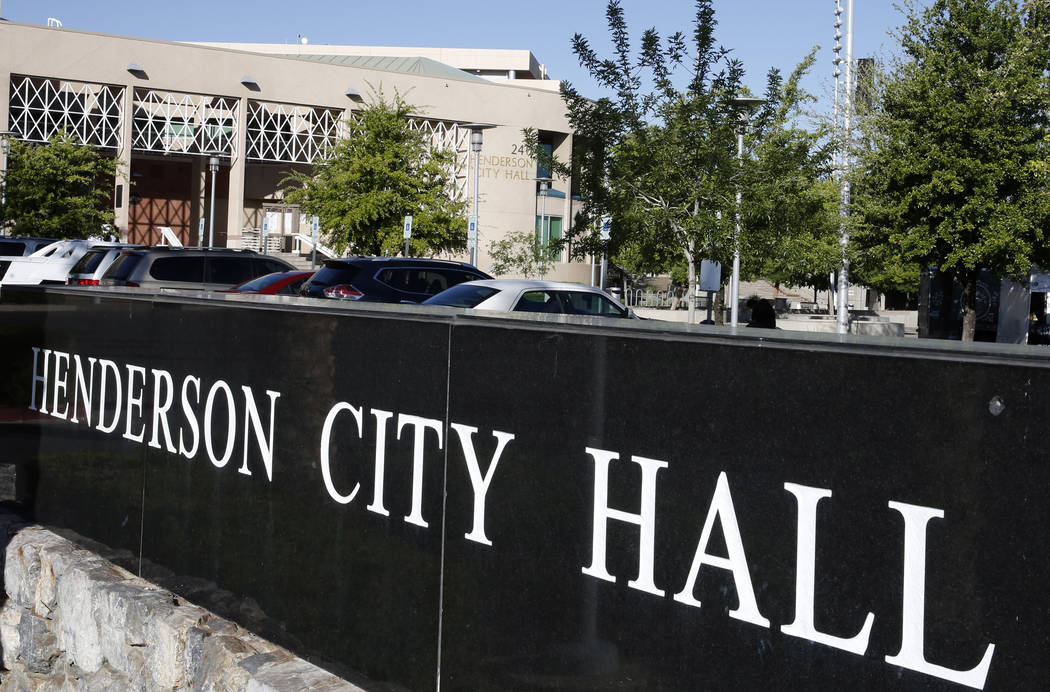 The Henderson City Council on Tuesday unanimously approved a $542 million budget that city officials say highlights critical growth for Nevada's second largest city.
The bulk of the $252 million operating budget for the fiscal year that runs from July 1 through June 30, 2018, invests fire and police personnel and the addition of 58-full time employees, city officials said.
"The budget highlights how efficient we are at providing services to the city," said finance director Jim McIntosh. "We're very proud of the fact that we've been able to maintain that same level of service despite a population increase."
Since 2010, the city has increased its population by 15 percent, topping 300,000 people, yet spending levels in the budget are below those from that year, according to McIntosh.
Fire Station 91, expected to open in the fall, will be the first station the city has built in 15 years. It is projected to cost about $5.9 million and have 12 firefighters. Inspirada donated the 3.42-acre site for the station and provided $6.6 million toward construction and equipment.
Henderson will add 25 police officers, three public works employees, four corrections officers and a jail analyst. The rest of the hires will be in the water and sewer department and development services center.
Despite opening the tentative budget to public review and comment, McIntosh said he did not hear any particular comments or questions from residents.
"It's important for the public to understand that we really value public safety in the city," said Councilman John Marz. "That being said, it's clear that the city is getting older and as those older areas become more pronounced we need to start looking down the road and plan for infrastructure."
Henderson expects to bring in $67.3 million in property taxes for fiscal year 2018 — a 4.9 percent increase over fiscal year 2017 that matches the 2011 amount.
Consolidated taxes are also expected to produce $107.8 million — a 5 percent increase over fiscal year 2017.
The city's general fund is expected to include $21.9 million carried over from the 2016-17 fiscal year.
The entire budget is available on the city's website.
Contact Sandy Lopez at slopez@reviewjournal.com or 702-383-4686. Follow @JournalismSandy on Twitter.
Where the money goes
Henderson's 2018 general fund budget includes expenditures of $252 million.
Public Safety: 58.2 percent
General Government: 17.7 percent
Culture and Recreation: 15.2 percent
Judicial: 4.4 percent
Public Works: 3.8 percent
Community Support: .7 percent
Source: City of Henderson