Unlicensed-contractor sting in Henderson leads to arrest
Updated March 23, 2018 - 5:06 pm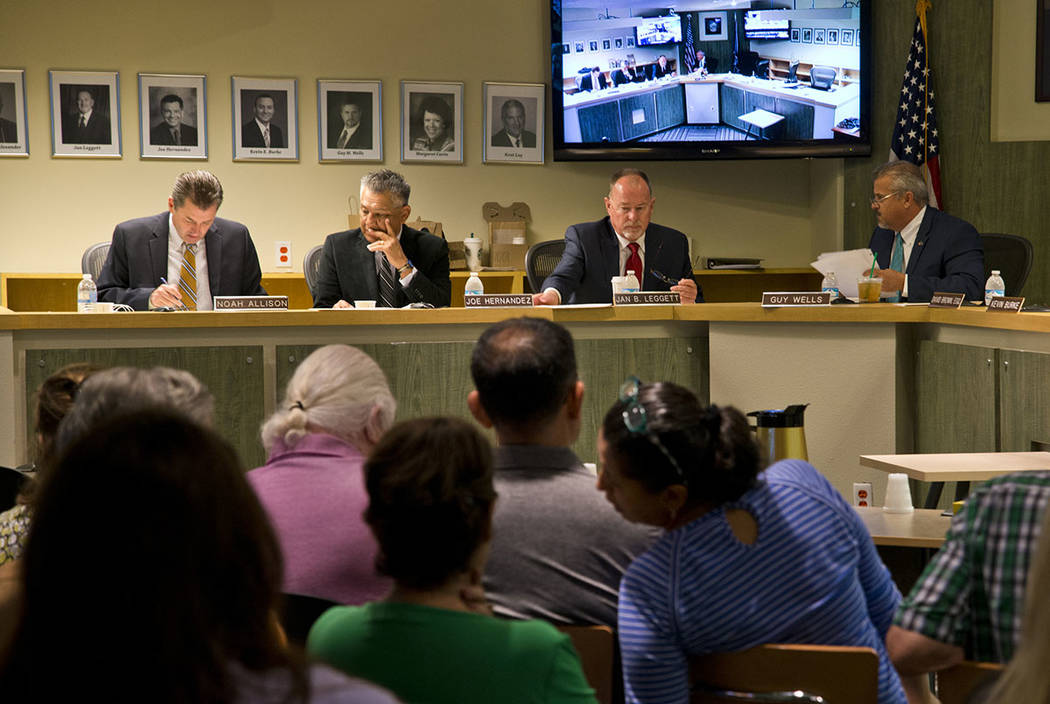 The Nevada State Contractors Board conducted an unlicensed-contractor sting operation in Henderson this month.
A sting in Henderson on March 13 resulted in the arrest of Brian Scott Skwierczynski on an outstanding warrant, and the submittal of an affidavit against Jeffery Gill, who is accused of being a second-time offender.
Skwierczynski received citations for contracting without a license and unlawful advertising. Authorities claim he appeared at a sting house and offered a bid to build a stairway in excess of $1,000. During the process, investigators discovered outstanding warrants against Skwierczynski from both the Contractors Board and Henderson's traffic bureau.
Gill is accused of bidding to perform electrical work. He was convicted of a similar offense in 2015. Because of the prior conviction, Gill faces gross misdemeanor charges of contracting and advertising without a license.
Three other suspects received citations at the Henderson sting house for illegal contracting and advertising: Elizandro Valencia-Zaragosa, who is accused of soliciting landscape work requiring a license; Todd William, who is accused of offering plumbing work; and Ross Restivo, who is accused of offering painting and garage floor epoxying.
The board also conducted a sting operation in Reno on March 9.
Contact Nicole Raz at nraz@reviewjournal.com or 702-380-4512. Follow @JournalistNikki on Twitter.