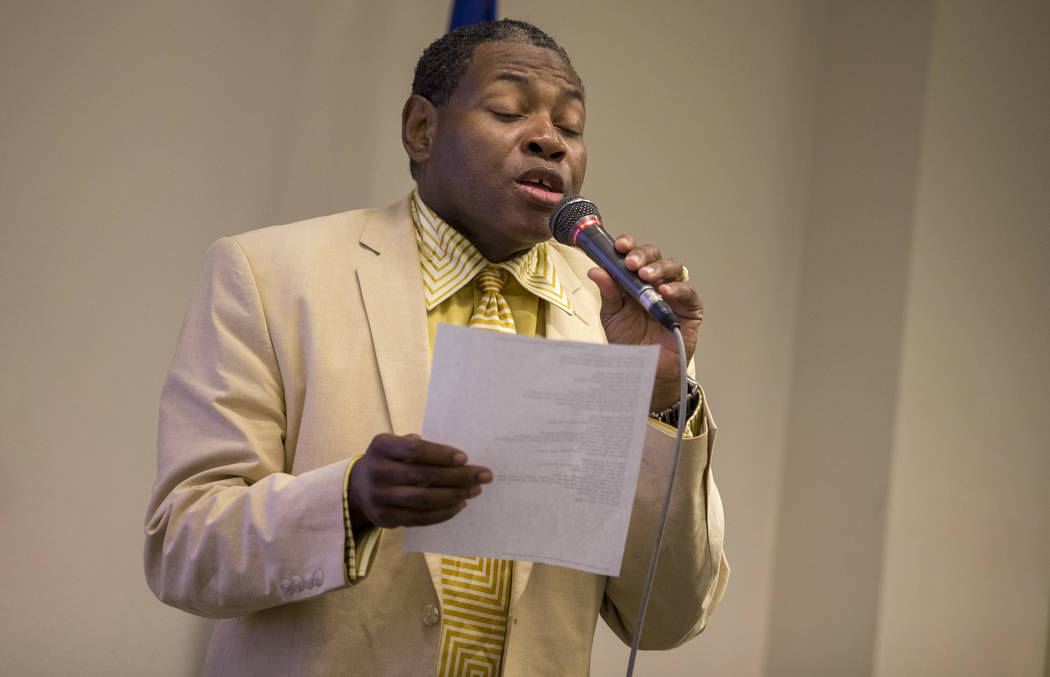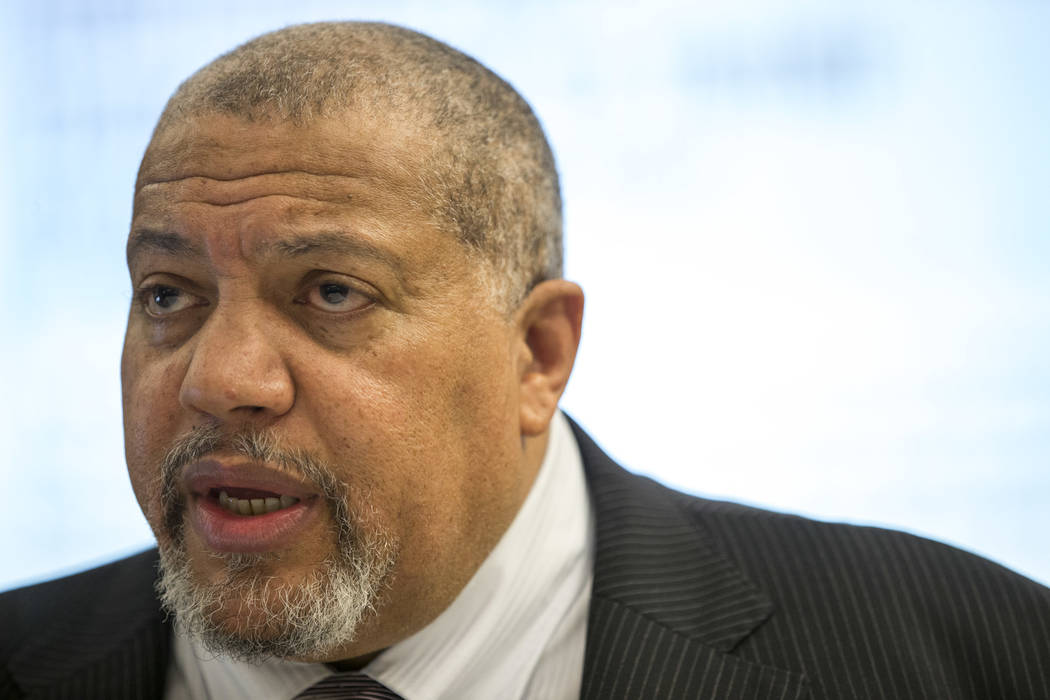 About 25 people gathered Saturday afternoon at the West Las Vegas Library to remember the history of slavery in America and commemorate the day in 1865 when Texas slaves first learned that they were free.
The gathering was one of five events being held by the National Juneteenth Observance Foundation to honor Juneteenth, an observance of that day — June 19, 1865 — that came more than two years after President Abe Lincoln issued his Emancipation Proclamation.
The event included a lecture by Malcolm Adams and was part of the seventh annual Las Vegas Celebration.
As Adams addressed the crowd, he said he wished there were more young people present so they could learn from history, so they can understand better "who they are, how they got here and how they can proceed from here."
Adams, a former international broadcast journalist and current owner of a Japan-based corporate communications company, started his talk with a mention of the dichotomy between slavery and the nation's Declaration of Independence.
"At the time, the writer had at least 200 slaves of his own," he said, "as he was writing about certain unalienable rights."
Adams invited the audience to engage in a robust discussion about the history of race in America, a "country founded on humanity, democracy, freedom and liberation."
He shared paintings from 1790 that depicted slaves processing tobacco in Virginia and slaves on a South Carolina plantation. He also showed photos of himself with Stevie Wonder and Michael Jackson, two of the many black icons he came to know as a reporter.
"They spread our culture and our music around the world," he said.
Adams has lived in Japan for 42 years. It's where he said he started to draw similarities between the working songs sung by his enslaved ancestors and those of Japanese tea pickers.
'Keep our history correct'
Claytee White, director of the Oral History Research Center for the University of Nevada, Las Vegas, spoke of the need to "keep our history correct" and ensure its place in textbooks so younger generations can learn from it.
"We all need to know our history so we are equal," she said. "We are all one."
Among those taking part in the event were Michele Fiore, the newly elected councilwoman for Las Vegas Ward 6, and Harvey Munford, a former Nevada assemblyman.
Fiore, who was attending her first Juneteenth event, said she enjoyed being educated from different viewpoints.
"We are divided by design, and as I sit here and listen to the history of slaves, I think about the Irish slaves. The 6 million Jews killed in the Holocaust," she said. "Do not let anyone divide us by design: from religion to color to politics."
Expressing her gratitude in front of the audience, Fiore donated a $500 check to the foundation.
Munford, who in 2011 introduced a bill that declared June 19 "Juneteenth Day" in Nevada, spoke of what he considers one of his crowning achievements — helping pass legislation requiring the integration of multicultural studies in Nevada high schools.
Munford also noted he was the first black person to graduate and play basketball for Montana State University at Billings. "Because of that, I'm here," he said Saturday.
In the back, wearing a blue beret, sat Mike Loving, 64, who moved to Las Vegas about six years ago.
Juneteenth, he said, started as a movement, but took on more importance as it progressed over time. "No matter what, black and white, yellow," Loving said. "It's history."
Contact Briana Erickson at brerickson@reviewjournal.com or follow @brianarerick on Twitter.
Other Juneteenth observances
Sunday: the Juneteenth Jazz and Spoken Word Celebration from 12 p.m. to 4 p.m. at Las Vegas Library Theater. Eight people will be recognized and presented with lifetime achievement awards.
Monday: Juneteenth at the Welcome to the Fabulous Las Vegas Sign at 11 a.m. The bulbs of the sign will shine red, white and blue — the colors of both the American and Juneteenth flags.
951 W Lake Mead Blvd, Las Vegas, NV 89106