11 ways for grown-ups to feel like a kid again in Las Vegas
Updated July 13, 2018 - 10:27 am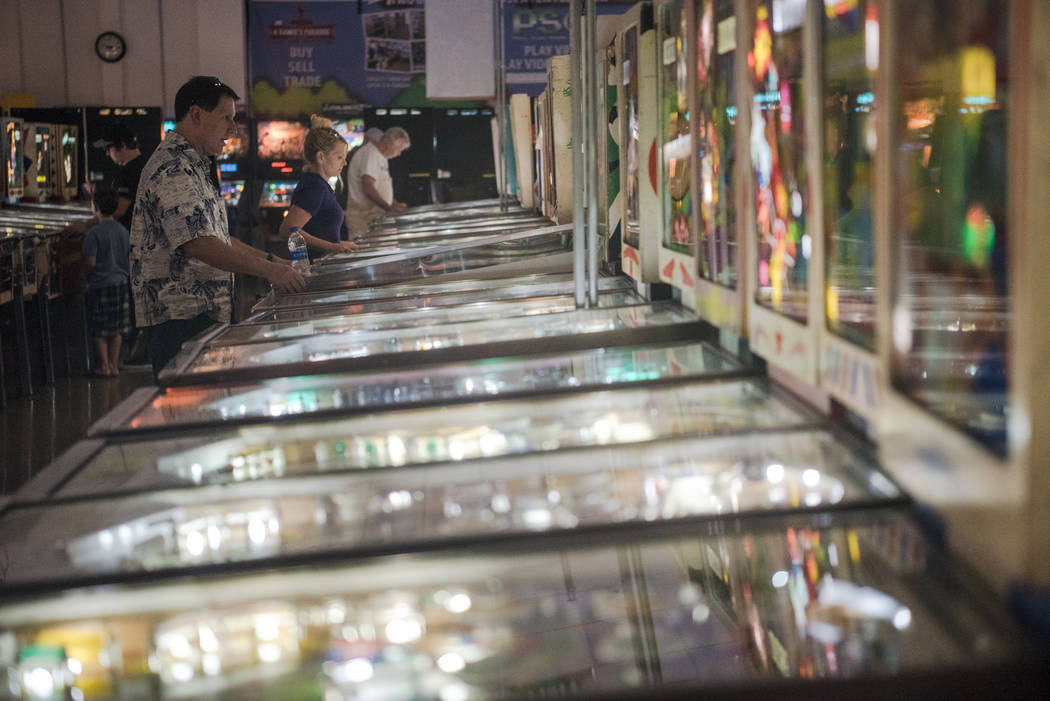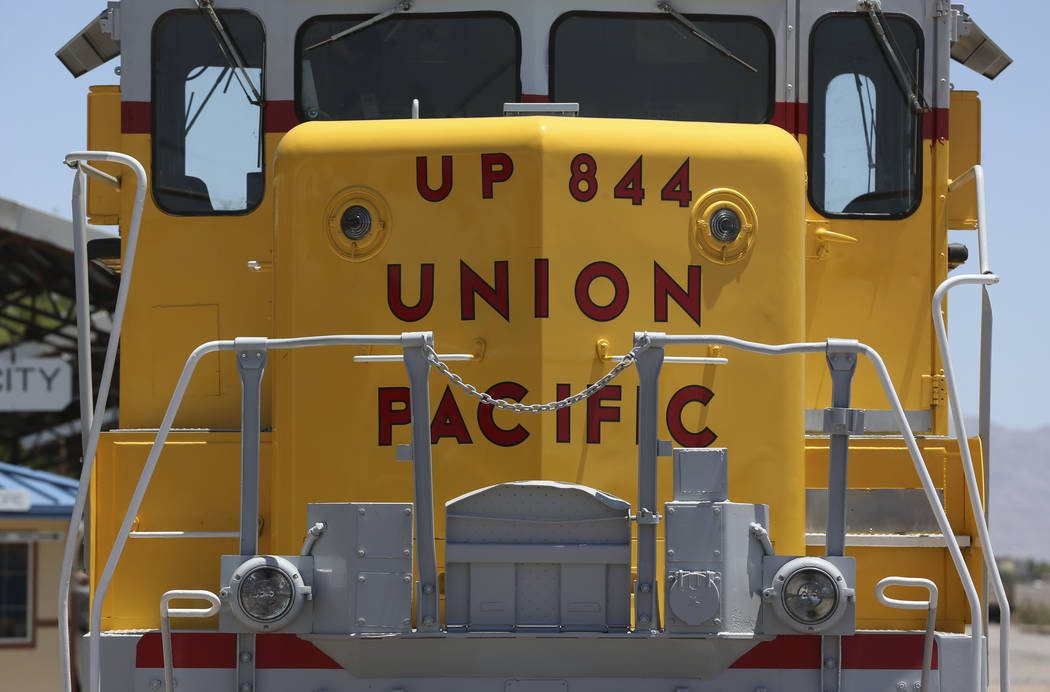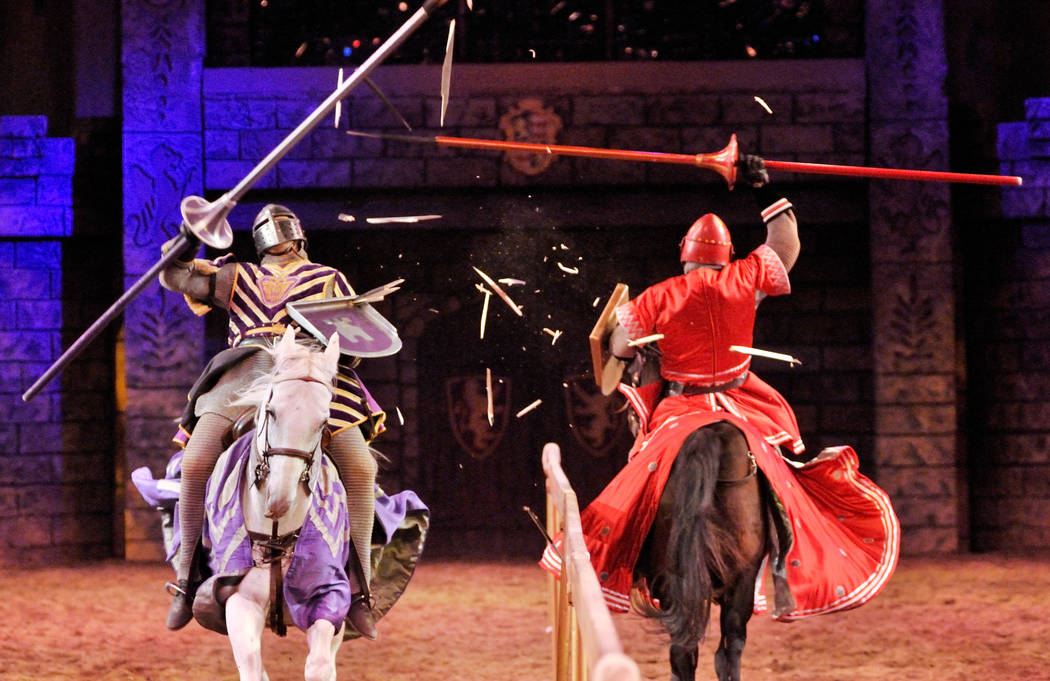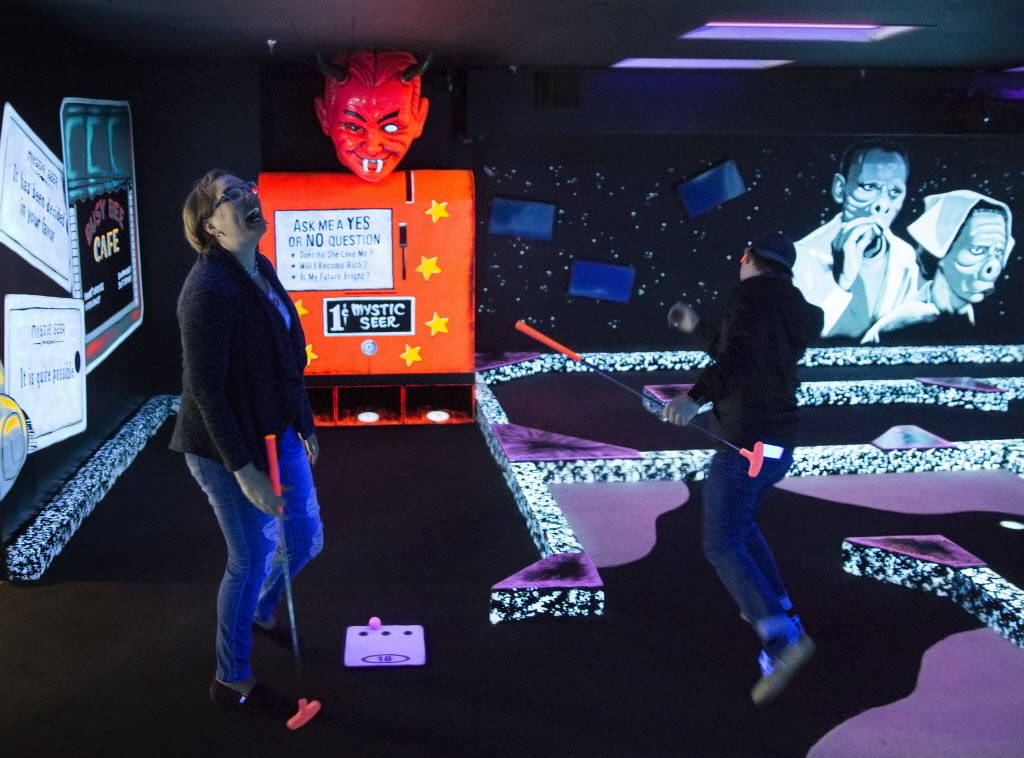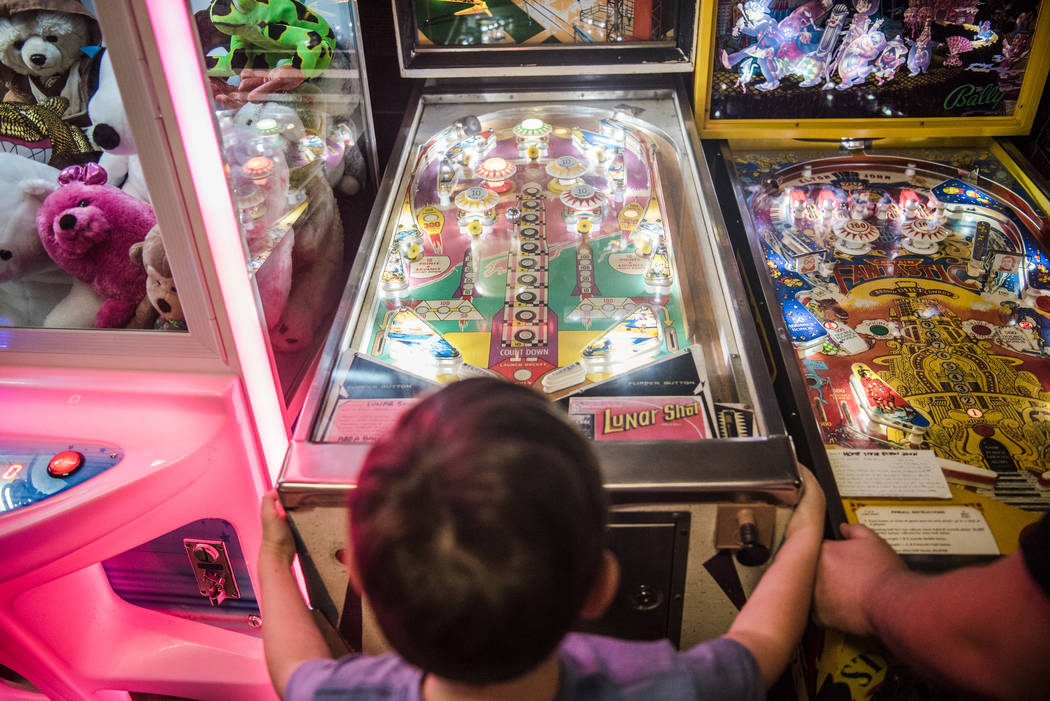 Remember when you were a kid and summer was an alluring expanse of wide-open days packed with fun stuff — or nothing at all — to do?
Funny how all of that changes in adulthood, when summer's carefree days boil down to a week or two of vacation, and that's if you're lucky.
But grown-ups can still enjoy summer's childlike promise, even if it's only for an afternoon. Here are a dozen summertime activities that'll help adults feel like a kid again.
Scarf cotton candy and ride a roller coaster (but maybe not in that order)
Your favorite childhood amusement park might have closed long ago, but you can still experience the exhilaration of a thrill ride at Adventuredome Theme Park. The 5-acre indoor park has coasters, bumper cars, a carousel and other classic rides, as well as laser tag and more newfangled attractions.
Adventuredome at Circus Circus. Summer hours 10 a.m.-midnight. Individual ride passes $6-$9 per ride, all-day ride passes $18.95 and $32.95. (adventuredome.com or 702-794-3939)
Spend an afternoon with a guy who's like that fun uncle who did magic
Mac King differs from most uncles because he's good — really good — at magic. Spend an afternoon watching his family-friendly, funny show you'll feel embarrassed about ever having fallen for your own uncle's "got your nose" trick.
"Mac King: Comedy Magic Show" at Harrah's Las Vegas. Shows are 1 and 3 p.m. Tuesday-Saturday. Tickets are $46.28. (caesars.com/harrahs-las-vegas or 702-777-2782)
Waste some quarters playing video games
The Pinball Hall of Fame is a warehouse packed with classic pinball and video games. If you'd like to relive those days when a Coke, a pocketful of quarters and a few favorite machines were a perfect way to while away a summer afternoon, this is the place for you.
Pinball Hall of Fame, 1610 E. Tropicana Ave. Open 11 a.m.-11 p.m. daily. Free admission. (pinballmuseum.org or 702-597-2627)
Drive the only car you were able to drive pre-driver's license
The miniature hot rods at Las Vegas Mini Gran Prix can't help but unearth memories of the transitional vehicle between your bicycle and your first car. In between races, downshift with the other rides, the slide and the arcade games.
Las Vegas Mini Gran Prix, 1401 N. Rainbow Blvd. Open daily 10 a.m.-10 p.m. Sunday-Thursday and 10 a.m.-11 p.m. Friday-Saturday. "Mega Ride Plus" wristbands, including adult Gran Prix track, $38-$61. (lvmgp.com or 702-500-1794.)
Remember when lazing about the pool was the best kind of summer freedom
Wet 'n' Wild Las Vegas isn't just someplace to cool off with a nice dip. It's also great place to relive the laid-back vibe of summer vacation, even if you might want to leave some of the gnarlier slides to the kids.
Wet 'n' Wild, 7055 S. Fort Apache Road. July hours are 10:30 a.m.-8 p.m. Sunday-Thursday, and 10:30 a.m.-10 p.m. Friday-Saturday. Single-day admission tickets $29.99-$34.99. (wetnwildlasvegas.com or 702-979-1600)
Rekindle your childhood romance with big machines
Celebrate your childhood love of toy trains and large machines with a visit to the Nevada State Railroad Museum at Boulder City and a 45-minute ride on the Nevada Southern Railway excursion train. You can even arrange to ride in the cab with the engineer, or roll along in the caboose, which sure beats operating that toy train you had as a kid.
Nevada State Railroad Museum, 601 Yucca St., Boulder City. Train ride departure times during summer are Saturday and Sunday at 10 a.m., 11:30 a.m. and 1 p.m. Fares are $10 for adults (ages 12 and older), $5 for children ages 4 to 11, and free for children age 3 and younger. (nevadasouthern.com or 702-486-5933 or 702-486-5952)
Relive that summer when you read the book about King Arthur
"Tournament of Kings" at Excalibur will reignite your childhood fascination with kings, knights and fair maidens in a way no movie (OK, except maybe "Monty Python and the Holy Grail") can. There are knights, jousting, hearty huzzahing and even dinner, all presented in an uninhibited environment.
"Tournament of Kings" at Excalibur, 6 p.m. Wednesday-Monday with 8:30 p.m. shows Wednesday-Sunday. Tickets (including fees and taxes) $74.38-$80.28. (excalibur.com or 702-597-7600)
Go on an outdoor adventure
Forget that blanket-over-the-clothesline tent you summered in as a kid, and spend a night or two camping on Mount Charleston. Campsites are in demand and reservations are required, but an overnight campout on the mountain makes it easy to one-up those childhood backyard campouts.
Mount Charleston, in the Spring Mountains National Recreation Area. To reserve sites and check current fees, visit recreation.gov or call 877-444-6777. (fs.usda.gov)
Revel in two of your most unusual childhood loves at the same time
Remember seeing reruns of that weird TV show with the most bizarre stories imaginable? Remember discovering that the boring game of golf becomes something awesome when you add a windmill and a killer 18th hole? Combine both childhood memories of "The Twilight Zone" and miniature golf with a visit to The Twilight Zone by Monster Mini Golf, which features a course adorned with black-light scenes from the classic Rod Serling series.
The Twilight Zone by Monster Mini Golf at Bally's. Open 10 a.m.-midnight daily. Cost is $11.95 for 18 holes. (syfyminigolf.com or 702-333-2121)
Wet a line at the ol' fishin' hole
Every kid went fishing at one time or another, and the classic outdoor pastime is easy to pursue at Southern Nevada's urban ponds.
You'll need to buy a fishing license, but inexpensive tackle — even a classic cane fishing pole — can be found just about anywhere.
Sunset Park, 2601 E. Sunset Road; Lorenzi Park, at West Washington Avenue at Twin Lakes Drive; Floyd Lamb Park, 9200 Tule Springs Road; and Veterans' Memorial Park, 1650 Buchanan Blvd., Boulder City. (ndow.org)
Catch up on your reading
One of the best things about summer as a kid was settling in on the front porch with a stack of comic books and Mad magazines. Reacquaint yourself with the literary heroes of your youth by picking up some comics from one of the valley's numerous comic shops, where everybody from Superman to Archie — and Betty and Veronica — still live.
And for summer afternoons when it's so hot you think you're going to melt …
Play hooky from work and take in a matinee at an area movie theater. The summer blockbusters are arriving, the ticket will be a few bucks cheaper, and you'll discover why air conditioning was a big selling point for movie theaters back in the day.
Contact John Przybys at jprzybys@reviewjournal.com or 702-383-0280. Follow @JJPrzybys on Twitter.