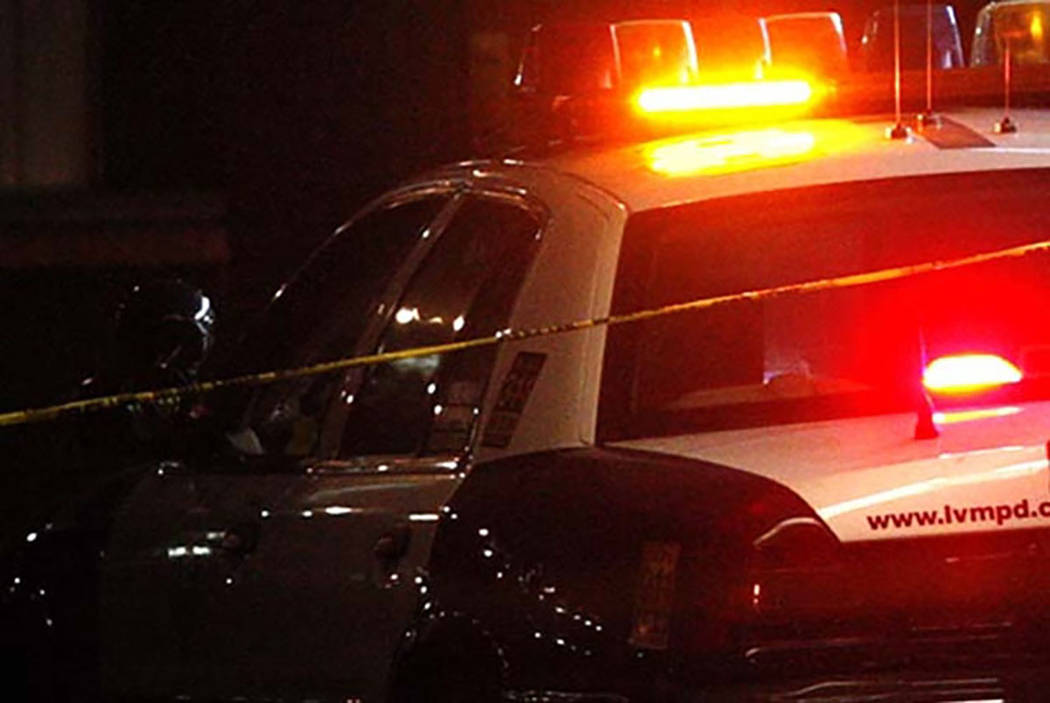 Three people were hospitalized, one with life-threatening injuries, early Saturday morning after a two-vehicle crash in the southeast valley.
In a statement, the Metropolitan Police Department said it responded at 1:39 a.m. to East Tropicana Avenue and South Sandhill Road where a pickup truck and car collided.
Police said a Chevrolet Silverado, driven by a 24-year-old man, had been traveling east on East Tropicana when it collided with a Ford Focus, which was traveling north on South Sandhill. The Focus, driven by a 22-year-old man, spun off the roadway and struck a traffic signal pole.
The Focus' passenger, who was not wearing a seat belt, was taken to Sunrise Hospital and Medical Center with life-threatening injuries, police said. The passenger's age and gender were not identified.
The Silverado had two passengers, police said — a 33-year-old woman, who had minor injuries, and a 28-year-old man, who was uninjured.
The drivers of both vehicles were also taken to Sunrise with minor injuries, police said. Both showed signs of impairment and were booked into the Clark County Detention Center, police said.
Contact Kimber Laux at klaux@reviewjournal.com. Follow @lauxkimber on Twitter.