350 compete for cash, prizes at Las Vegas domino tournament
Updated July 8, 2017 - 8:37 pm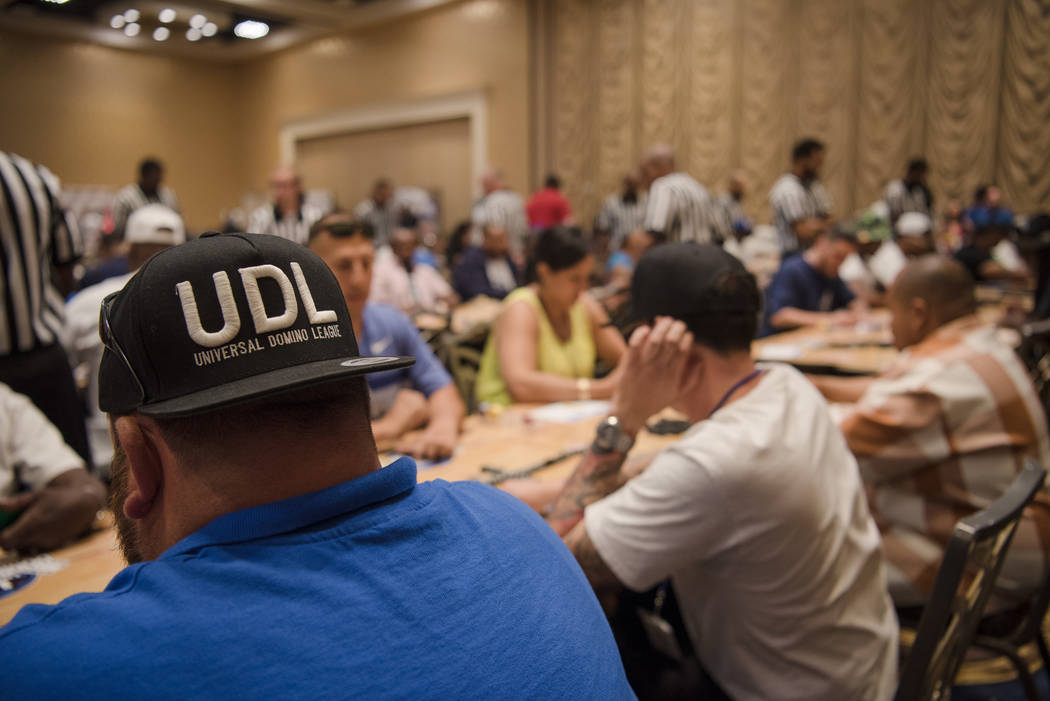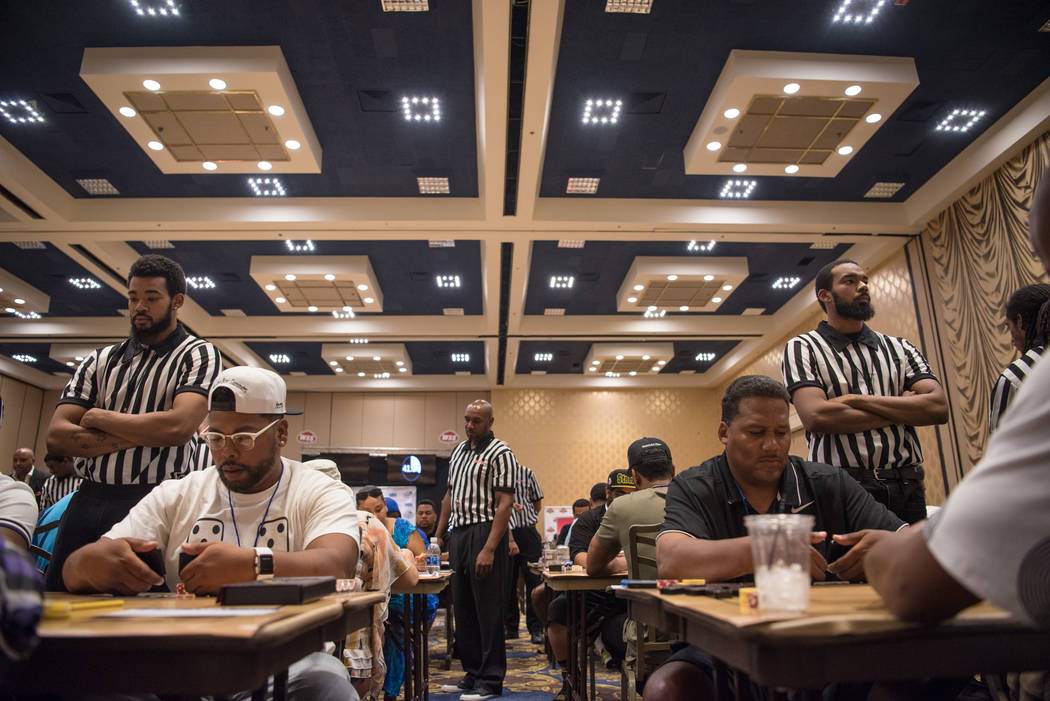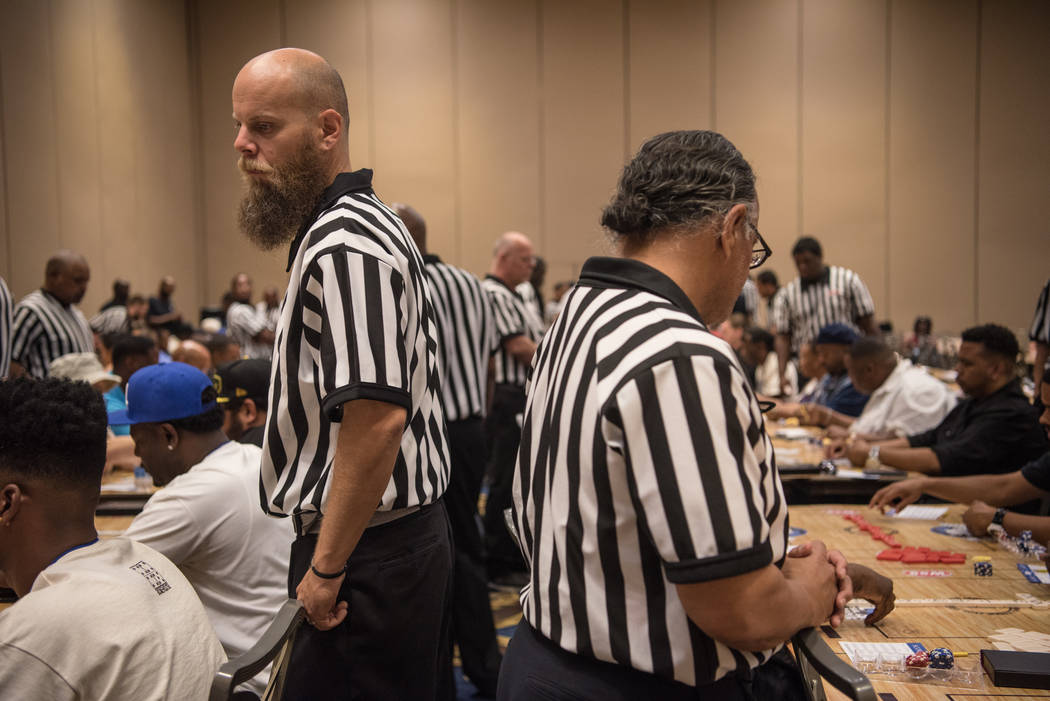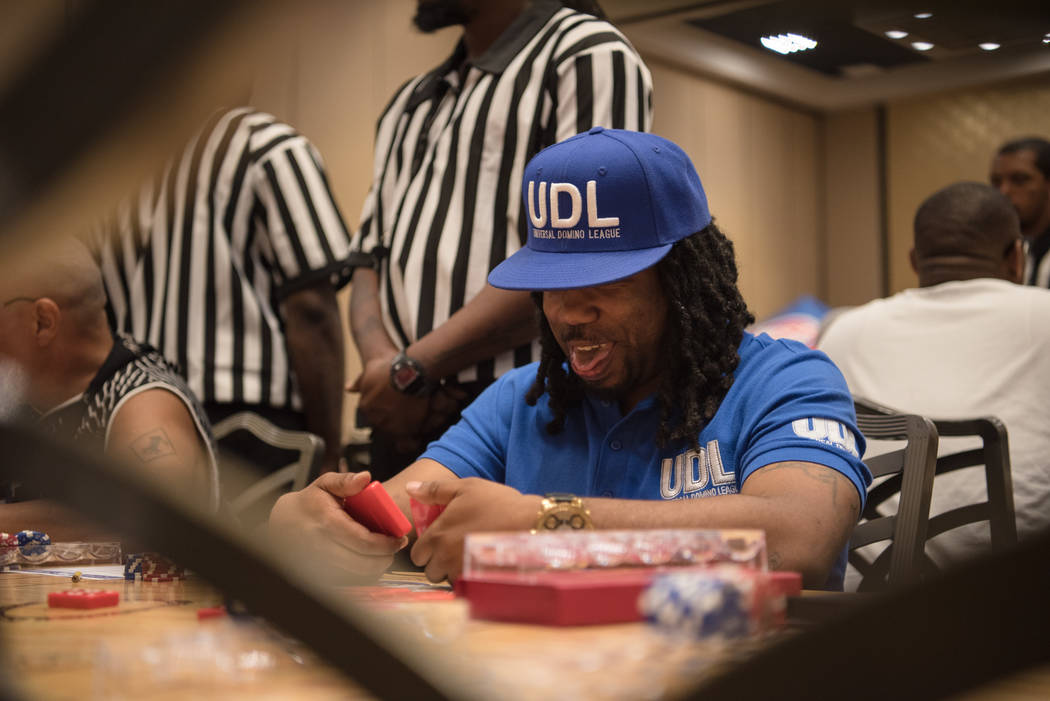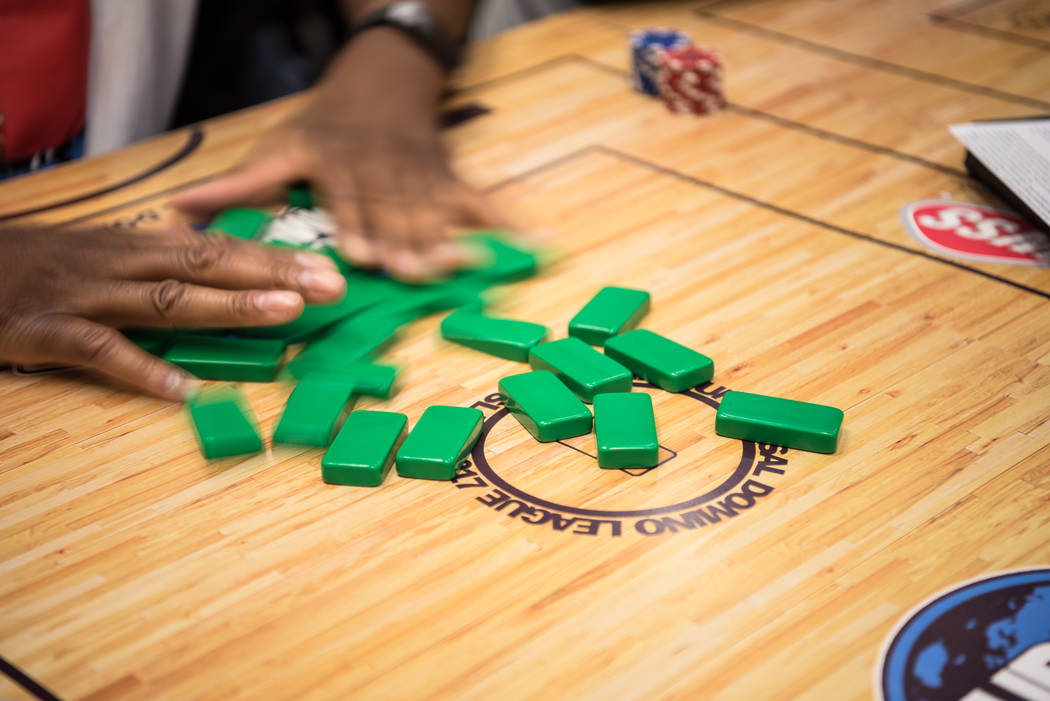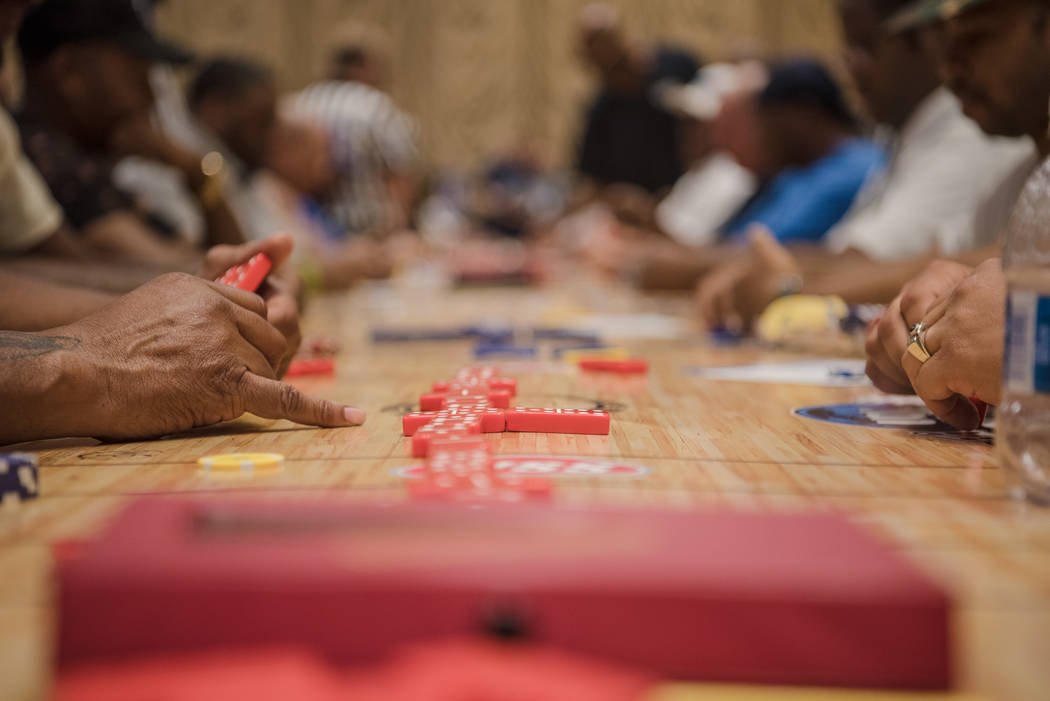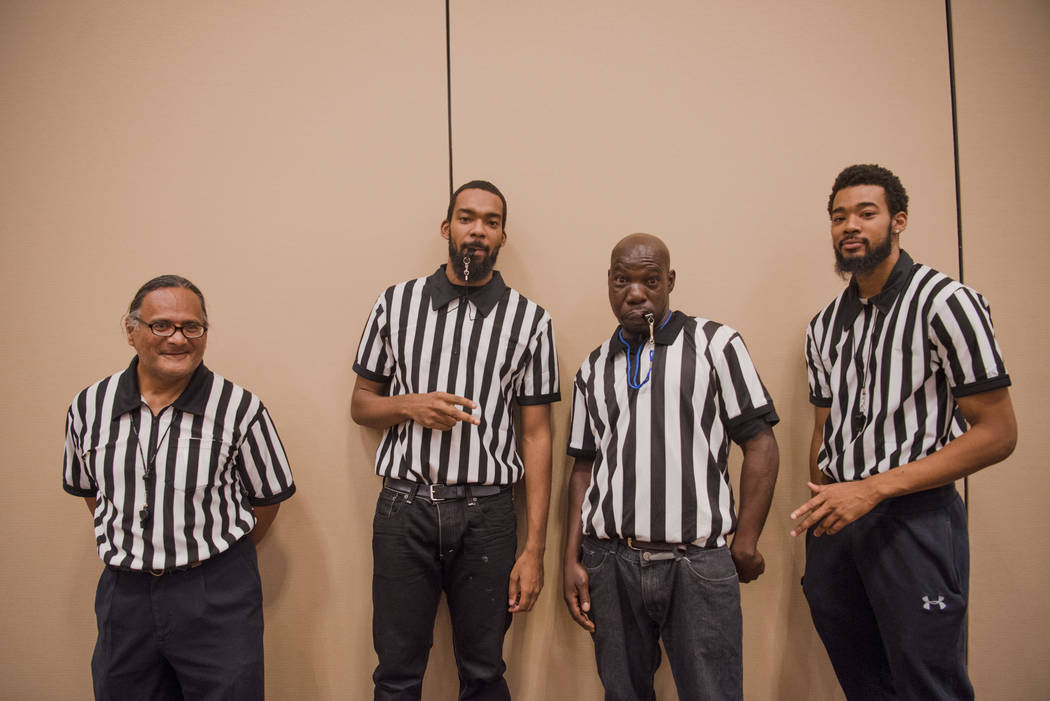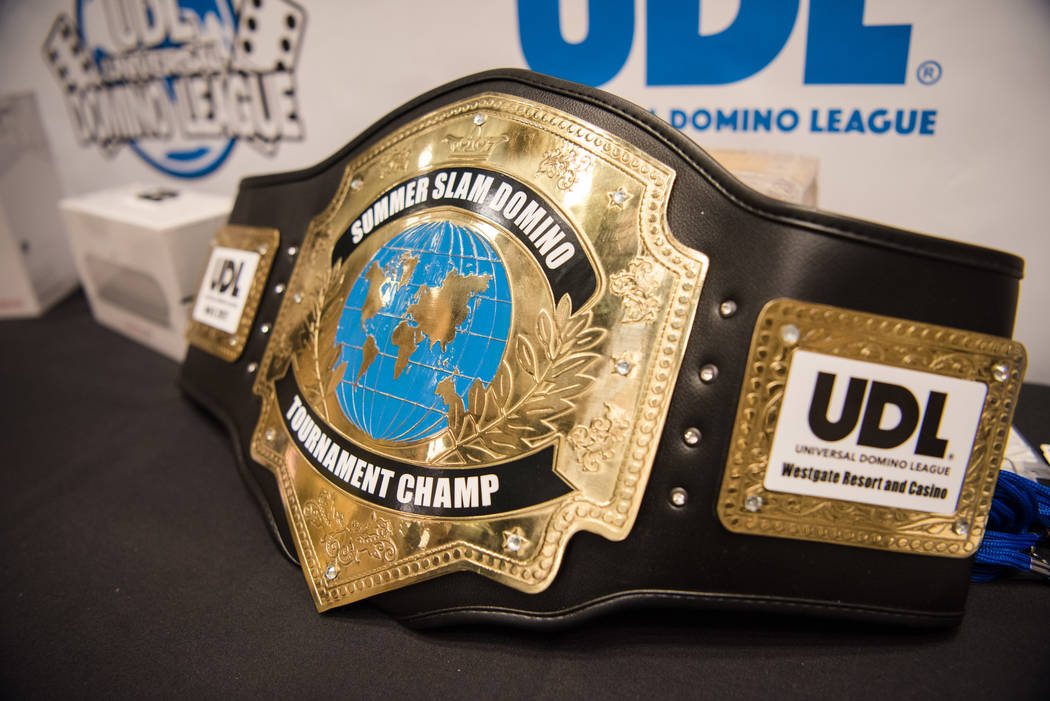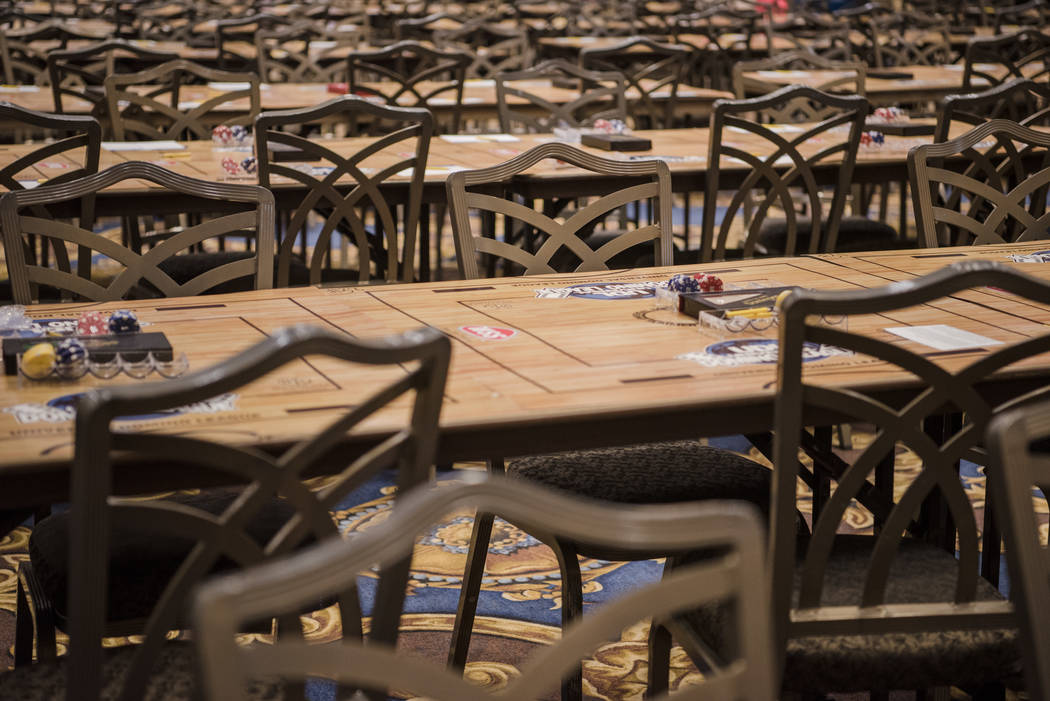 Chomping on chewing gum, Gary Jackson scribbled the score on a notepad marked Jack vs. Fat Boy at the top. He was playing against Lee McGill during the Universal Domino League Summer Slam Domino Tournament held Saturday at the Westgate in Las Vegas.
"Ten," 57-year-old Jackson announced, peeking at his dominoes as if he were shielding his cards at a poker table. The exposed ends of the domino chain totaled to a multiple of five; he had just earned a 10-point poker chip in his last move.
Jackson, a Las Vegas native, practiced playing the game of domino with poker chips during Saturday's event, which organizers billed as the world's biggest domino tournament.
More than 1,000 people from across the nation attended, including 350 players competing for a share of more than $50,000 in cash and prizes, organizers said. Only 25 would win during the tournament lasting multiple rounds leading up to the championship and going from 1 p.m. to midnight.
Jackson's opponent, McGill, aka Fat Boy, made his first move in another round.
"I'm going to play hardball with you, OK?" said McGill, one of the players belonging to the Universal Domino League.
"Dirty dog," Jackson scoffed as McGill got another point, his sparkly baseball cap shining under the lights. "I'm not feeling it."
A few feet away, Harold Morel, a graduate of the University of Nevada, Las Vegas, where he studied gaming, stood at a casino table.
Morel, 41, founded the Universal Domino League five years ago. This year, Morel said he patented a casino game that calls for matching domino numbers on cards to actual dominoes in exchange for chips. The game is in its trial stages.
"I wanted to bring the game of domino to the casinos," he said.
The game is universal, Morel said. "You can teach kids how to count, seniors play to keep their brains sharp. There are so many elements to connect with people," he said.
Dozens of referees monitored the ongoing domino rounds. Players, from those in their 20s to three times that age, competed in best three-out-of-five game rounds, and there were fewer contestants each round. While music blared in the background, the players focused on the game, with little to no talking.
"We're bringing the game from the living room to Las Vegas," Morel said.
David Turner, a bookkeeper from Louisiana, said he won $2,000 and a trophy at a March tournament in Long Beach, California.
"I've been doing this for 50 years since my grandfather taught us when I was 9," he said.
Turner said he enjoys the challenge of counting numbers and anticipating the next ones. He never takes his eyes off the board. He said he was hoping to go home with another prize Saturday.
"That's what I do," Turner said. "I play domino."
Contact Briana Erickson at berickson@reviewjournal.com or 702-387-5244. Follow @brianarerick on Twitter.
Origins of the game
Domino is believed to have originated in China in the 12th century, although other theories suggest Egyptian or Arabian origins. The modern domino game first appeared in Italy in the early 18th century.
Dominoes evolved from dice. The numbers in a standard double-six domino set represent all the rolls of two six-sided dice. The game has many variations, mostly centered on playing a domino that matches one of the dominoes on the board.
Source: domino-play.com