6 ways that Southern Nevadans can beat the heat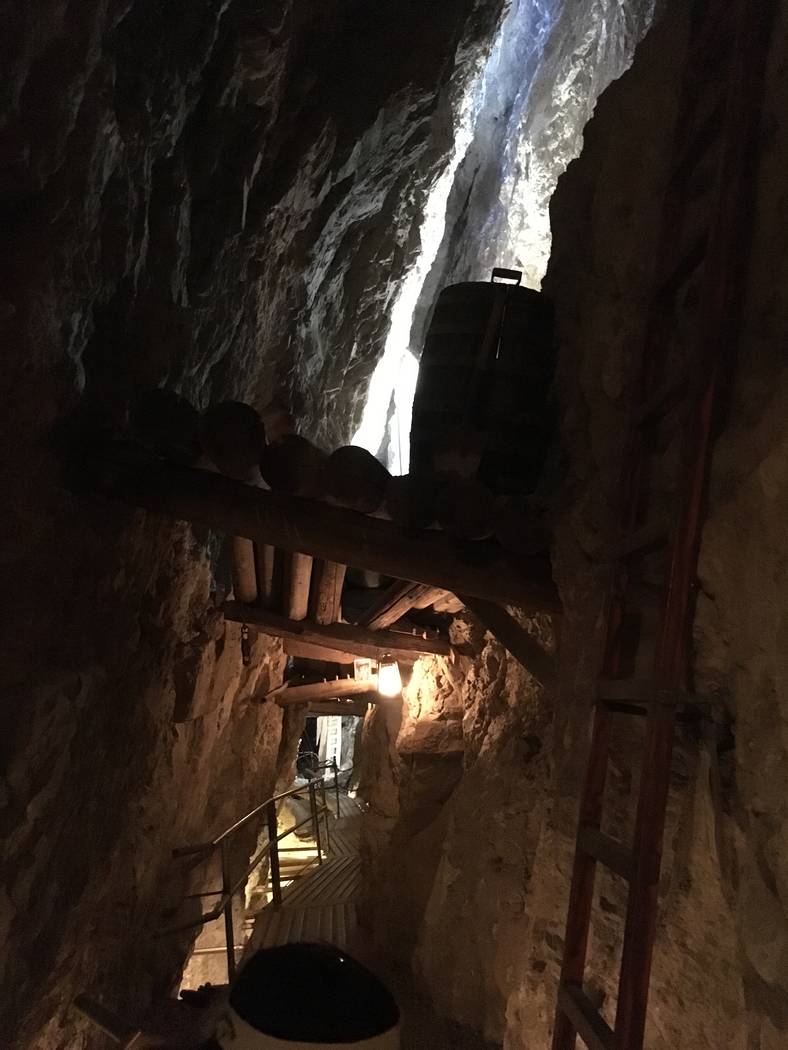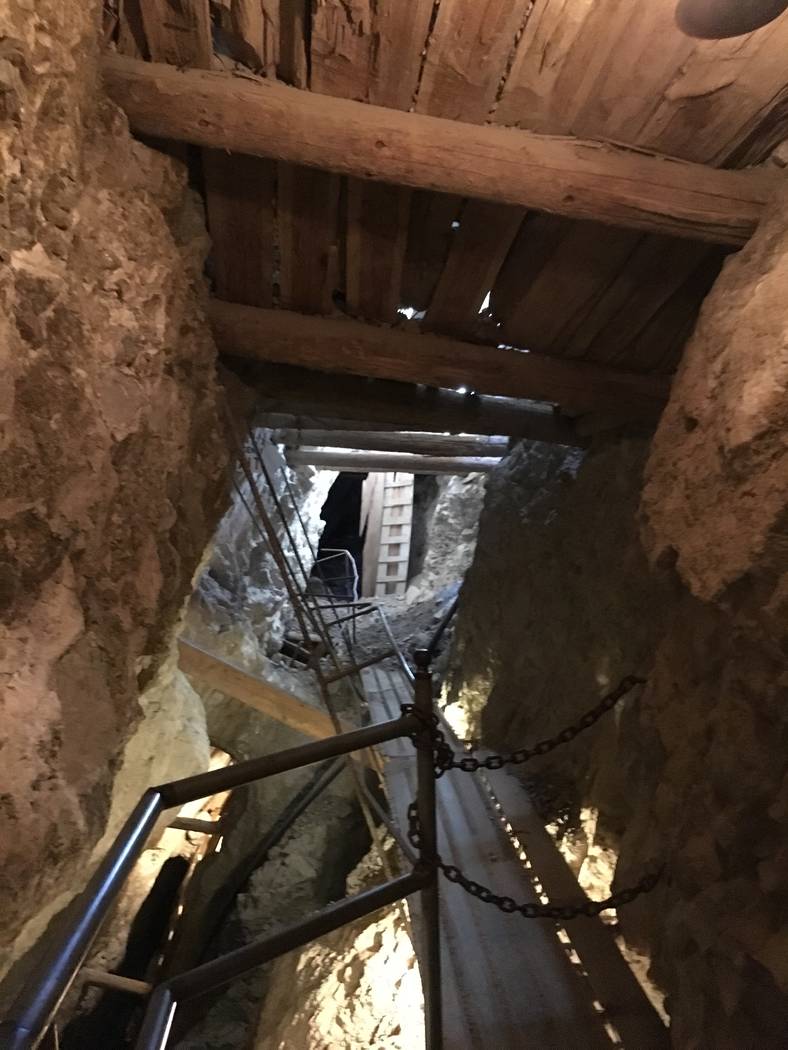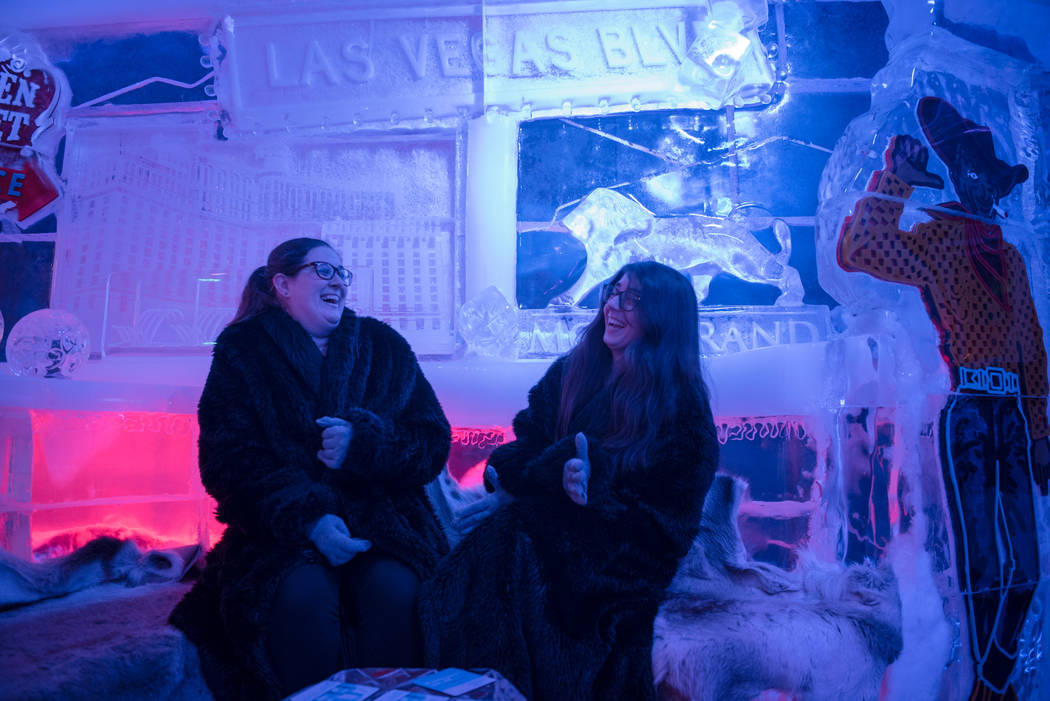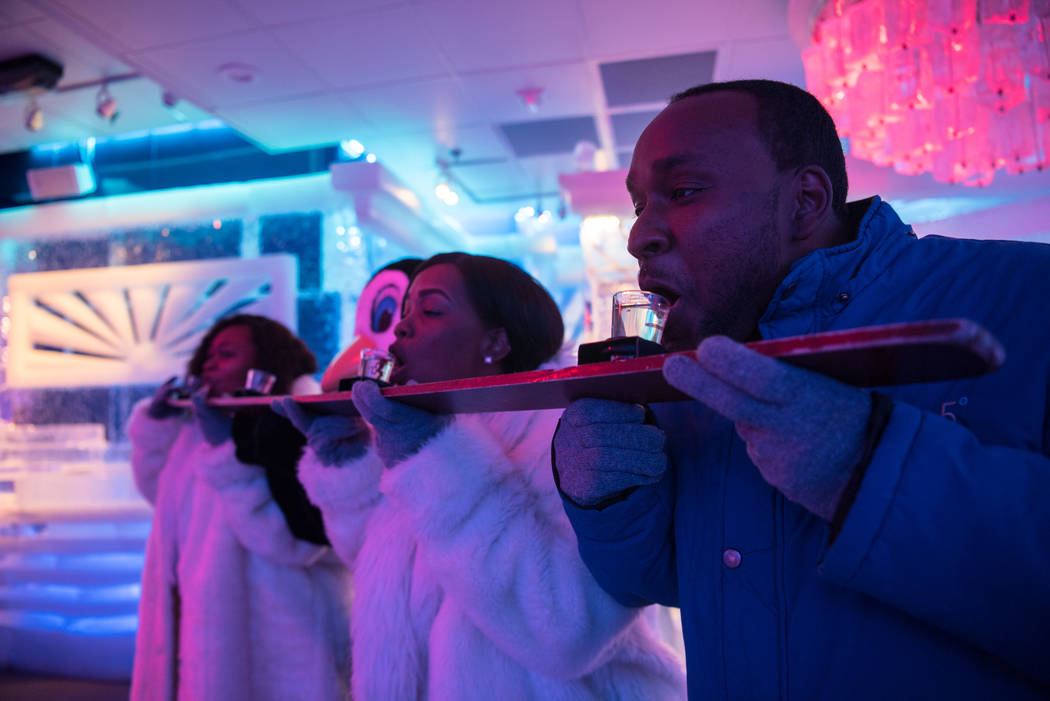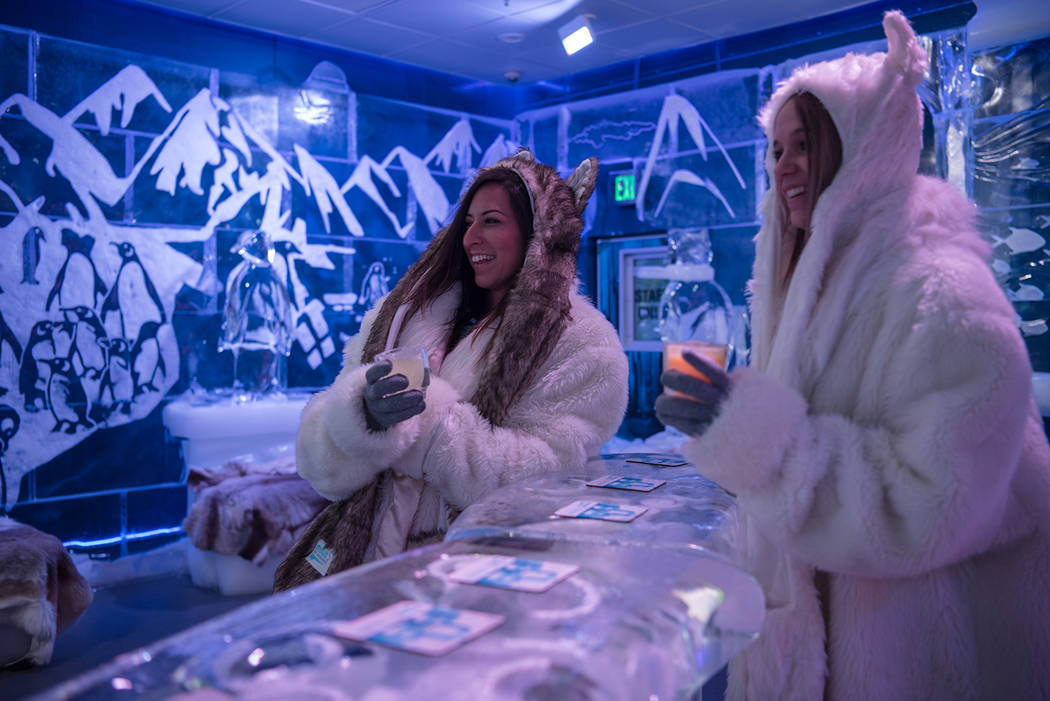 Obviously, the easiest way to keep cool during a Las Vegas summer is to never, ever leave your house.
That's great if you don't mind four- and five-digit electric bills. Or the possibility of turning your home into a warm weather version of "The Shining."
Now that autumn is just around the corner, though, going outside soon won't seem like such a chore. With that in mind, here's a look at some activities that will help you beat the heat while leaving the hermit life behind — hopefully before you find out if all work and no play really does make Jack a dull boy.
Make a splash at the movies
It's always cool at the multiplex, but theater managers tend to be sticklers for that whole "no shoes, no shirt, no service" thing.
Thankfully, that's not a problem at Las Vegas' various dive-in movie series.
Catch "Baby Driver" (Monday), "Pulp Fiction" (Aug. 27) and "Transformers" (Sept. 3) on the 65-foot digital marquee while swimming or lying by the Boulevard Pool at The Cosmopolitan of Las Vegas.
The Rio is hosting poolside screenings of "Cars 3" (Aug. 24), "Pirates of the Caribbean: Dead Men Tell No Tales" (Sept. 14), "Black Panther" (Sept. 28) and "Thor: Ragnarok" (Sept. 29).
And you can take a dip while watching "The Lost World: Jurassic Park" (Aug. 18) and "Cast Away" (Aug. 25) at The Porch at Hooters Hotel.
The Cosmopolitan: Movies start at 7:30 p.m.; admission is $5. The Rio: Movies start at sundown; admission is free. Hooters Hotel: Movies start at 7:30 p.m.; admission is free.
Hit the ice
How did we ever get through summers without hockey? You know, during the 113 summers before Las Vegas had hockey?
Try spending some of the hours until the Golden Knights' Sept. 16 preseason opener inside City National Arena.
Get out of the sun and grab some gear at the Arsenal team store now that there's no longer an hourlong wait just to get inside. As long as you're there, chip in to help team owner Bill Foley pay for William Karlsson's new $5.25 million contract by dining at his MacKenzie River Pizza.
The real attraction, though: the two ice rinks, where the air temperature is 60 degrees. Watch youth practices or league games or, heck, read a book if you want. It's 60 degrees!
If you really want to cool off, strap on some blades and participate in the daily public skate sessions or Cosmic Skate on Friday and Saturday nights. If you should happen to fall, the ice is kept at either 21 or 23 degrees depending on the rink. So stay down awhile until you collect yourself.
City National Arena, 1550 S. Pavilion Center Drive. Public skate times vary. Cosmic Skate is open to everyone 7:30-9:45 p.m. Fridays and Saturdays and those 21 and older 10 p.m.-midnight Fridays and Saturdays. $12 fee for adults includes skate rental. (citynationalarenavegas.com)
Chill out
If the skating rink doesn't sound like it offers enough direct contact with the ice, Minus5 certainly will. Everything — the walls, the seats, the glasses — inside the lounges at The Venetian and Mandalay Bay is made of frozen water.
The bars serve a variety of cocktails and mocktails, and as the name implies, the rooms are chilled to minus-5 degrees Celsius. (That's 23 degrees for us 'mericans.)
Gloves, coats and, depending on the package, hats and faux furs are provided. Although that kind of defeats the purpose of beating the heat.
Minus5 Ice Experience packages cost $17-$75. (Venetian: 702-293-3388; Mandalay Bay: 702-740-5800; minus5experience.com)
Head for the mountain
Get outdoors. Smell the fresh air. Picnic, camp, climb, ride horses and/or hike some of the more than 60 miles of maintained trails at Mount Charleston.
Or, if you're not quite there yet, go off-roading or take a scenic drive.
Whatever you choose, you can relax knowing that the average high temperature in August is 78 degrees, while the average low is around 51. In September, those numbers drop to 72 and 44.
Let it snow
You could wait and head back to Mount Charleston this winter to see snow. Or you could do that at Qua Baths and Spa at Caesars Palace any day of the week.
In addition to the fitness center, the hotel's Roman Ritual Pass includes access to three Roman Baths (including a cold one), a sauna, tea lounge and the Arctic Ice Room, a 55-degree wonderland complete with falling snow and an ice fountain that dispenses shaved ice chips.
Caesars Palace fitness passport is $55 for locals Mondays-Fridays, $65 on weekends. (866-782-0655; caesars.com)
Sample the weather underground
Every summer, Las Vegas is one of the hottest places on Earth. A great way to escape that heat? Going beneath the earth.
The Techatticup Mine was active from 1861 to 1942 and was the richest gold mine in Southern Nevada. Visitors can explore the remnants and see the quartz veins where the gold and silver ran.
You might learn something, and you certainly won't sweat. The inside of the mine never gets above 68 degrees.
Eldorado Canyon Mine Tours, 16880 State Route 165 in Nelson. Tours depart at 9 a.m., noon and 2 p.m. Admission is $15 for adults, $12 for ages 5-12. Reservations required. (702-291-0026; eldoradocanyonminetours.com)
The Review-Journal is owned by the family of Las Vegas Sands Corp. Chairman and CEO Sheldon Adelson. Las Vegas Sands operates The Venetian.
Contact Christopher Lawrence at clawrence@reviewjournal.com or 702-380-4567. Follow @life_onthecouch on Twitter.