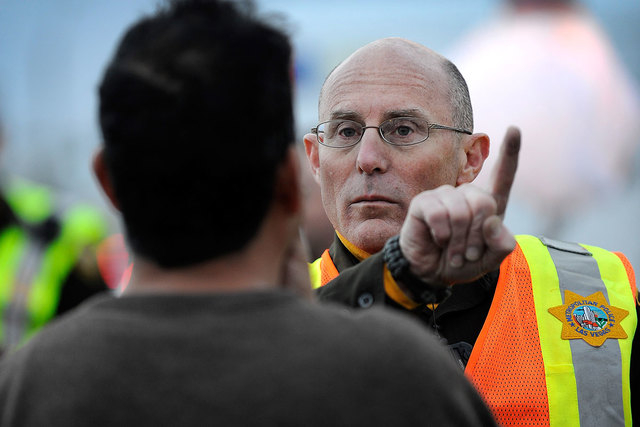 Seven drivers were arrested overnight for suspicion of driving under the influence during the first night of holiday sobriety checkpoints, Las Vegas police said Thursday.
The checkpoint, from 7 p.m. to 3 a.m., was a kick-off for a series of events aimed at curbing alcohol-related crashes. Metro said the checkpoints would be set up throughout the valley at least through the Thanksgiving Day weekend.
About 2,000 vehicles passed through the checkpoint at Desert Inn Road near Valley View Boulevard. Police said 28 drivers were stopped, seven were arrested — including one felony arrest— and 18 traffic citations were issued.
Exact locations are not announced, but police said the checkpoints and saturation patrols will take place from 7 p.m. to 3 a.m. in areas known for vehicle crashes.
Alcohol contributed to 55 of the 144 traffic fatalities in Clark County in 2013, according to data from the Nevada Department of Public Safety.
Designated driver services in Clark County include www.bemydd.com and www.designateddriversinc.com, according to AAA. Prices vary.
Contact Ricardo Torres at rtorres@reviewjournal.com and 702-383-0381. Find him on Twitter: @rickytwrites