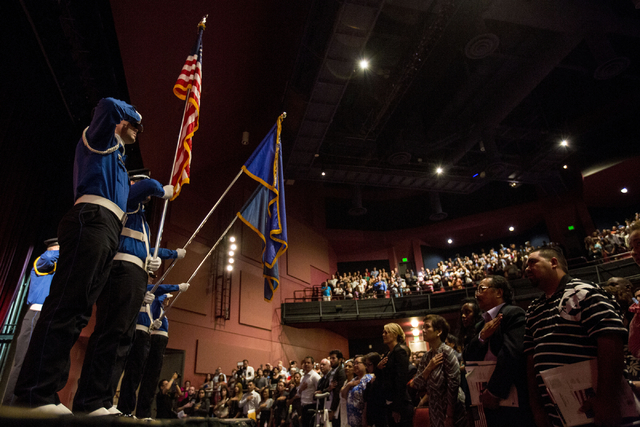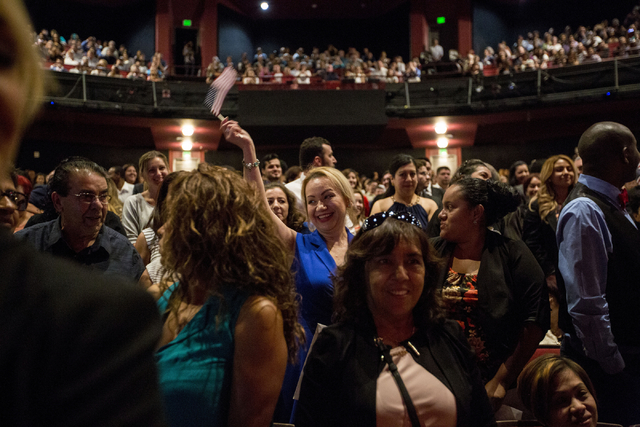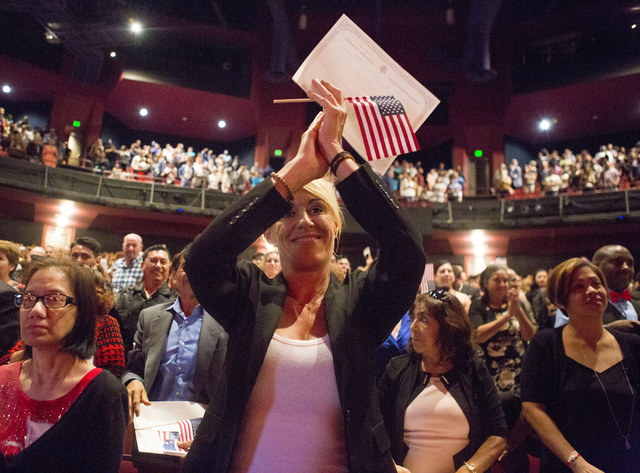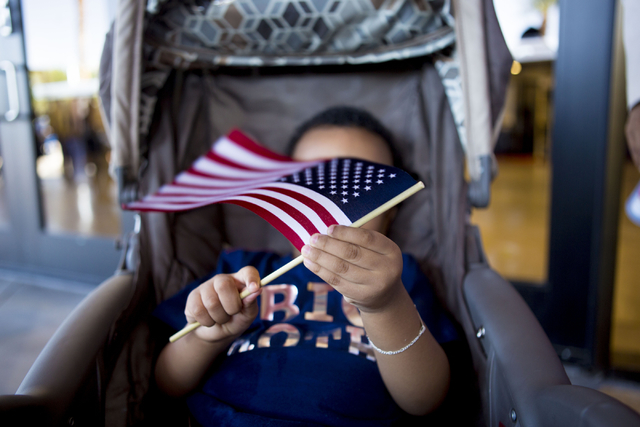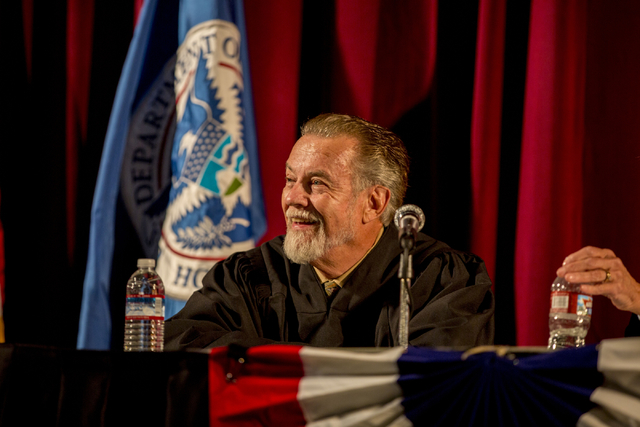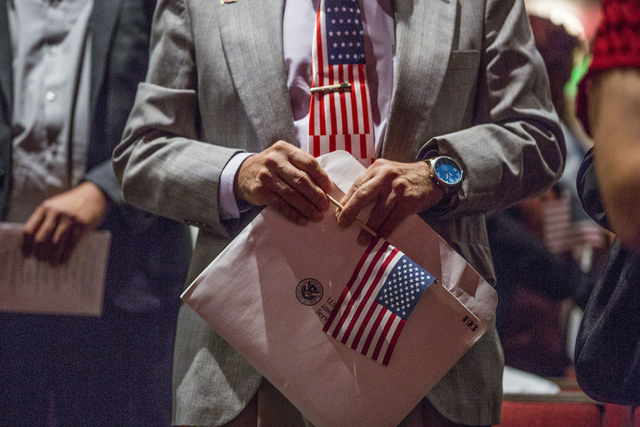 The daughter of two immigrant Culinary Local 226 union members, Suzy Mota grew up in a left-leaning household.
But the 28-year-old UNLV graduate and fifth-grade teacher has never been able to vote in an election.
That all changes in November. Mota and close to 800 other immigrants from 64 countries were sworn in Thursday as U.S. citizens during a ceremony at Cashman Center, making them eligible to vote in November.
It was a monumental event for Mota, who plans to vote for Democrats up and down the ticket.
"We have a different perspective as immigrants here in America, and I think that our voice should matter, too," she said. "I've been here my whole life, but I've always kind of felt like I'm on the outside looking in. And now I feel like I can actually participate and be part of our society."
The naturalization ceremony was U.S. Citizenship and Immigration Services' largest local event in the past "seven or eight years," said Jeanne Kent, the agency's Las Vegas field office director.
"Generally we naturalize 600 applicants in a total month," she said.
While Kent said every immigrant sworn in had their own reasons for seeking citizenship, she noted that "certainly the election is one of the reasons that's been mentioned."
Voter registration was available to the new citizens as they exited the Cashman Center.
Slovakia immigrant Beata Salwoitis expressed her patriotism by wearing an American flag pattern dress. The general election will be the first time the 52-year-old has ever cast a ballot.
"I think Donald Trump would be a great president for this country right now," she said.
Gabriela Terriquez, 29, accompanied her immigrant mother to the event. Their Republican family is planning to vote for Libertarian presidential nominee Gary Johnson because of his conservative policies on government.
"Mainly we've told her (mom) everything at home, the pros and cons," Terriquez said. "And really what stuck out is 'Lying Hillary,' and you have Donald Trump that you don't know what's going to come out of his mouth."
During the ceremony U.S. District Judge James Mahan welcomed the new citizens and reminded them they were now united in the nation's melting pot of cultures.
"We are a nation of immigrants," he said. "And that's what's made this country great."
Contact Michael Scott Davidson at sdavidson@reviewjournal.com or 702-477-3861. Follow @davidsonlvrj on Twitter.