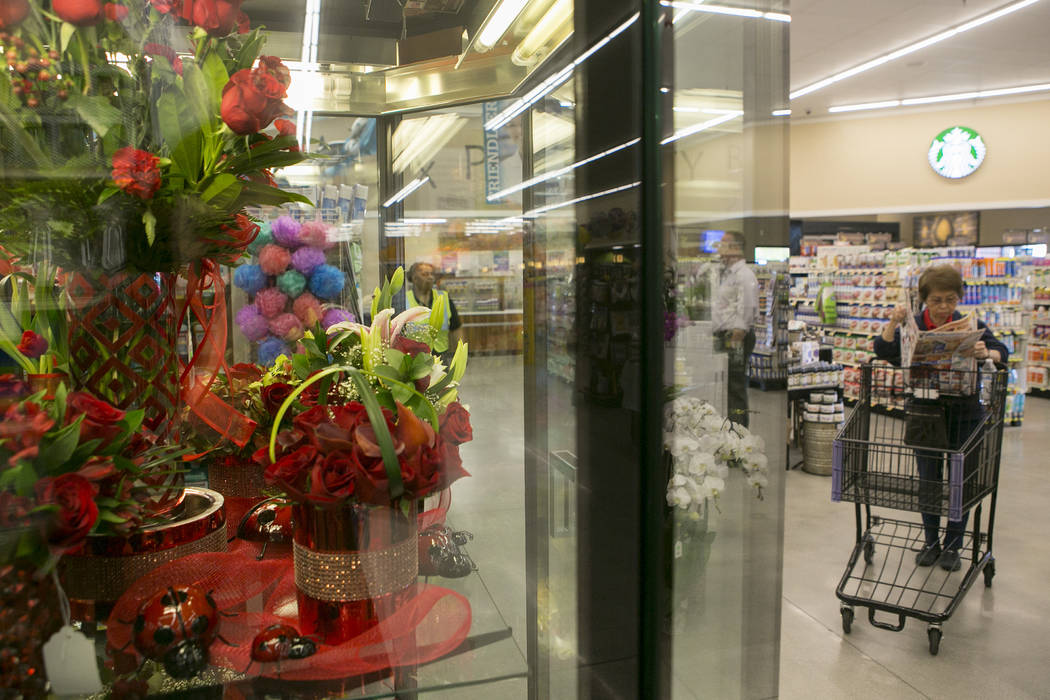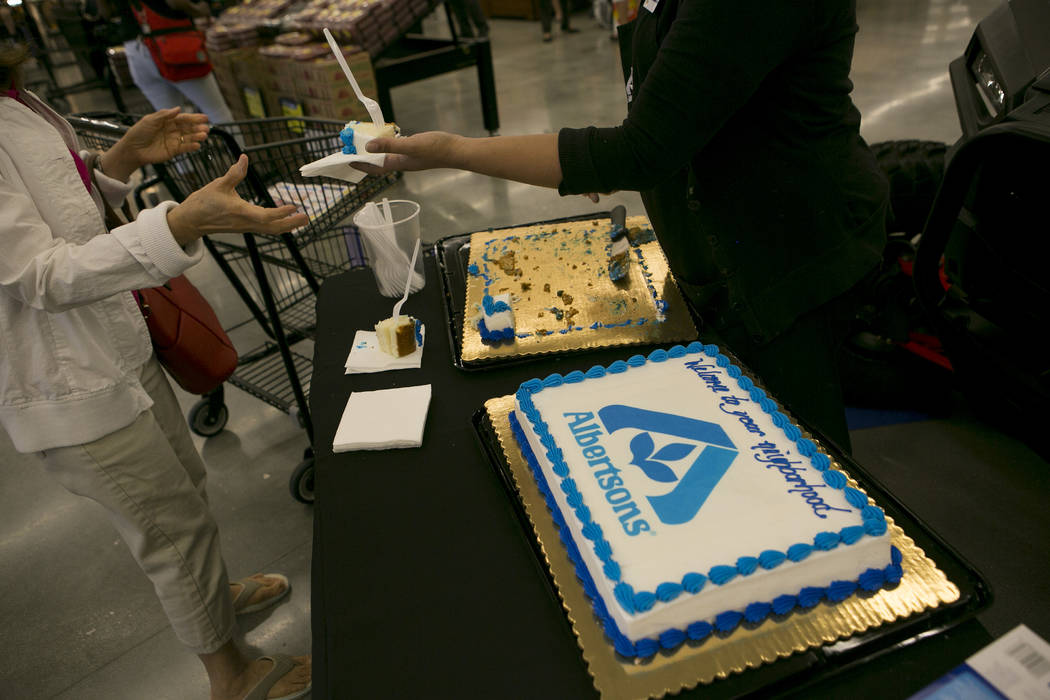 Albertsons on Wednesday opened a new location at 7975 Blue Diamond Road near the intersection with Buffalo Drive.
The new location was giving out $10 gift cards, one card per family, to the first 100 customers following a ribbon cutting at 9 a.m.
Each location staffs about 220 employees.
The store director is Kenny Benedict.
The new store has a Starbucks, juice bar and sushi counter among its features.