Baby dies after dog attack in northwest Las Vegas
Updated May 8, 2017 - 7:37 pm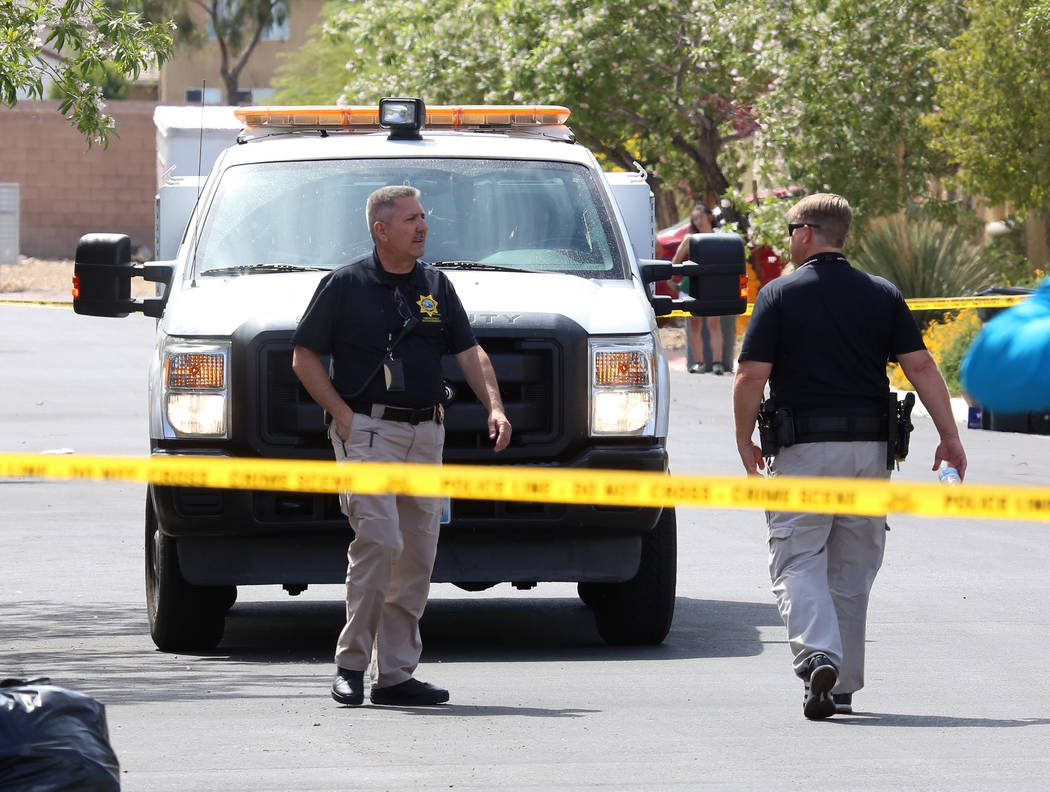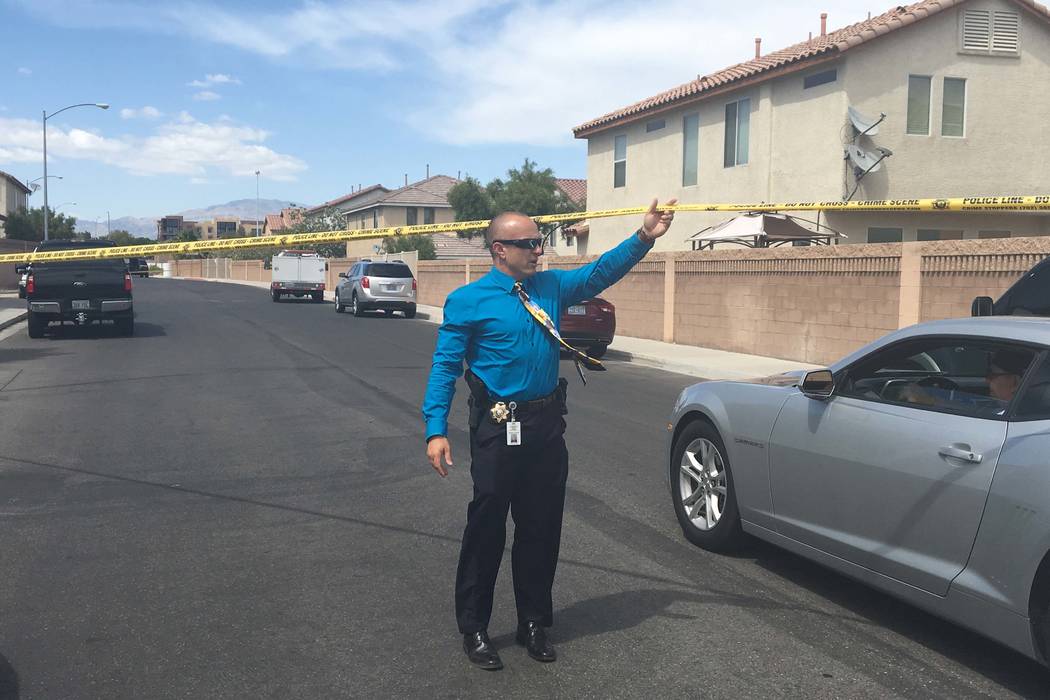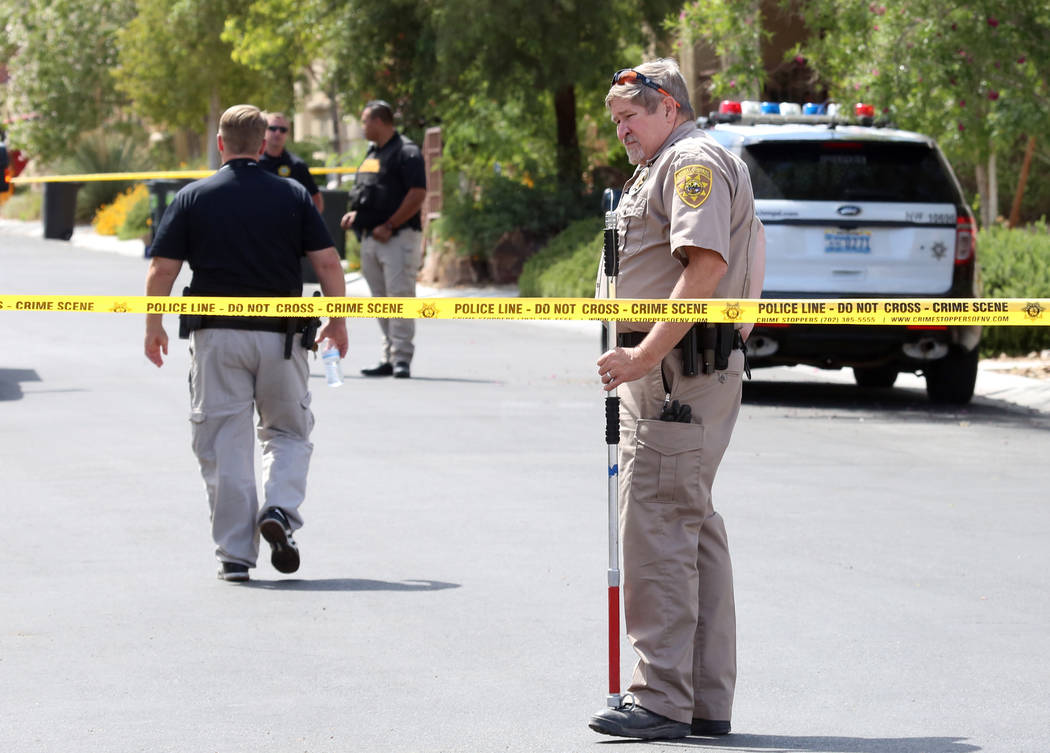 A family dog bit and killed a 6-month-old baby Monday afternoon in the northwest Las Vegas Valley.
The attack happened in a home on the 9100 block of Brilliant Prairie Court, near North Durango Drive and West Centennial Parkway, Metropolitan Police Department spokeswoman Laura Meltzer said. The child had been playing in a baby walker near the pet about 1 p.m. when the dog suddenly began biting the child.
"The baby's mother was able to stop the attack, but the baby had already suffered significant injuries," Meltzer said.
The mother was the only adult in the house at the time, police said. She called 911 and rode with the child in an ambulance to Centennial Hills Hospital Medical Center, where the baby was later pronounced dead.
"It's an absolute, true tragedy," Metro spokesman Larry Hadfield said at the scene Monday. Yellow crime-scene tape blocked off the small neighborhood street where the family lives.
Hadfield said the dog was a "pit bull-terrier-type mix." Clark County Animal Control took it into custody at the family's home a few hours after the attack.
It was unclear whether the animal would be euthanized; the dog was being held at the Animal Foundation as of late Monday, Clark County spokesman Dan Kulin said.
It did not appear that Animal Control had previously been called to the family's address, Kulin added. No other details were available about the dog, and county officials said the Animal Foundation would not allow the dog to be photographed as of Monday night.
A few hours after Metro abuse and neglect detectives began investigating the attack, which is standard for any child death, police said no criminal charges were expected.
"The incident appears to be a tragic accident," police said. "Parents, guardians and caretakers are reminded to supervise interactions between family pets and small children."
The county coroner's office will name the child killed.
Las Vegas Review-Journal reporter Rachel Hershkovitz contributed. Contact Rachel Crosby at rcrosby@reviewjournal.com or 702-387-5290. Follow @rachelacrosby on Twitter.