Boy, 4, killed, mom and sisters injured in Las Vegas crosswalk crash
Updated October 22, 2018 - 10:16 pm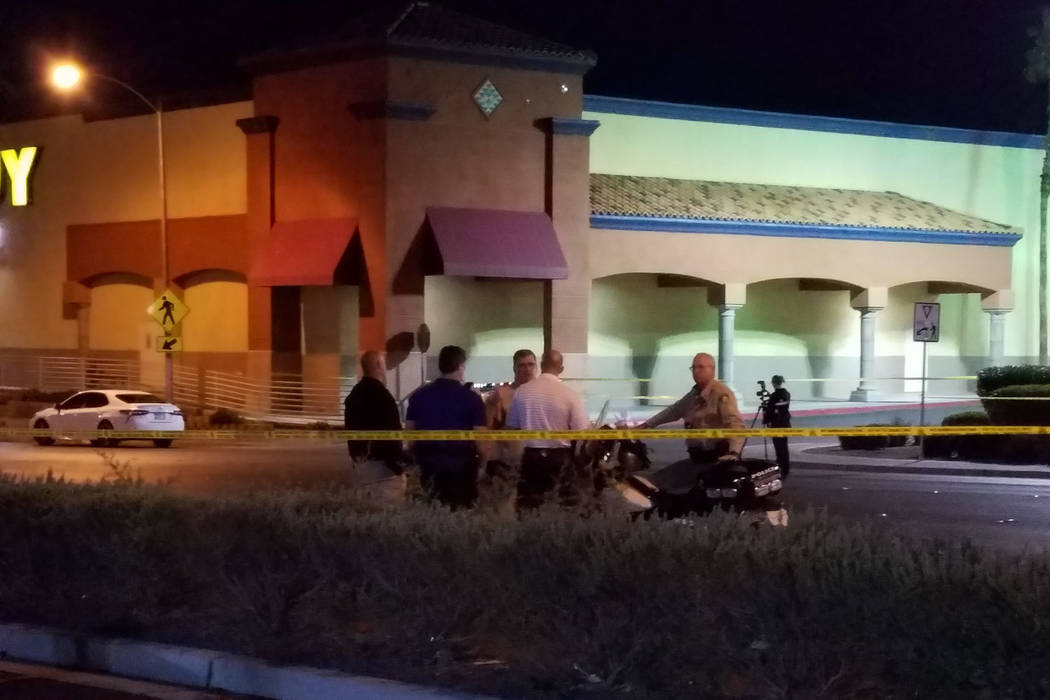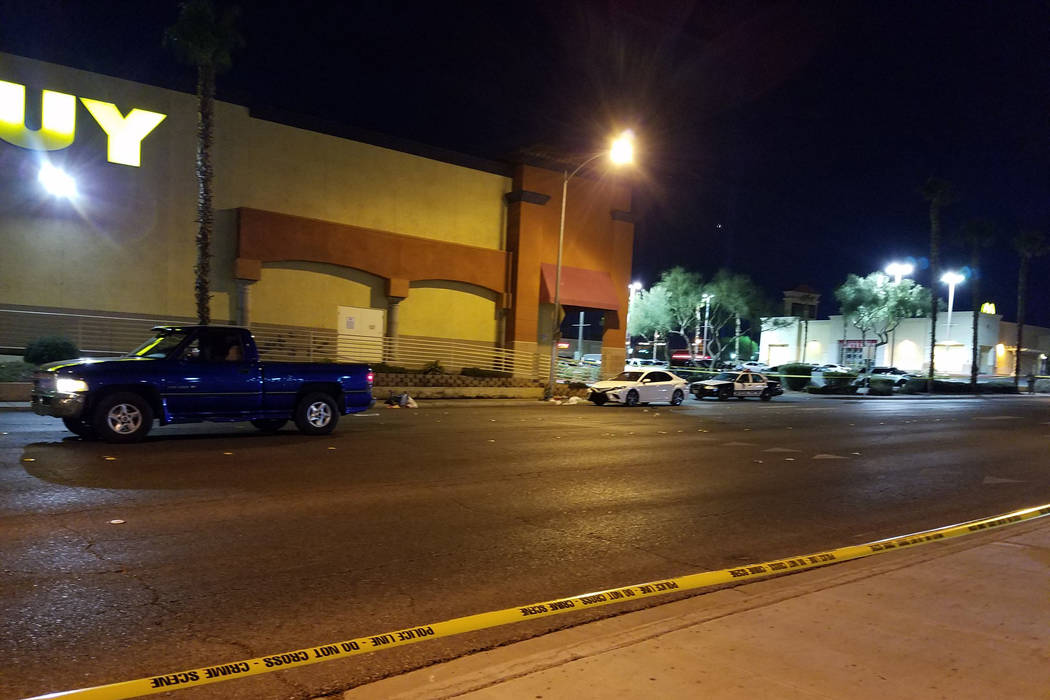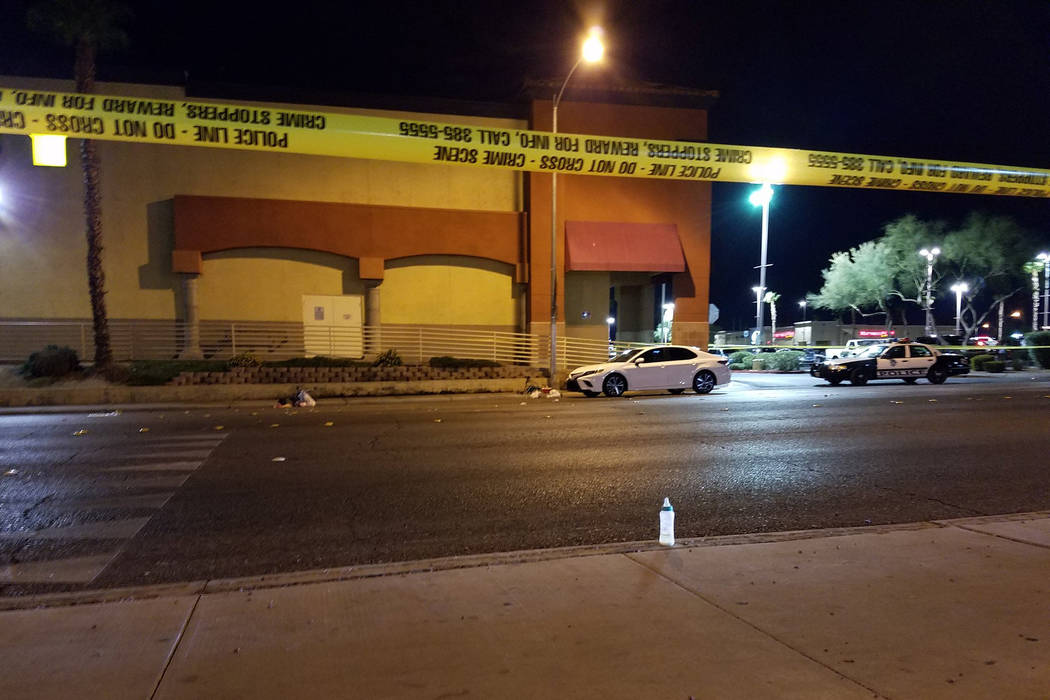 A 4-year-old boy was killed, and his mother and two little sisters were injured after a crash Monday night in the central valley, Las Vegas police said.
The family was hit by a blue Dodge Ram pickup about 6:30 p.m. while crossing Katie Avenue east of Maryland Parkway in a marked crosswalk, Metropolitan Police Department traffic Capt. Nick Farese said.
Farese spoke with reporters next to the taped-off scene, where grocery bags and strollers were strewn across the curb on the south side of Katie Avenue. A baby formula bottle stood upright on the curb across the street.
"These are senseless, preventable deaths," said an incensed Farese. "And if the public isn't getting sick and tired of children losing their lives and coming together to change the erratic and disgusting driving behavior that is part of our community, I don't know what else we can do."
The boy died at Sunrise Hospital and Medical Center. His little sisters, roughly 1 to 2 years old, were expected to recover.
His mother remained in extremely critical condition, Farese said.
"(She) is going to need everybody's thoughts and prayers to make it through the night," he said.
The pickup driver stayed at the scene, passed sobriety tests and was cooperating with the investigation, Farese said.
It was too early in the investigation to say whether excessive speed played a role in the crash, Farese said.
"I will say there's very little evidence of braking," he said.
The family lived in the area, Farese said. It was unknown whether they were shopping in the area, which has several stores.
Lekian Pereiro-Acanda, 22, said he was taking a smoke break outside the nearby 99 Ranch Market at the time of the crash. He looked to his left, he said, and watched as the blue Ram pickup truck hit the family in the street.
Pereiro-Acanda said seeing the crash was "traumatizing.". The children who were hit didn't look older than his 4-year-old daughter, he said.
His daughter, behind him, held an electronic tablet and jumped up and down on a loose brick in the pavement while her father spoke.
"It's mind-boggling. I don't really have words for it," he said, letting out a big sigh.
Pereiro-Acanda said a man later approached the driver, and "they started exchanging fists." Police had to intervene, he said.
"I hear a whole bunch of commotion, and I look back and cops had to rush over there to stop the two guys from fighting," Pereiro-Acanda said.
Farese said relatives of the family arrived at the scene and got into a disagreement with the driver, adding "rightfully so."
Farese pleaded with valley residents to pay better attention while driving and crossing streets, particularly as the holidays approach. Metro officers investigated another deadly crash earlier Monday.
"What we're doing as a community right now isn't working. There's far too many people losing their lives on our roads," Farese said.
The Clark County coroner's office will release the 4-year-old boy's identity, as well as determine his cause and manner of death. His death marked the 114th traffic death investigated by Metro this year.
Contact Mike Shoro at mshoro@reviewjournal.com or 702-387-5290. Follow @mike_shoro on Twitter.