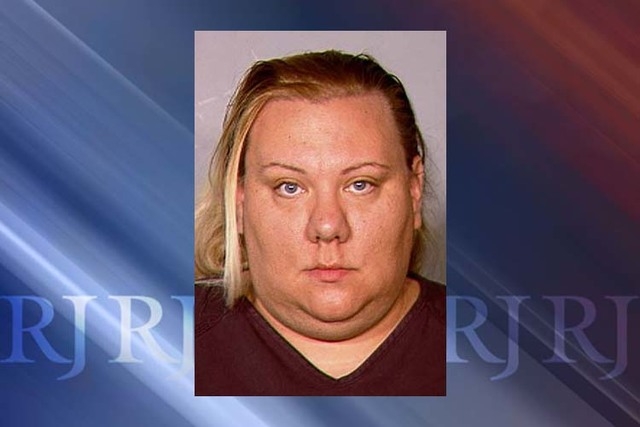 The mother and maternal grandparents of a boy who suffered severe brain injury in 2012 while in foster care are suing Nevada and Clark County.
The federal civil rights lawsuit alleges Clark County's child welfare system isn't compliant with state and federal laws and claims the state fails to provide oversight.
The lawsuit names Clark County Manager Don Burnette, Clark County Department of Family Services Director Lisa Ruiz-Lee, former director of the Nevada Department of Health and Human Services Mike Willden and Amber Howell, administrator for the state's Division of Child and Family Services.
The lawsuit centers on Alexander Laws, a 2-year-old who in 2012 was shaken so severely that his brain swelled, according to police at the time. The toddler had to have emergency surgery to remove a portion of his skull to allow his brain to expand.
The boy now lives with his mother and grandparents, according to the lawsuit. His long-term prognosis is unclear.
"In civil lawsuits, you hope that changes are made to policies and that the goal of protecting kids is the overriding goal," R. Todd Terry, one of the attorneys for Natalie Nelson, Alexander's biological mother, said Wednesday.
Problems in Clark County's child welfare and court system are the focus of a state blue ribbon committee, which will hold its third meeting today. The committee is expected to announce five points of reform.
The lawsuit was first filed in January 2013 in U.S. District Court in Las Vegas. A failed attempt was made in early 2014 to settle the case. Attorneys hope to go to trial late this year or in 2016.
In a case like this one, there are a lot of witnesses to interview and it's a time-consuming process, Terry said.
"We look forward to being able to have our day in court and have a jury of Clark County residents make decisions based on the evidence that we are obtaining," he said.
Alexander is alleged to have been shaken by Osbaldo Sanchez, a male friend of the boy's former foster mother, Kasondra Martinsen.
Martinsen disclosed that she had left Alexander and another foster child with Sanchez while she worked a 12-hour shift.
At the time of the incident, Clark County Family Services in a statement said the agency did not know that Sanchez was a caregiver for the boy, and emphasized that Martinsen never got approval from the department to have Sanchez baby-sit.
However, according to the lawsuit, about a day after Alexander was placed in Martinsen's home, a caseworker noted a "male friend" at the foster home. Martinsen told the caseworker that the man, believed to be Sanchez, came to her house two to three times each week.
"Upon information and belief, the agency caseworker did not conduct a background check on the 'male friend,' despite collecting his information," according to the lawsuit.
Attorneys representing the family haven't seen any physical evidence that a background check of Sanchez was conducted, Terry said.
The lawsuit also alleges that Martinsen was approved as a licensed foster mother around Oct. 15, 2012. A few weeks later, around Nov. 1, 2012, Alexander was placed in her home. She also had a 6-year-old foster child in her care.
Alexander was removed from his home after his mother was taken into custody for an outstanding warrant for an unpaid taxi fare, according to the lawsuit.
The lawsuit claims Family Services did not ensure it was placing the boy with an appropriate foster parent who would be able to care for him.
"Martinsen knew that she was required to use the approved day care provider, but her shift was too long and the day care provider would not be able to extend the care for duration of her shift," the lawsuit reads. "The agency (Family Services) and the foster mother Martinsen were both aware that supplemental child care was needed for Alexander and the other foster child present in the home."
Sanchez was arrested soon after Alexander was injured in 2012. The boy later suffered a stroke and a series of seizures before having parts of his skull removed, according to police.
Gregory Coyer, a lawyer representing Sanchez, said his client's criminal trial is scheduled for April 27. He has pleaded not guilty to two felony charges, including child abuse, neglect or endangerment with substantial bodily harm.
"He is still presumed innocent," Coyer said of Sanchez, who is not in custody.
T. Augustus Claus, an attorney representing Martinsen, didn't return calls seeking comment. But court records show that Martinsen also pleaded not guilty to a felony charge for child neglect or endangerment with substantial bodily harm. She also is awaiting trial.
Last year, Nevada child welfare officials told the Legislative Committee on Child Welfare and Juvenile Justice, that some of the most significant injuries to foster children are inflicted by people child welfare agencies lack the authority to screen.
Ruiz-Lee said in March 2014 that Family Services does conduct background checks of people who are not residents of a foster home, but are regularly or routinely found there. Clark County spokesman Erik Pappa did not respond to questions Wednesday about whether Alexander's case prompted Family Services to implement those kinds of background checks.
"We are very interested to see what policies were really in effect at the time that this occurred and what county employees believed those policies were," Terry said.
Contact Yesenia Amaro at yamaro@reviewjournal.com or 702-383-0440. Find her on Twitter: @YeseniaAmaro.