CCSD looks to settle lawsuit alleging physical harm of mute student
November 12, 2014 - 9:47 pm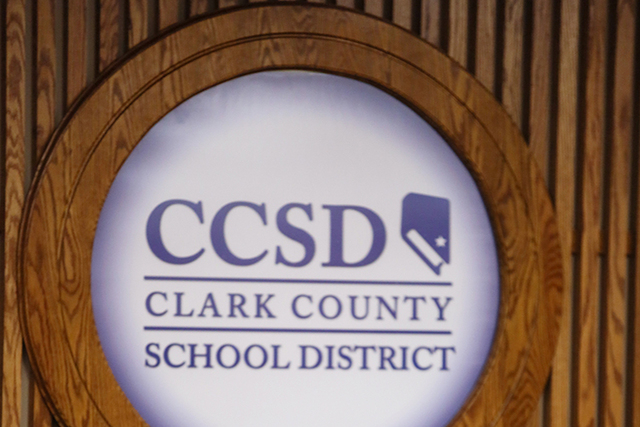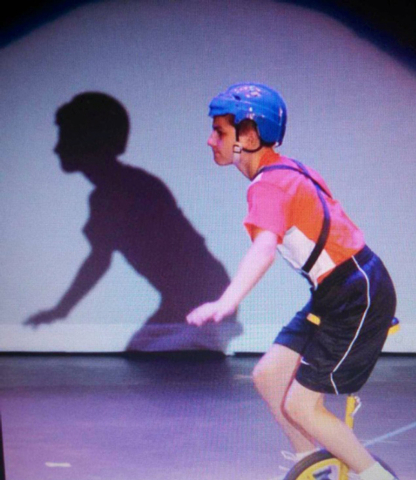 For years, Elizabeth Moore couldn't get a straight answer from Variety School staff about the bruises on her son's body and the cuts to his face.
"We didn't know what to do. He was getting off the bus like this," said the mother and gynecologist whose son, Dennis Moore, is mute and autistic.
Her frustration with the lack of answers led her to file a lawsuit against the Clark County School District in 2012.
As her lawyers built the case, an eyewitness testified that when Dennis was 9 years old, he was kicked in the chest by his special education teacher, which sent him head-first into a concrete wall.
Now 13, Dennis still bears a scar on the back of his head from hitting an electrical outlet on that concrete wall. A brain scan showed evidence of permanent brain trauma.
And that was just the worst of the abuse Dennis suffered in his three years at Variety, a school for special education students, Moore said. She relied on school files and testimony from the lawsuit to provide the answers her mute son couldn't.
The district was quick to offer a settlement during the discovery process. A district spokeswoman declined to comment on the case on Wednesday.
"That's how damning it was," Moore said of evidence in the lawsuit. She cited the testimonies of a teacher's assistant who witnessed Dennis being abused and a school police officer who investigated the allegations of abuse. The probe into her son's experiences at Variety would end there though because of the six-figure settlement pending in the case.
Moore wanted to keep digging and go to trial. Her attorneys were prepared to question a dozen more people under oath, including the boy's former teacher, Lisa Smith.
"I'll never know what happened to my boy," said Moore. "I'll never know."
Although the proposed $205,000 settlement is less than the mother would've liked, it was as much as the family could be awarded at trial. Nevada's statutory cap on tort claims against government entities like the district is $100,000 per person no matter the number of incidents, such as this case which covers numerous events from 2009-2011. The district's settlement offer would give $100,000 to each plaintiff, the mother and son, with $5,000 for legal costs.
When the Clark County School Board votes on the $205,000 settlement Thursday, it will likely be approved, but Moore is far from satisfied.
"I wanted to know what happened to my son," she said. "The sad part is we're never going to really know."
Her son's former teacher, Smith, was hired by the district as a special education teacher in 1987 but resigned in 2012, according to district spokeswoman Melinda Malone. She declined to comment on the lawsuit.
Evidence depicted Smith as twice the boy's size and also suggested she sat on him so he couldn't get up. She restrained him despite state law and school regulations forbidding corporal punishment and dragged him by his ear lobe, according to the lawsuit.
The settlement is also far from squaring Moore with the district, she said.
Long before the lawsuit, Moore pulled her son out of Variety because of her concerns about his safety. She hired nurses to look after him during the day, but he had become increasingly violent while at Variety, Moore said. No nurse would watch him, so the Johns Hopkins University-educated doctor closed her practice of 10 years to take care of Dennis, filing for bankruptcy and moving to Boston at the end of 2011 with hundreds of thousands of dollars in debt.
"My entire business was vaporized," Moore said.
And all the district can be made to pay is $100,000 per claimant.
"I feel the district had more rights than my son and I," Moore said. "The tort law is rewarding bad behavior. It's a nightmare, an absolute nightmare."
The $100,000 settlement cap is a drop in the bucket to the district, which has a $2 billion annual budget, she said.
Her son is doing better though since moving to Boston, where Moore's parents live, and a new school, she said. While Dennis was in a wheelchair and mute while attending Variety School, the 13-year-old has since learned to run, competing in a 2k in Boston, mastered the unicycle and now communicates with an iPad.
"They got my son out of a wheelchair, diapers and lashing out. I'm just so thankful," said Moore, speaking of her son's new school. But she still worries about her son's former classmates and the fact that a camera in the classroom — like Variety had in other classrooms — would've caught this a lot sooner. "How anyone could beat a child who couldn't speak is beyond me."
Contact Trevon Milliard at tmilliard@reviewjournal.com or 702-383-0279. Find him on Twitter: @TrevonMilliard.