CCSD raises concerns over lawyers hired in bullying suicide case
December 3, 2015 - 3:57 pm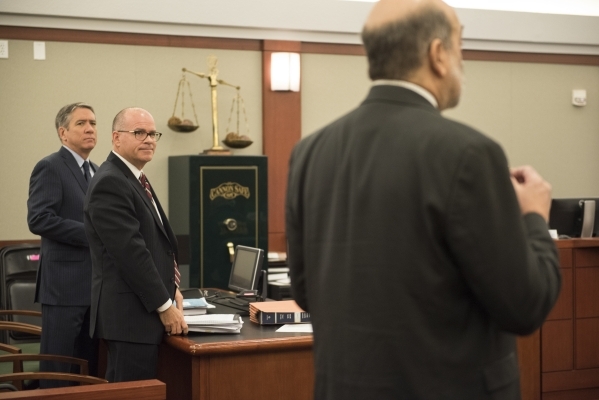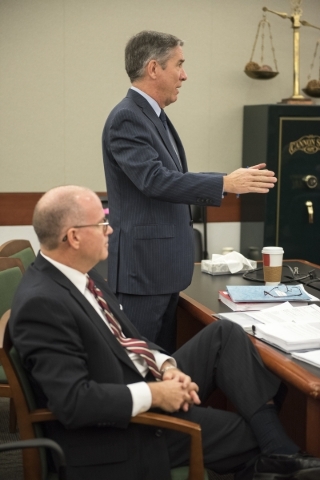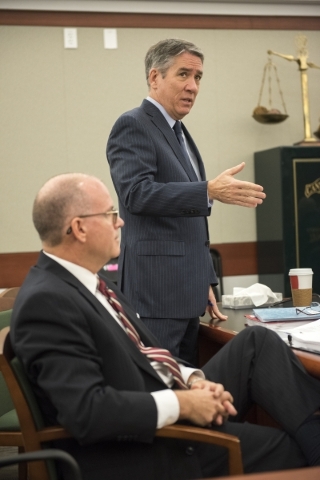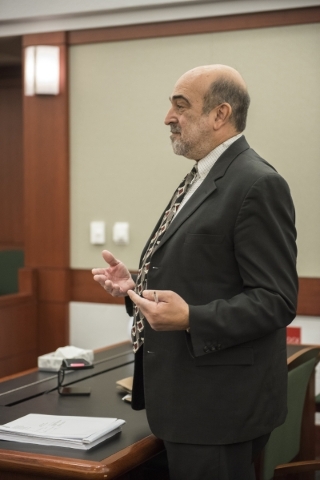 A Las Vegas judge seemed wary Thursday of allowing two out-of-state attorneys to assist in a lawsuit filed by the family of a Henderson teenager who killed herself two years ago after reportedly suffering months of bullying.
Lawyers for the Clark County School District, which the family sued last year for the wrongful death of White Middle School seventh-grader Hailee Lamberth, argued in court records filed Monday that deceptive practices and conflicts of interest should prevent attorneys with the San Francisco-based Quadra & Coll law firm from participating in the case.
The filing claims partners James Quadra and Rebecca Coll manipulated witness testimony and obstructed the district from obtaining critical evidence.
The district's lawyers also questioned why Quadra and Coll, who have worked on the Lamberths' case since it was filed, are also representing Hailee's friends and peers who have no standing in the lawsuit.
The district's concern is that the San Francisco attorneys may discourage their student clients from offering testimony that could hurt the Lamberth family's case.
Clark County District Judge Linda Bell granted Allen Lichtenstein, who represents the family, additional time to respond to those allegations. But she also indicated that the claims alarmed her.
"I've frankly never seen anything like this in a civil case," Bell told Lichtenstein in court Thursday. "This is very serious, and I don't take this lightly."
In October 2014, Jason and Jennifer Lamberth filed a wrongful-death lawsuit alleging officials at White Middle School failed to inform the couple about a reported incident of bullying in November 2013 — three weeks before their 13-year-old daughter killed herself.
The parents insist they could have prevented Hailee's death had they known she was being bullied. But court records indicate attorneys for the district will argue a recent breakup with her boyfriend, the rejection from a separate boy and a propensity to "blow things out of proportion" contributed to the seventh-grader's decision to end her life.
"They keep acting like Hailee is on trial, and that itself is rather amazing," said Lichtenstein.
"There's no doubt there was a report to the school that Hailee was bullied. There's no doubt that state law says the school must notify the parents," he added. "There's no doubt the parents were not notified by the school. That's the thesis of the case."
In Monday's filing, the district's attorneys claim the San Francisco lawyers "concocted a scheme" to represent Hailee's peers who potentially could testify in the case. The filing claimed the attorneys alienated each student from the district and attempted to "filter out or shape testimony" unfavorable to the Lamberth case.
The filing also includes a fleeting mention that Quadra "strangely" invited a 14-year-old female student to his hotel room the day before she was scheduled to offer testimony in the case.
On Wednesday, Lichtenstein obtained a sworn statement from the mother of that student who described the insinuation as "disparaging" and "insulting."
"Both I and my father were present at all times during the meeting," the mother said in her statement. "Mr. Quadra does not have an office in Las Vegas, and his hotel was a convenient place to meet."
Additionally, "the false suggestion that anything improper took place is just another example of why I strongly felt that my daughter needed (legal) protection from the school district's lawyers," the statement reads.
In August, a federal judge handling the Lamberth case remanded it back to state court.
Lichtenstein noted that judge never sanctioned or reprimanded the San Francisco lawyers for any unethical behavior, though the district's attorneys countered that they were about to raise their objections prior to the case returning to the local level.
"Their conduct has tainted these proceedings and created an unfair advantage for the (Lamberths) in this case to the (district's) detriment," said Dan Waite, who represents the district.
Lichtenstein, however, criticized the opposition to the San Francisco attorneys as an attempt to cripple his case against the district.
"This is simply a ploy to try to keep these lawyers out of this case so (the district) can have a big law firm go up against a sole practitioner," Lichtenstein said, referring to himself.
"None of this took place without my involvement and approval," he said. "They weren't acting on their own. They're acting as associate counsel to me. What happened in all of these cases is the parents felt their children were being bullied (by the district's lawyers), reached out to us and asked if we could get them some representation here."
Both sides will return to court for a hearing on Dec. 31.
Contact Neal Morton at nmorton@reviewjournal.com or 702-383-0279. Find him on Twitter: @nealtmorton