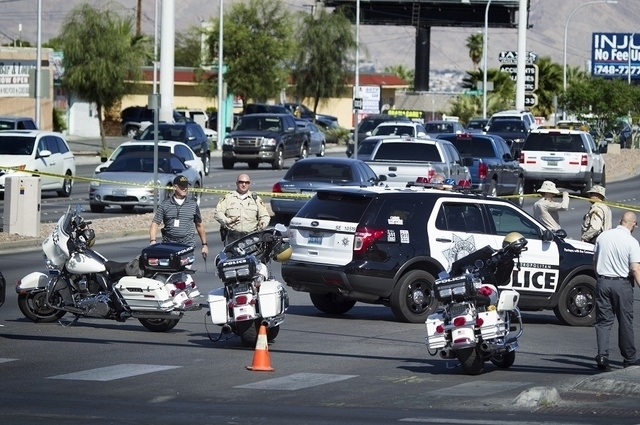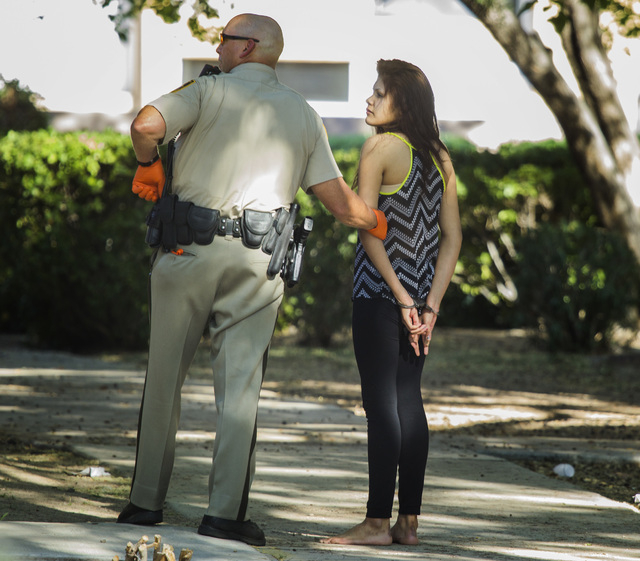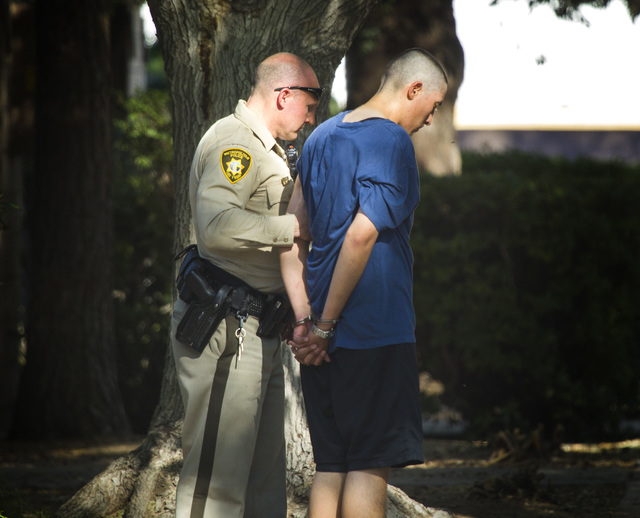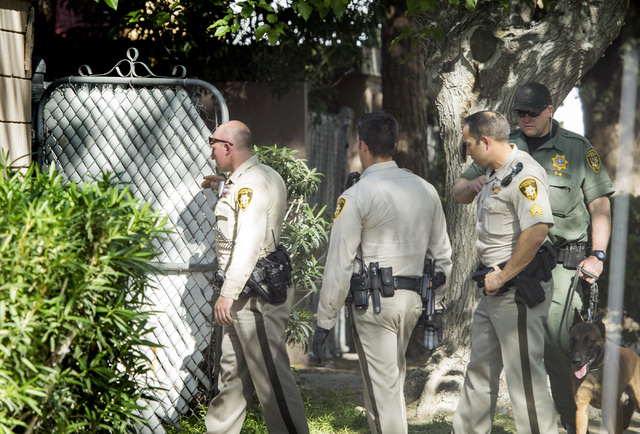 One arrest was made in a hit-and-run crash that left two people dead and a third injured Monday afternoon at a bus stop near Sahara Avenue and Maryland parkway, according to Las Vegas police.
The driver in the crash, who was not identified by police, faces two felony charges of driving under the influence resulting in death.
Confusion throughout the day surrounded the conditions and ages of those injured in the crash, but Metro spokesman Lt. Dave Valenta reported about 8 p.m. Monday that two children and an adult were hit.
Sgt. Richard Strader, from Las Vegas police's accident investigation section later confirmed that a 58-year-old woman and a 6-year-old girl died. The second child that was injured was described as being in stable condition late Monday night.
The crash happened about 2:30 p.m. at the bus stop on eastbound Sahara, on the southeast corner of the intersection with Maryland Parkway.
Metro spokesman Jesse Roybal said just before 4 p.m. that one adult and one child were critically injured and had been taken to a local hospital. Another child was also hurt, but police said the injuries were not life-threatening.
Alvin Holmes, 55, said he came upon the scene just after the crash and saw a little girl lying on the sidewalk.
Holmes, a California resident, said he was in his car across the street when he heard a loud dragging noise. He looked over and saw a crowd of people gathering around the bus stop, so he crossed over to see what happened, he said.
He saw an adult tennis shoe and a person lying in the roadway. He saw a woman standing with a stroller and cradling a baby boy in her arms, both of them crying.
Police found the vehicle that hit the bus stop about a block from the crash scene, Roybal said, but not the driver.
Witnesses told police they saw two people run into an apartment complex near Sahara and State Street, Lt. Dave Valenta said Monday evening. Patrol officers and K-9 units searched the complex and two people were detained, Valenta said.
Eastbound Sahara Avenue was closed at Maryland Parkway, the Regional Transportation Commission wrote in an email alert just after 3:30 p.m.
The northbound lanes of Maryland were closed south of the intersection, and the northbound lanes could only be accessed by turning right from eastbound Sahara.
Reporters Wesley Juhl and Colton Lochhead contributed to this report. Contact Kimber Laux at klaux@reviewjournal.com or 702-383-0381. Find her on Twitter: @lauxkimber.