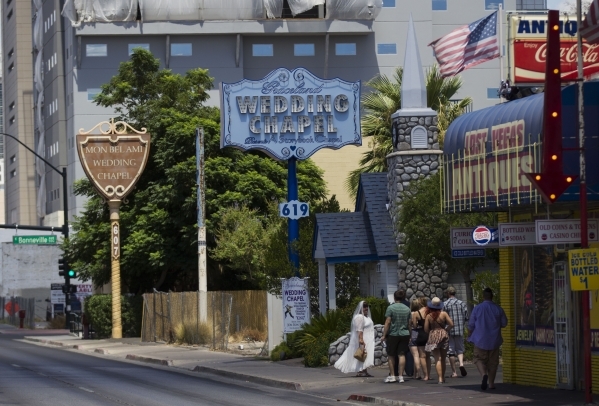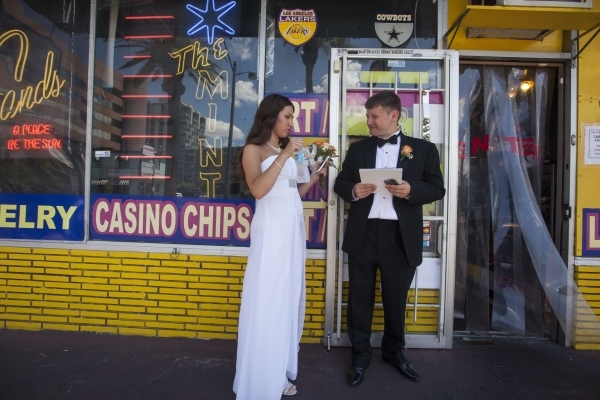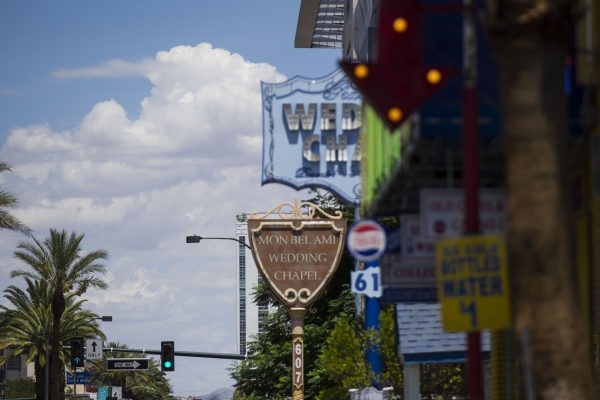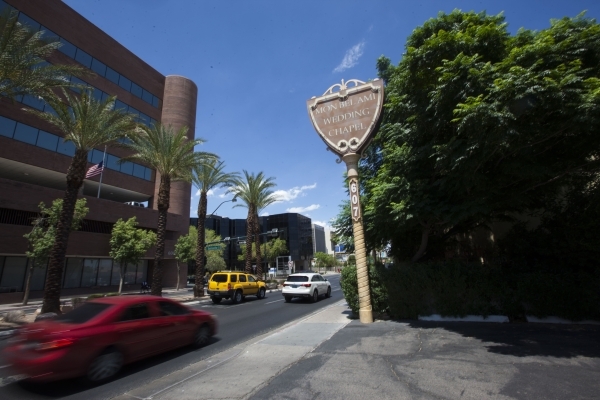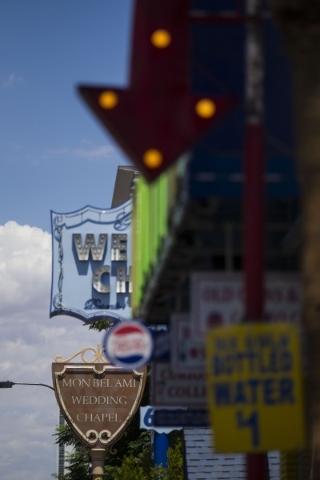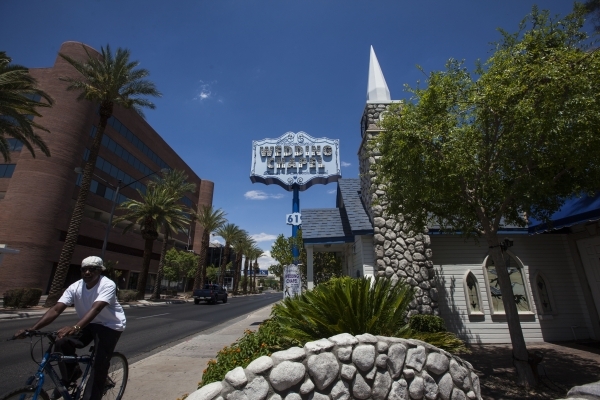 It's $14 more expensive to get married in the wedding capital of the world.
Clark County commissioners on Tuesday approved raising the marriage license fee and putting the money toward efforts to market the Las Vegas wedding tourism industry.
The decision increases the total cost of a marriage license to $77.
The next step is for County Clerk Lynn Goya, who sought the increase, to work with the wedding industry and Las Vegas Convention and Visitors Authority on how best to spend the money. The plan will be submitted to county commissioners within 90 days.
It's part of a long-term effort to preserve and grow the Las Vegas area's reputation as the wedding capital of the world. The wedding industry brought a $2 billion economic impact to the region in 2013, and 4 percent of visitors to Las Vegas come to attend a wedding, according to the convention authority.
"When people come to Las Vegas, they also stay in our hotels and eat in our restaurants," Goya told commissioners. "It's a really broad-based industry."
But wedding bells are ringing less often in Las Vegas these days. The number of marriage licenses issued hasn't kept pace with overall visitor volume. Marriage licenses hit a peak of 128,250 in 2004 and have since dropped by 37 percent to 80,738 licenses in 2014, according to data Goya presented commissioners. That's an average decrease of 3,500 marriage licenses per year.
That extra $14 a marriage license translates into about $1.1 million a year in revenue for marketing.
It's unclear yet what the money will go toward, but options include advertising, visiting wedding industry trade shows, and targeting wedding planners outside the region who specialize in destination weddings.
Las Vegas is famous for its quaint, low-budget wedding chapels. But high-end wedding planners want to get involved, too.
Rissa Gunderson, co-owner of Scheme Wedding & Event Design, told commissioners that the region is losing out on luxury weddings that cost six figures and beyond.
Tourists made up 82 percent of the marriage licenses in 2014. Three-fourths of them were from the United States.
While its numbers are down, the county continues to be a popular spot for getting hitched. Its 80,738 marriage licenses still outpace those issued in other counties with larger populations, including Los Angeles County, and Cook County, Ill., home to Chicago.
Contact Ben Botkin at bbotkin@reviewjournal.com or 702-387-2904. Find him on Twitter: @BenBotkin1