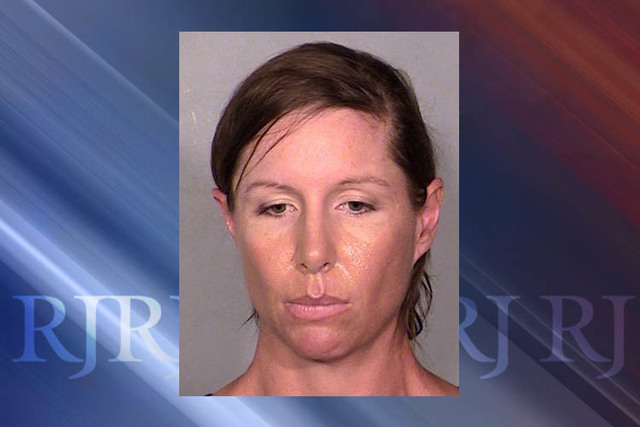 The Phoenix woman accused of throwing a shoe at Hillary Clinton during an April speaking engagement in Las Vegas has pleaded guilty to one misdemeanor trespassing charge.
Alison Michelle Ernst entered the plea on Monday before U.S. Magistrate Judge George Foley Jr., according to the court record.
She pleaded not guilty to a second misdemeanor charge of violence against a person in a restricted building or grounds and is to stand trial before Foley on Oct. 29.
A federal mental evaluation of Ernst found that she was competent to stand trial.
Ernst, 36, was originally charged in a U.S. Secret Service complaint accusing her of hurling a black and orange Puma cleat at Clinton while the former U.S. secretary of state was addressing a metal recycling conference at Mandalay Bay. Ernst had slipped into a restricted area where Clinton was speaking.
The shoe missed Clinton, and she made light of the interruption during her speech.
Clinton is mentioned as a possible Democratic presidential candidate in 2016.
Contact Jeff German at jgerman@reviewjournal.com or 702-380-8135. Find him on Twitter: @JGermanRJ.
RELATED:
Woman accused of hurling shoe at Hillary Clinton arrested in Phoenix, returned to Las Vegas
Woman accused of throwing shoe at Hillary Clinton in Las Vegas now faces federal charges