Construction worker falls, dies after scaffolding collapse at Tivoli Village
August 22, 2016 - 5:21 pm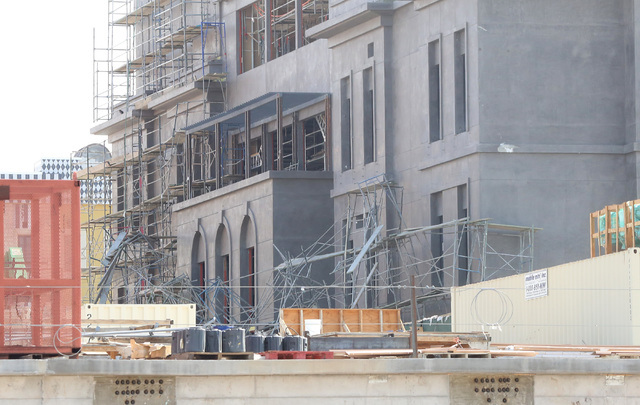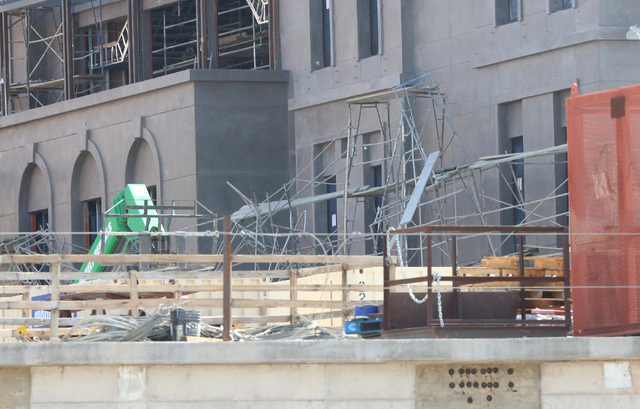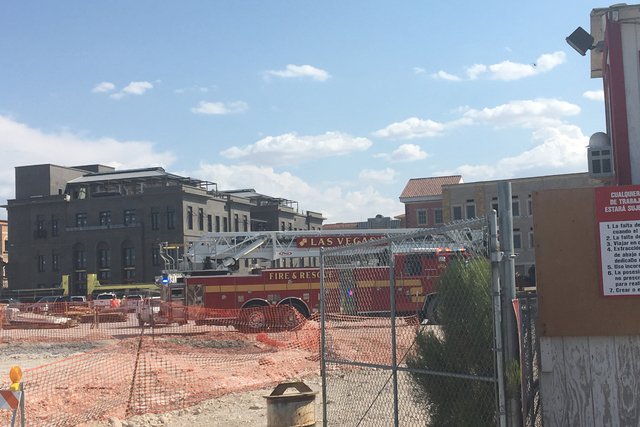 A construction worker died after scaffolding at a west valley construction site collapsed Monday afternoon, causing the man to fall, officials said.
The site at 302 S. Rampart Blvd. was for a portion of Tivoli Village, a retail and office-space center, Metropolitan Police Department spokeswoman Laura Meltzer said.
The scaffolding collapsed just before 2 p.m., while three workers were on it. Two workers were able to jump to safety, but a third plummeted down, Las Vegas Fire Department spokesman Tim Szymanski said.
A rescue team responded for the seriously injured worker, but the man died on the scene, Szymanski said. It was unclear how far he fell from the scaffold.
"We are incredibly shocked and saddened by today's tragic construction incident," the management of Tivoli Village said in a statement released Monday afternoon.
"On behalf of our partners and construction team, we express our heartfelt condolences," the statement continued. "Out of respect for the victim and those investigating, all construction activity on the site has ceased and will only continue when it is deemed safe to do so. Safety and security are our top priorities for all of those who work, shop and visit Tivoli Village. To that end, we are cooperating with Metro, Las Vegas Fire & Rescue, OSHA and all other necessary parties to ensure the proper investigation and continued safety protocol as this project moves forward."
Though Metro assisted on the call, Meltzer said the Occupational Safety and Health Administration was leading the investigation.
As of Monday, the safety agency's Nevada spokeswoman, Teri Williams, said it was unclear what company or contractor the construction worker was working for, though the man was not a direct employee of Tivoli Village management.
"We have had several investigators dispatched to the the site to conduct an investigation," Williams said. "The case is open and ongoing."
Falls were the leading cause of construction worker deaths in the private sector in 2014, according to the occupational safety agency's most recent statistics. Of the 899 worker deaths in 2014, about 40 percent — or 359 deaths — were attributed to falls.
During the 2015 fiscal year, "fall protection" was also the most frequently violated safety standard cited in death or injury investigations, according to the agency. The third most frequently violated safety standard was scaffolding requirements.
The county coroner's office will name the man who died once his family has been notified.
Contact Rachel Crosby at rcrosby@reviewjournal.com or 702-387-5290. Find @rachelacrosby on Twitter.