Couple sentenced in cab driver's death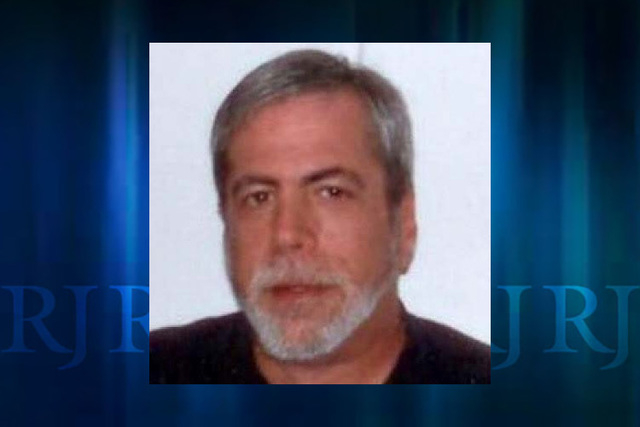 A man and woman convicted in the killing of a Las Vegas cab driver were sentenced to prison Monday.
Keith Goldberg, 54, vanished from his apartment on Jan. 31, 2012. His disappearance prompted a massive search before his body was found more than a year later at the Lake Mead National Recreation Area.
Christopher Ross, 55, was ordered to serve four to 10 years in prison for his role in Goldberg's death, while Georgene "Cookie" Ross, 59, was sentenced to two to six years in prison.
District Judge Stefany Miley gave both 1,065 days credit for time served in the Clark County Detention Center since their arrest.
The Metropolitan Police Department said a contentious love triangle had developed between Goldberg, his ex-girlfriend Georgene Ross and her estranged husband in the months before Goldberg's disappearance.
The Rosses, who were initially charged with murder in April 2012, pleaded guilty to voluntary manslaughter in January.
"Even though it was not purposeful, I did have a hand in this tragedy," Christopher Ross said at a sentencing hearing filled with Red Rock Search and Rescue workers along with Goldberg's family. "I agonize. I grieve. I am sorry for causing you that pain."
Christopher Ross's defense lawyer, Robert Arroyo, said the husband and wife were "equally culpable" and asked the judge to give them the same sentence.
Arroyo said a relationship between Georgene Ross and Goldberg had grown violent, and Christopher Ross stepped in to protect his wife, when Goldberg was killed.
Prosecutor Pamela Weckerly said the Rosses knew the victim's family, but never offered help finding Goldberg's body.
"Their actions afterward show their character with regard to how they regarded the victim in this case and how they regarded his family," Weckerly said. "They basically did nothing in a situation that they contributed to.
Goldberg's sister, Jodi Goldberg, said the family was unable to properly memorialize him until his remains were found.
"All those happy memories of Keith got buried, just like he did in the desert," she said. "We couldn't mourn. We couldn't grieve. We were on so much pain. Our life was put on hold."
Contact reporter David Ferrara at dferrara@reviewjournal.com or 702-380-1039. Find him on Twitter: @randompoker