Dead rabbits prompt outrage, questions from Las Vegas activists
February 19, 2018 - 5:26 pm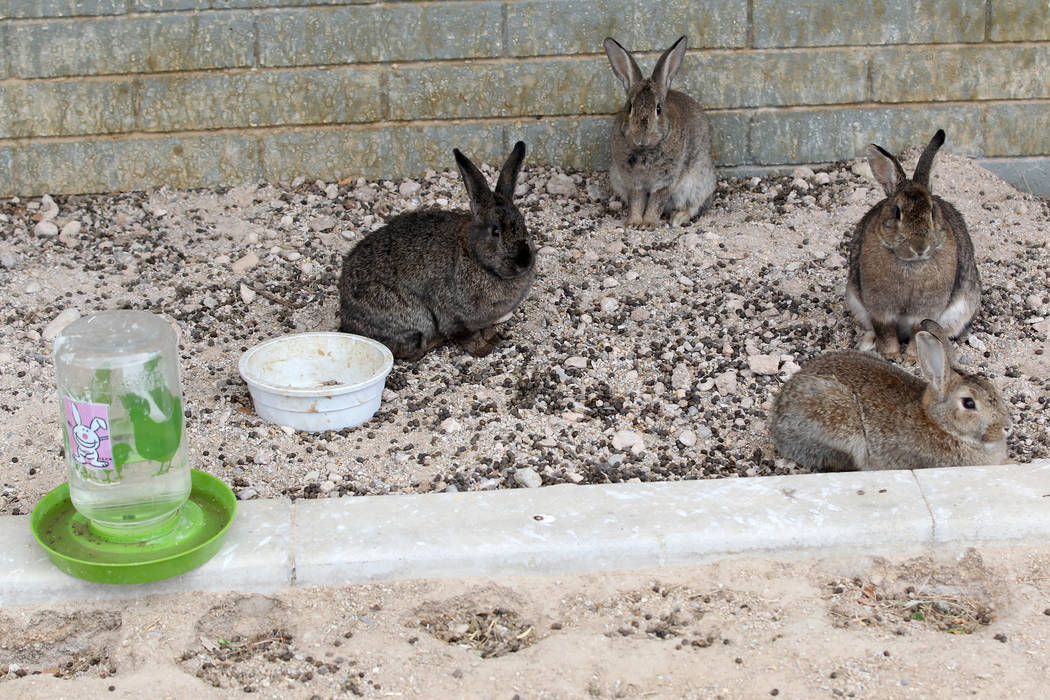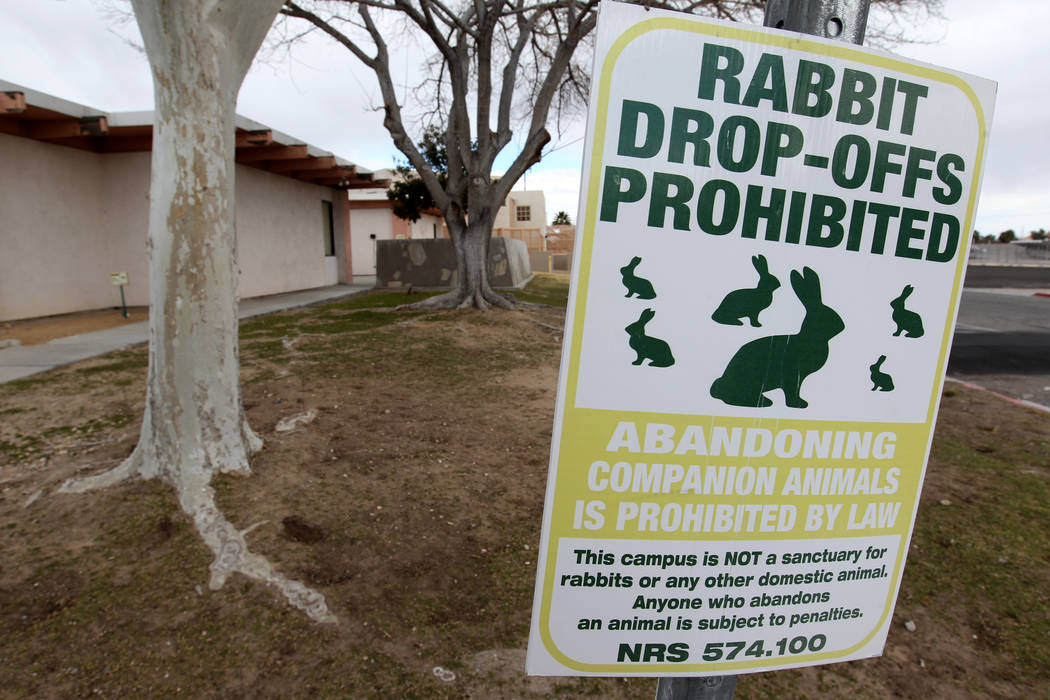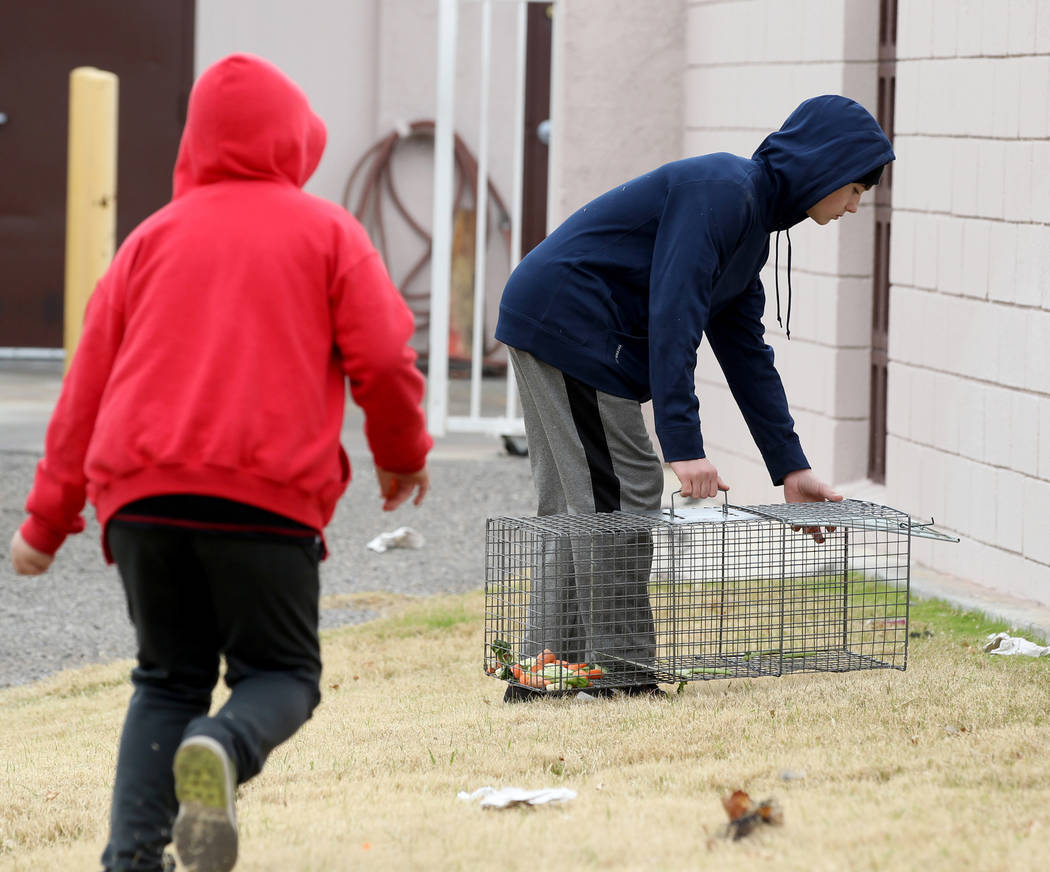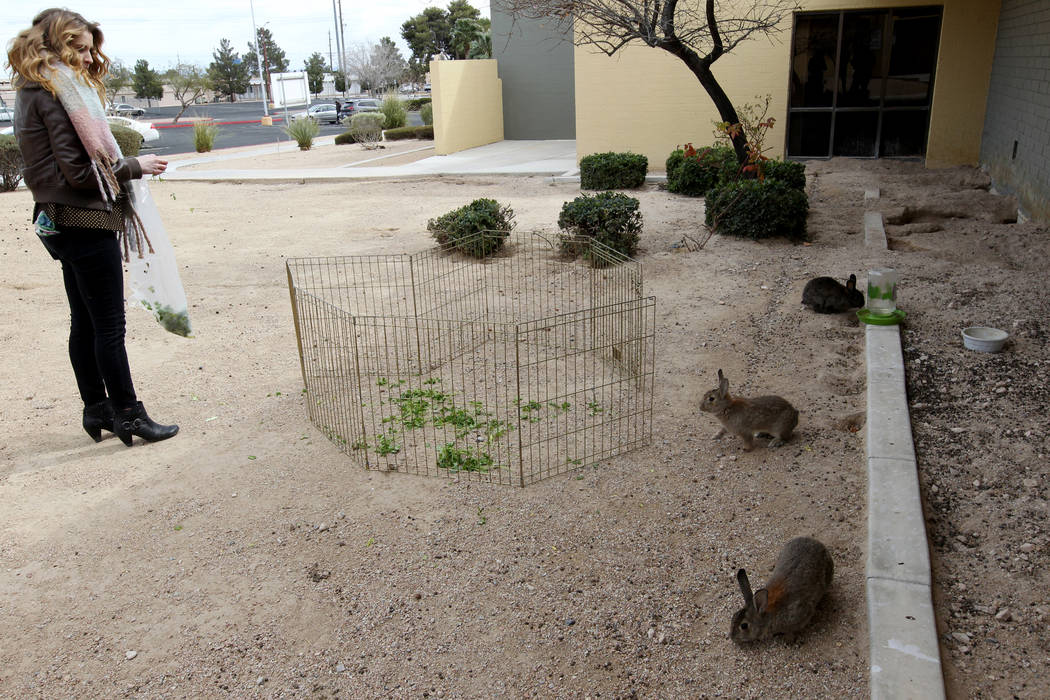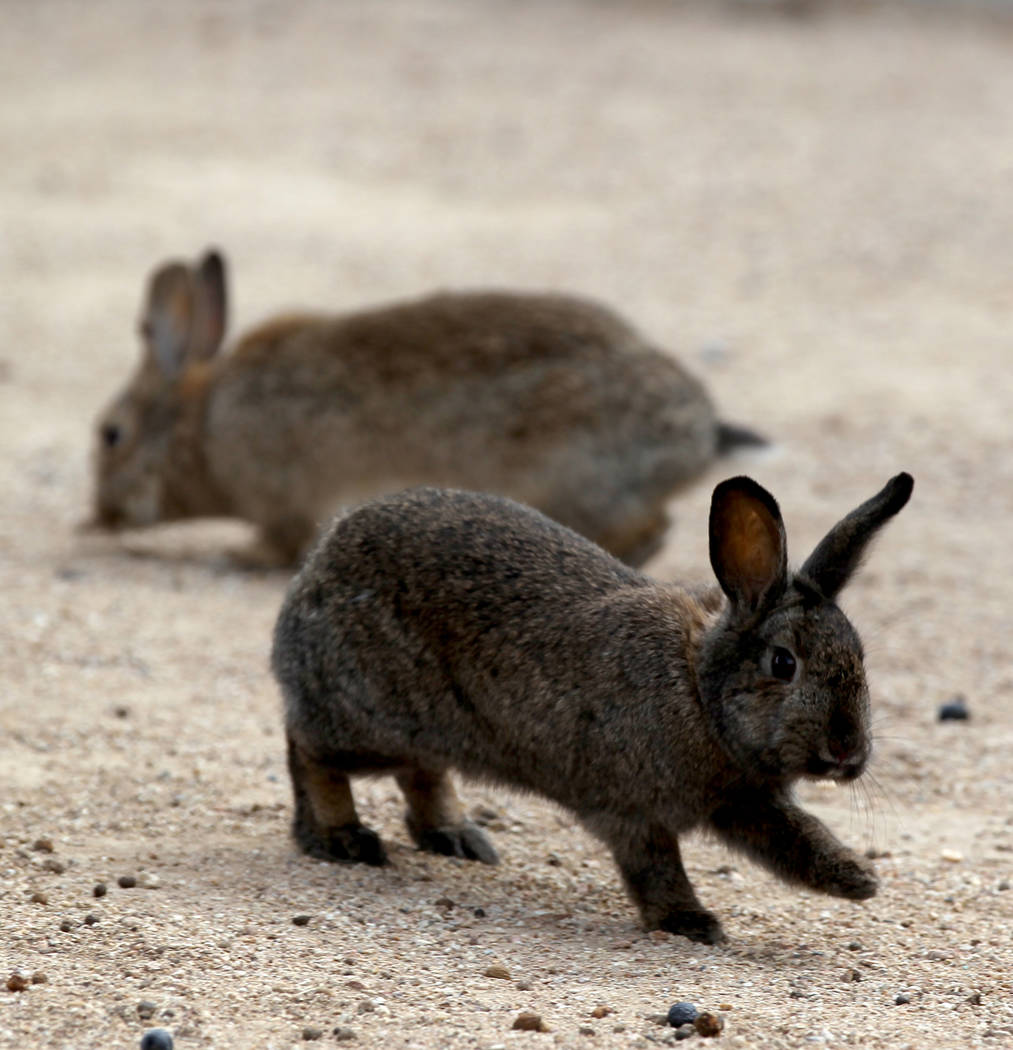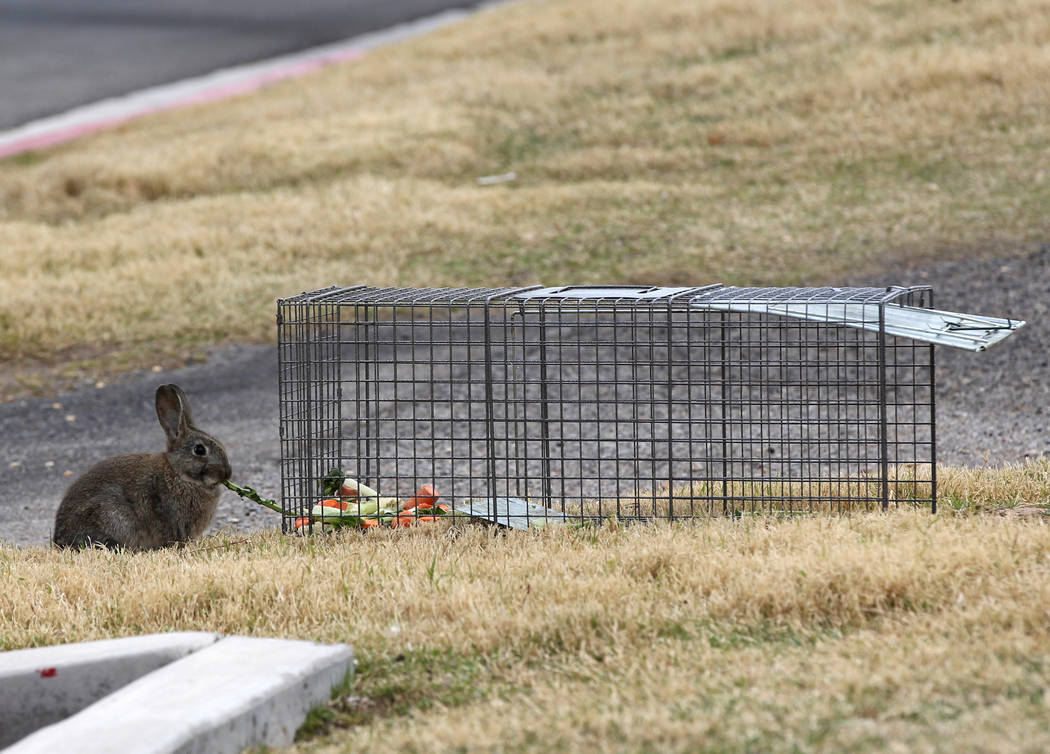 Stacey Taylor was puzzled when she arrived on the grounds of a state mental health facility Sunday afternoon and found no rabbits.
On a typical day, hundreds of domestic rabbits can be seen hopping about the grounds of the State of Nevada West Charleston Campus at 6171 W. Charleston Blvd.
Instead, Taylor, founder of the rabbit rescue group Bunnies Matter in Vegas Too, found about 50 dead rabbits — apparent victims of poisoning.
"It's really sad, because a lot of us have put a lot of time, energy and love into these guys," Taylor said Monday morning as she scoured the grounds looking for live rabbits.
The timing of the deaths — two days after the state Department of Health and Human Services' Child and Family Services Division issued a public health notice warning visitors that the rabbits could transmit disease to humans — has Taylor and others pointing a finger at the state.
"It's too much of a coincidence for me," she said, noting that other local rabbit advocates said they found the dead animals and bags of vegetables that appeared to be soaked in antifreeze.
State officials could not be reached for comment Monday, a federal holiday.
Testing being conducted
Two of the dead rabbits and the vegetables have been sent to an independent laboratory for testing.
Taylor has been catching rabbits dumped around the Las Vegas Valley, having them spayed or neutered and then offering them for adoption over the last five years. When they're left as nature created them, they breed, as the saying goes, like rabbits.
That's what happened outside the mental health facility. At one point, rescuers estimate there were up to 1,000 domestic rabbits on site.
"The state a few years ago decided, and I don't know why, … they were going to release a few domesticated rabbits," said Tina Drouin, founder of Vegas Bunny Rescue. Before they knew it, the bunnies had procreated and Vegas residents, seeing the colony, began dumping their unwanted rabbits there too, she said.
The state's health warning, which Taylor provided to the Review-Journal, notes the rabbits "can carry bacterial and viral illnesses that can be transferred to humans, such as tularemia, salmonellosis and rabies, when contact is made with the animals, fecal material or contaminated soils."
State warning
People on the site should follow "strict handwashing procedures" and are barred from feeding the animals, according to the release, which said the state planned to begin relocating the animals.
That stunned Taylor.
"We're the bunny people in Vegas," she said, "and we don't know where they're going."
Given the death toll, volunteers across Las Vegas are expediting their efforts to collect the rabbits remaining at the facility. They spent hours Sunday trying to woo rabbits into cages and prepare them for foster care or adoption.
About 200 others are living in the homes of rescuers, with 100 more scheduled to be transported to shelters in the Midwest and on the East Coast later this week.
Taylor said she'll continue rounding up the rabbits until she sees no more, adding that she thinks there are about 100 still living in the vicinity.
Then, she'll come for the state.
"The state will have some explaining to do," she said.
Contact Jessie Bekker at jbekker@reviewjournal.com or 702-380-4563. Follow @jessiebekks on Twitter.
Foster homes needed
Bunnies Matter in Vegas Too is looking for foster homes for about 100 rabbits rescued from the state mental health facility grounds. Fostering is a minimum three-month committment.
About 50 rabbits are up for adoption so far.
For more information, visit https://www.facebook.com/Helpthevegasbunnies/.