Death of woman found in bathtub after apartment fire ruled suicide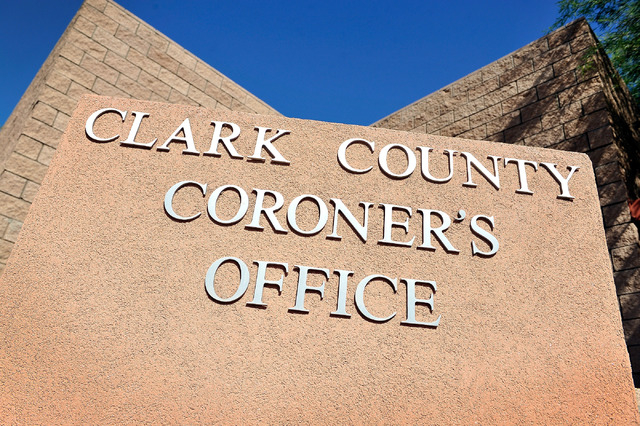 The Clark County coroner's office has ruled the death of a mother of four found in a bathtub after an apartment fire a suicide.
Taneshia Smith, 28, was found dead in a bathtub March 13, after a fire burned through the Olive Grove Apartments, 4450 Karen Ave., near the intersection with Lamb Boulevard.
Her cause of death was alprazolam, quetiapine and sertraline intoxication, the coroner's office said. Those medications are typically used to treat anxiety, depression and other mental illnesses. Another significant factor in her death was carbon monoxide intoxication because of the residential fire, according to the coroner's office.
On March 13, firefighters responded to a call at the Olive Grove Apartments, Clark County Fire Department said.
The fire originated in the kitchen of Smith's unit, and was partially extinguished by a broken water line, according to the fire department. Firefighters were assisted by a maintenance worker
Responding firefighters only became aware of Smith when the maintenance worker discovered her in the bathtub and rushed to tell them.
Smith was taken to Sunrise Hospital and Medical Center where she was later pronounced dead.
"The Clark County Fire Department is deeply saddened by the passing of Taneshia Smith," Fire Chief Greg Cassell wrote in a March statement. "Like all of the community, our thoughts and prayers are with her family and friends as they endure this difficult and trying time."
Shane Shelton, the father of Smith's four children, told the Review-Journal that their children were with him the Sunday of the fire, and said Smith was "a good-spirited person."
Coroner John Fudenberg said that many factors are considered in any investigation to move a death's ruling from accidental to a suicide.
"We take the ruling of suicide very seriously," Fudenberg said. "It can be extremely impactful on surviving family members. In this case, we have multiple factors that we took into consideration in order to rule it a suicide."
Although he could not comment on the specific's of Smith's medical history, Fudenberg said that in cases of suicide, some of the factors investigated include levels of drugs found in the person's system, a history of suicidal thoughts or attempts and a history of depression.
"County fire investigators concluded the fire originated on the kitchen stove," a statement form Clark County read. "However, investigators could not determine whether the fire was accidental or intentionally set, and so the cause of the fire is undetermined."
Contact Christian Bertolaccini at cbertolaccini@reviewjournal.com and 702-383-0381. Find @bertolaccinic on Twitter.
RELATED
Relatives question firefighters' response in wake of fatal Las Vegas apartment blaze