Details of fatal Strip shootout questioned by witness, deceased man's friends
December 16, 2014 - 10:38 pm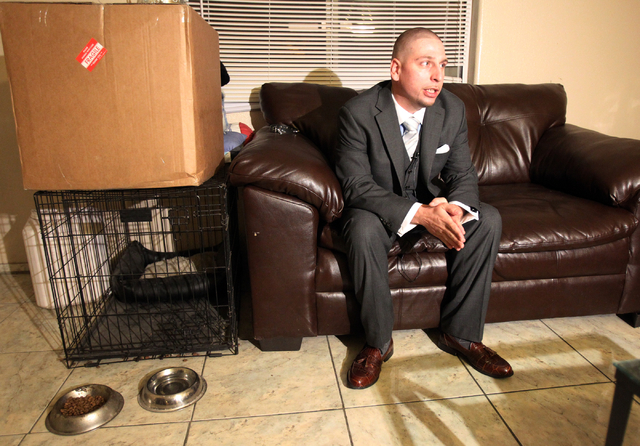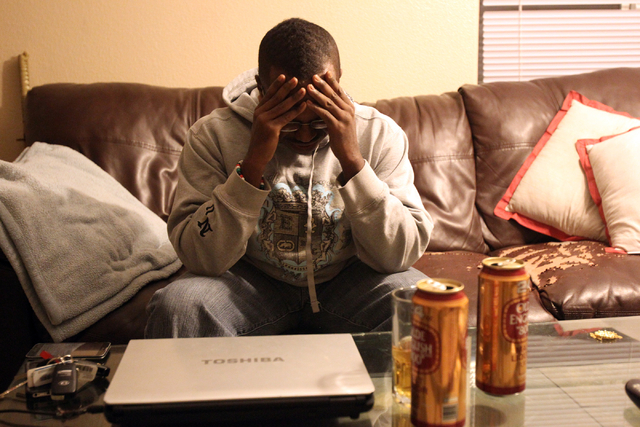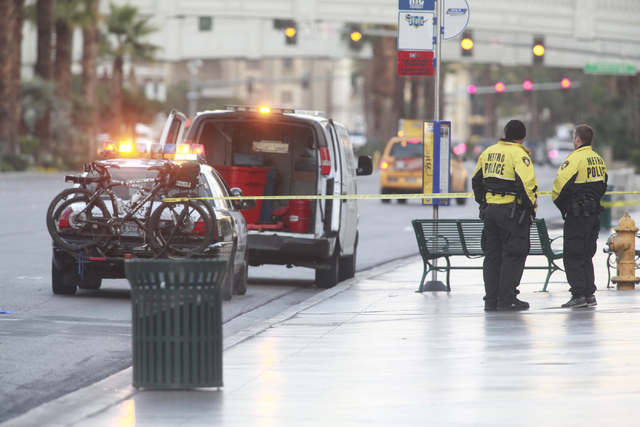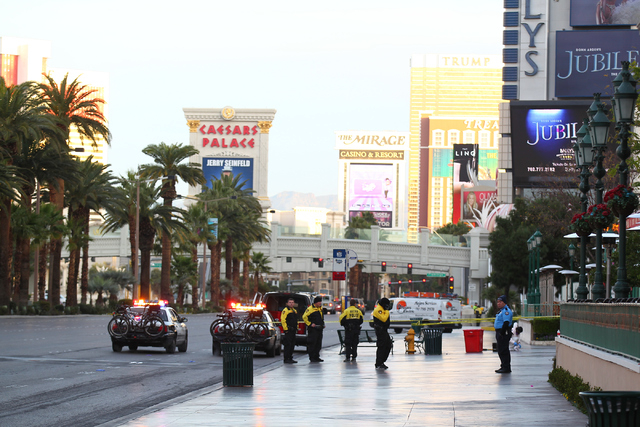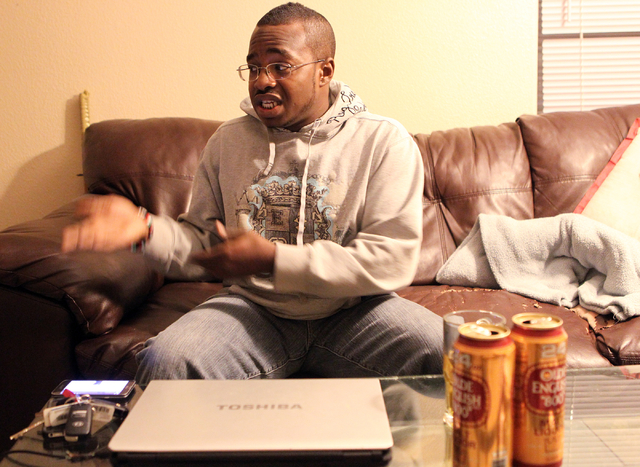 Friends of the man who was killed in a Strip shootout with a bus security officer Monday want him to be remembered differently than he is being portrayed in the media.
"He wasn't a violent type of person," said Dana Toney of his deceased roommate, Christopher Gene Boudinot.
Boudinot, 35, is remembered by his friends as generous, someone who would give the shirt off his back to someone in need, said Alex Kanza, who shared a home with Boudinot and Toney.
"He just finished his finals this last week," Toney said.
Boudinot was pursuing a nursing degree at Nevada State College.
Toney said he was suspicious of initial media reports describing police accounts of the altercation between Boudinot and the RTC officer outside Paris Las Vegas, which indicated Boudinot was the aggressor. The man Toney knew would never harm someone, he said.
His suspicions were heightened when Adrian Vince, a club promoter who has said he was the single eyewitness to the shootout, reached out to him through social media, saying Metro's version of events was wrong. Vince did not know Boudinot.
"They're just painting this picture totally different than it happened," Vince said Tuesday night.
"The security guard murdered Chris Boudinot," Toney believed after speaking with Vince about 3:30 p.m. Tuesday.
Metro spokeswoman Laura Meltzer said Tuesday the incident remains under investigation. She would not confirm that Vince was a witness.
According to Vince, Boudinot fired his weapon first, but only after being repeatedly threatened by the Regional Transportation Commission security officer.
"I'm gonna knock you the (expletive) out," Vince said he heard the security officer say three times to Boudinot while gripping his weapon.
Vince, who said he was interviewed by police, said that he did not see Boudinot on the bus and that he did not know what started the altercation at the bus stop in the 3600 block of Las Vegas Boulevard South, where the shooting occurred.
"They emptied the clips," Vince said when asked how many shots were fired. "So I'd say about six (shots) apiece."
Toney said Boudinot had a concealed- weapons permit and always carried a gun with him "for his own safety and protection."
"He would only pull a gun out if he felt threatened," Toney said.
Police said the RTC officer asked Boudinot to get off the bus because of a disturbance.
"During the incident, the man pulled a handgun and shot the security officer multiple times," a Metro release said Monday.
The RTC officer has not been identified. He was transported to University Medical Center Trauma with multiple gunshot wounds. His condition has not been released by authorities.