Detective: Man shot NLV officer four times before being killed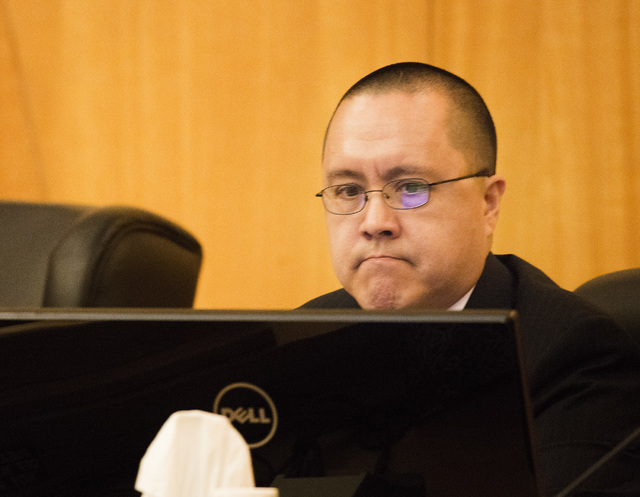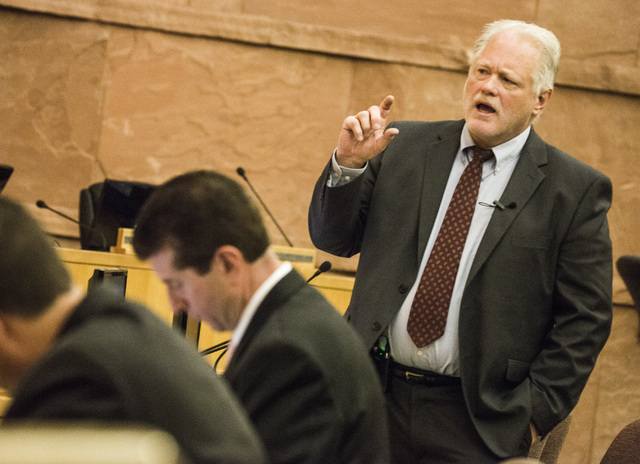 A man shot dead by North Las Vegas police in October had run away after being stopped for traffic violations, then pulled out a stolen gun and shot an officer four times, a detective said Monday during a public hearing that revealed new details of the death.
Al Jarreau Cross, 28, died Oct. 7 after he shot at two officers, wounding one, said Ben Owens, a North Las Vegas police homicide detective.
Public "fact-finding reviews" like Monday's happen after the Clark County district attorney's office decides officers won't face criminal charges in a fatal shooting. The reviews do not result in any formal decisions.
Officers Shane Forsberg and David Wells were driving an unmarked Ford Crown Victoria near Engelstad Street and Miller Avenue, Owens said. The officers saw a passing white BMW sedan run a stop sign, Owens said, and they noticed the light on its back license plate was out.
The officers made a U-turn and followed the BMW, which Cross was driving. As Cross realized he was being followed, he sped up, Owens said, prompting police to turn on their emergency lights.
Cross pulled into a driveway in the 700 block of Miller Avenue, got out of the car and started running. Forsberg chased Cross toward an empty lot on Carey Avenue, while Wells drove around the corner to meet his partner, Owens said.
Forsberg ordered Cross to stop, but Cross kept running. Cross then tripped and fell in a vacant lot on Carey Avenue, Owens said, allowing the officer to catch up. Cross stood back up, pulled out a handgun, and fired at Forsberg, hitting him four times in the legs.
Forsberg was knocked over after being shot, but stood back up and returned fire at Cross, Owens said. Wells arrived during the exchange, and he also started shooting at Cross.
The two officers fired nine shots at Cross, hitting him five times and killing him, Owens said. Cross fired five shots in the exchange.
Police don't know why Cross ran from officers, but Owens said the gun he was carrying had been reported stolen in a 2013 home invasion.
And a toxicology report on Cross' blood revealed high levels of THC, the active ingredient in marijuana, Owens said. His blood also contained traces of meprobamate, a prescription muscle relaxant that a DA's office report said can cause "derangement and/or impairment of alertness, judgment, sense of care and caution"; and theophylline, a drug used to treat asthma.
Detectives found three medication bottles in Cross' car, but it wasn't clear whether the drugs in the bottles were the same as those in his blood.
Forsberg and Wells had been with the department for seven and eight years, respectively, when the shooting happened in October. Forsberg was treated at University Medical Center for his wounds and made a "miraculous recovery," said Officer Aaron Patty, a North Las Vegas police spokesman.
"It's really incredible that he was able to avoid any kind of long term injury," Patty said Monday.
Wells was not injured.
Carlos Blumberg, an attorney in private practice, was the hearing officer who presided over the fact-finding review at the Clark County government building in downtown Las Vegas. The reviews replaced the coroner's inquest in 2013.
Ombudsman Eric Jorgensen represented the public and Al Jarreau Cross' family. Chief Deputy District Attorney Michael Staudaher represented the DA's office, presenting Owens as his witness.
Contact Chris Kudialis at ckudialis@reviewjournal.com or 702-383-0283. Find him on Twitter: @kudialisrj