City hopes purchase will help alleviate Arts District parking problems
Updated January 5, 2023 - 11:53 am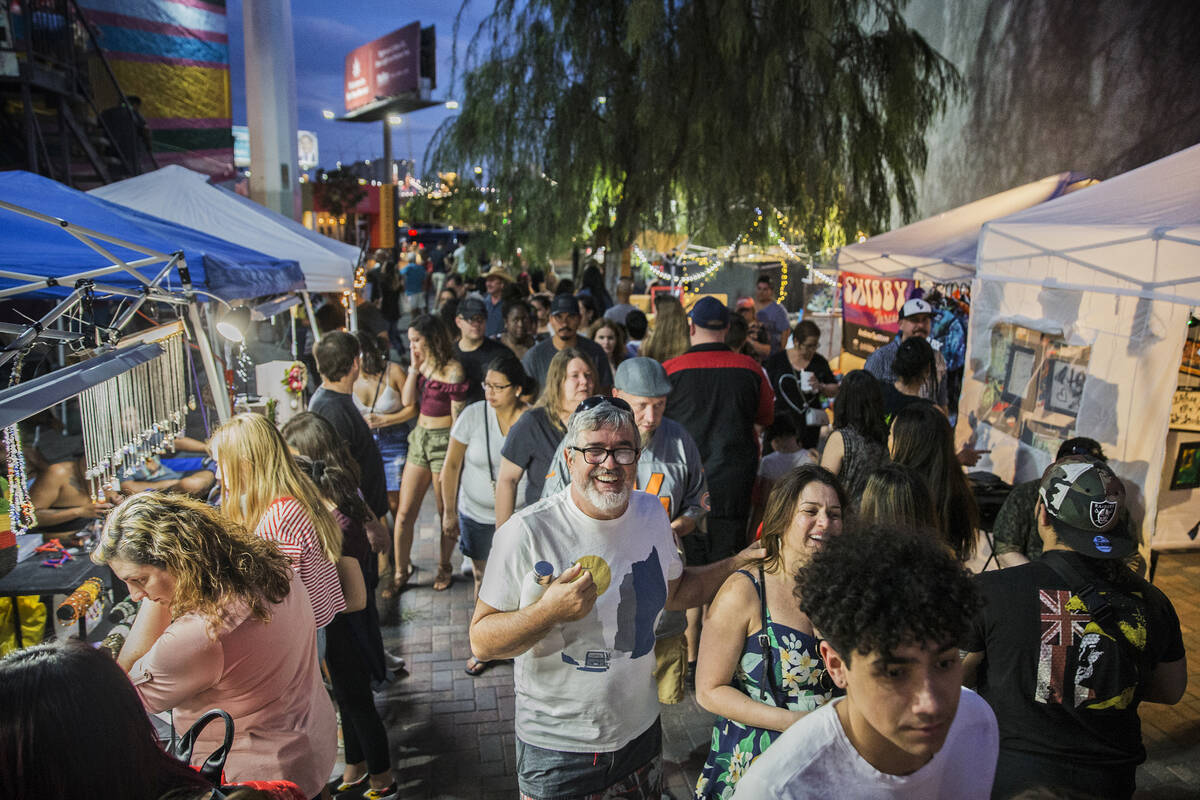 The Las Vegas Arts District has evolved into a bustling entertainment center featuring eateries, breweries and galleries.
But while there's a wide variety of options to eat, drink and socialize, there's a shortage of parking spaces.
The city of Las Vegas on Wednesday voted to buy one of three parcels needed to build a parking garage at the corner of Imperial Avenue and Casino Center Boulevard for $1.6 million.
No more than $2,023,637 will be allocated to complete the purchase, including closing costs, of 201 E. Imperial Ave., and to help relocate residents of five apartment units.
The city said it already leases the two adjacent properties for surface-level parking and is in negotiations with the owners to enter long-term leases or to buy the land.
City Manager Jorge Cervantes estimated that the garage could be designed within a year and constructed in two and a half years, depending on the garage's "complexity," including the number of floors.
A total cost estimate to build the parking structure wasn't discussed.
After the City Council initially voted unanimously to approve the purchase of the parcel — Councilman Cedric Crear was not present — Councilwoman Victoria Seaman changed her vote. She said she made the decision after learning that funds to construct the garage will partially originate from the city's capital budget.
"We are stewards of the taxpayer dollars," she said. "So, while I appreciate that we need parking, I think we have other priorities."
Cervantes said that operational expenses would fully be covered by revenue raised from the garage and that money raised from parking meters already funds such projects.
"A part of it will come from there. A part of it will come from capital allocation," he said.
In 2019 the city conducted a study of Arts District parking demand that found a shortfall of 937 parking spaces for residents and patrons, said Ryan Smith, the city's director of economic and urban development. A current waitlist shows 87 people trying to obtain city parking permits.
So while the city has added 512 spaces at surface lots since, the development of the area has "progressed more rapidly" than expected, Smith added. That includes the opening of 30 new businesses from 2020 on.
"We really look at parking as a service to the community and business owners," Smith said. "We want people to come and be able to (patronize) downtown. We want them to have easy parking."
Contact Ricardo Torres-Cortez at rtorres@reviewjournal.com. Follow him on Twitter @rickytwrites.