Plans to turn Fergusons Motel into mixed-use campus advance
Updated May 8, 2017 - 7:09 pm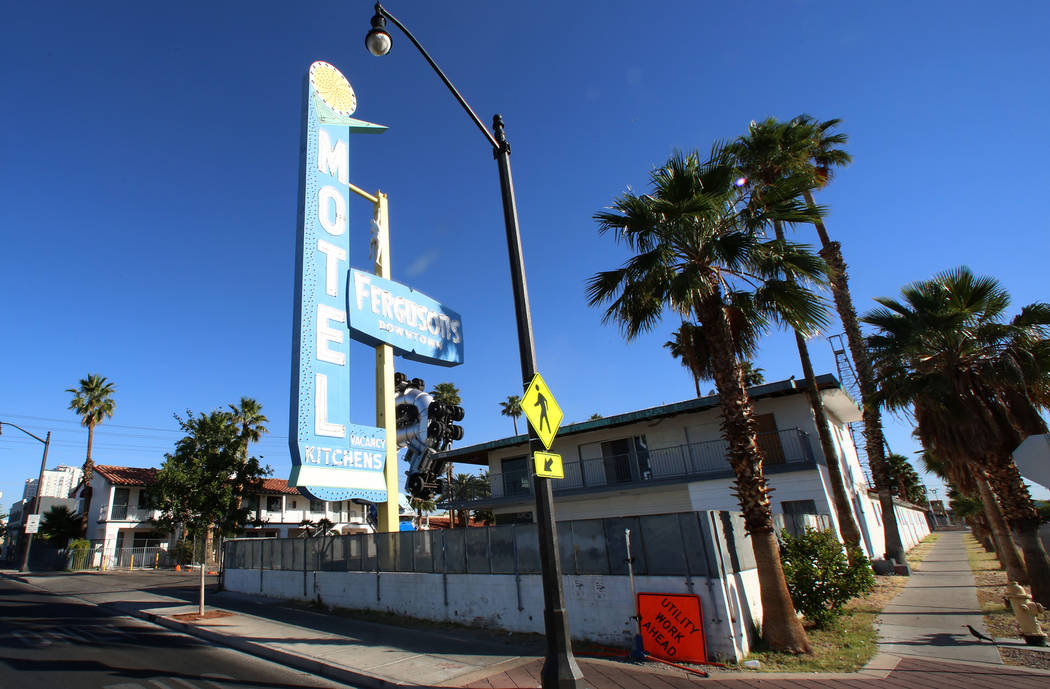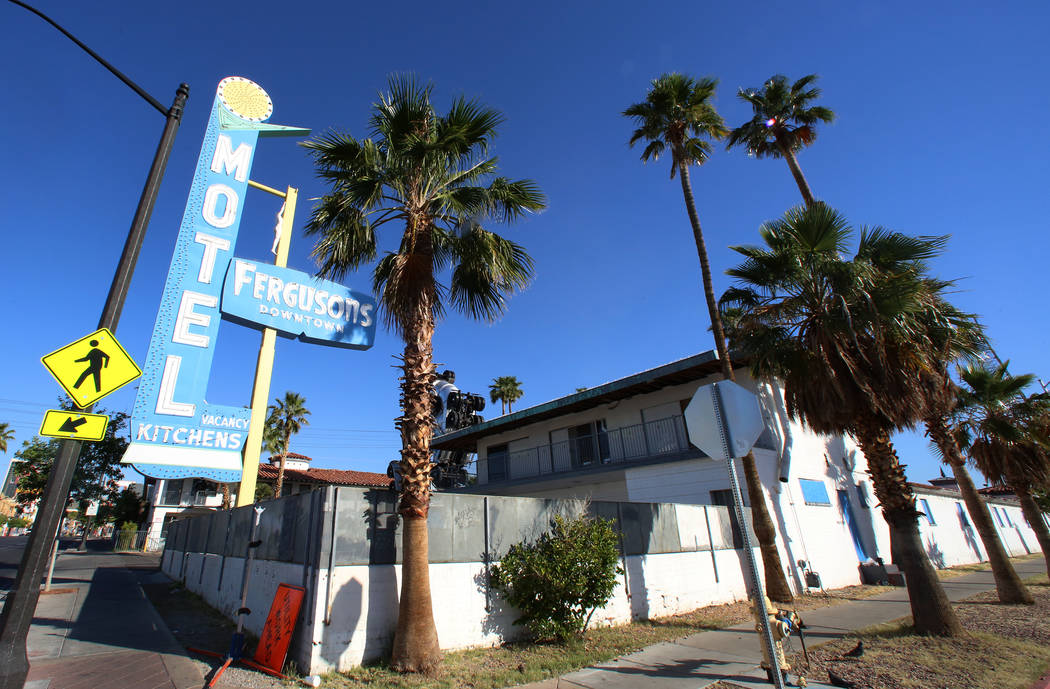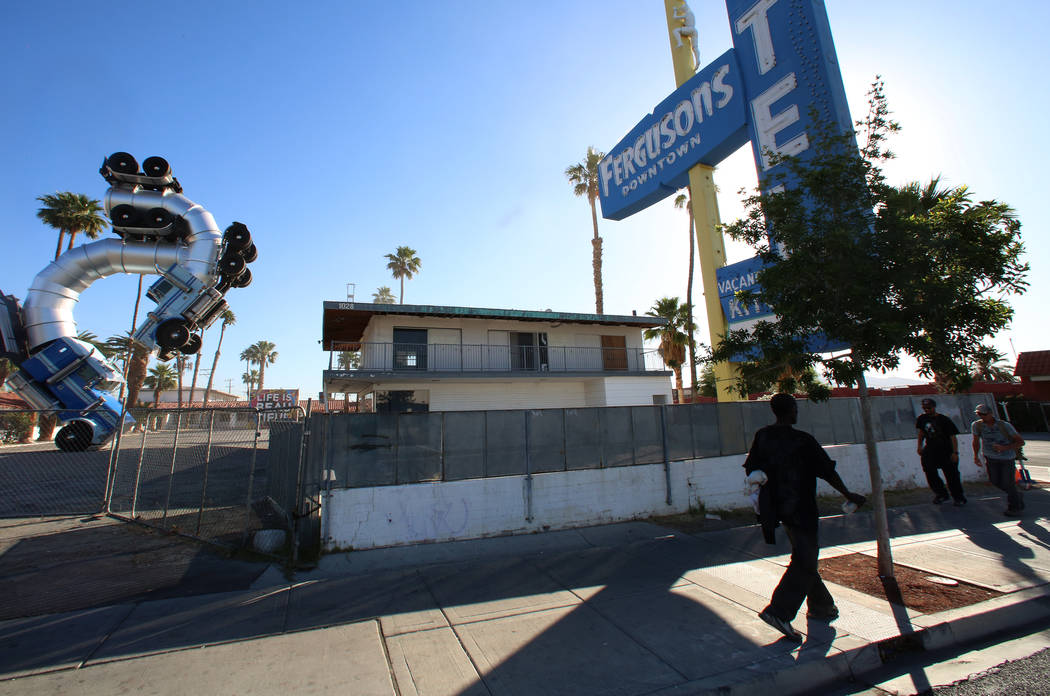 Downtown Project is making progress turning Fergusons Motel on Fremont Street into a mixed-use campus with residences and retail.
The motel, owned by the downtown revitalization group formed and funded by Zappos CEO Tony Hsieh, received permits in April to help relocate his Airstream park across the street onto the Fergusons site.
"We expect a move-in date around June," said Jennifer Taler of Edison Creative, an independent contractor working on the project.
The April permits detail $50,000 in electrical work at the site at 1028 E. Fremont St., $170,000 worth of on-site work $250,000 on other improvements at the site.
The new residential footprint at Fergusons will be smaller, but the complex will feature restaurants and space for artists to work, said Taler, a former buyer at Zappos and friend of Hsieh's who has lived on and off inside the Airstream park.
About 30 people, including Hsieh, live in the 1-acre park at Fremont and 10th Street. The design of the park allows people to bump into each other more and work toward collaborating on projects.
The Airstream park started about three years ago. Taler said she learned to live with less physical items.
The park is at capacity with a waiting list for people who want to move in, Taler said.
"It's been cool to watch it grow," she said. "It's interesting to see the lifestyle that develops in these spaces."
None of the retail tenants are locked in yet, she said. But in a post on its website, shared workshop Mecha Makerspace said it plans to move onto the Fergusons site.
Mecha Makerspace representatives could not be reached for comment.
The courtyard at Fergusons will house artwork, music, workshops and more before the end of the year, Taler said.
Plans for Fergusons from about three years ago are no longer accurate, she said, although the current plan has some similarities to the past plan and the "Big Rig Jig" sculpture featuring two disabled semi-trucks has been on the Fergusons site for some time.
Plans are not final for what will happen to the current location for the Airstream park, she said. But the land could be useful for parking or spillover from the Fremont 9 mixed-use multifamily residence under construction next to Atomic Liquors.
Contact Wade Tyler Millward at wmillward@reviewjournal.com or 702-383-4602. Follow @wademillward on Twitter.