Quickly built garden is first step in helping Las Vegas heal
October 6, 2017 - 9:26 pm
Updated October 10, 2017 - 9:41 am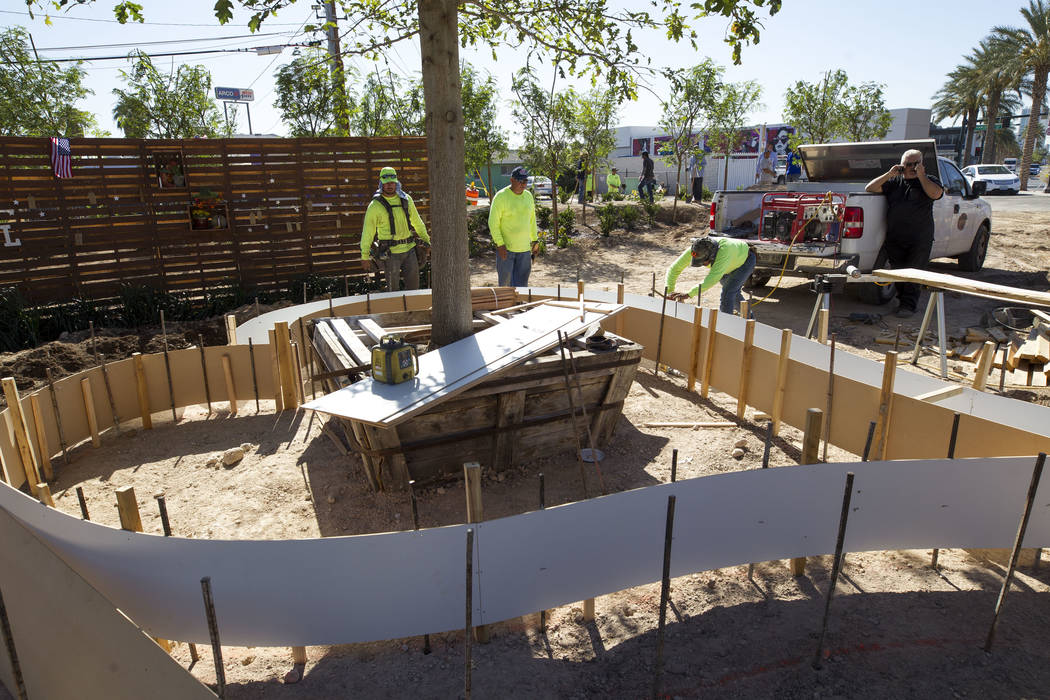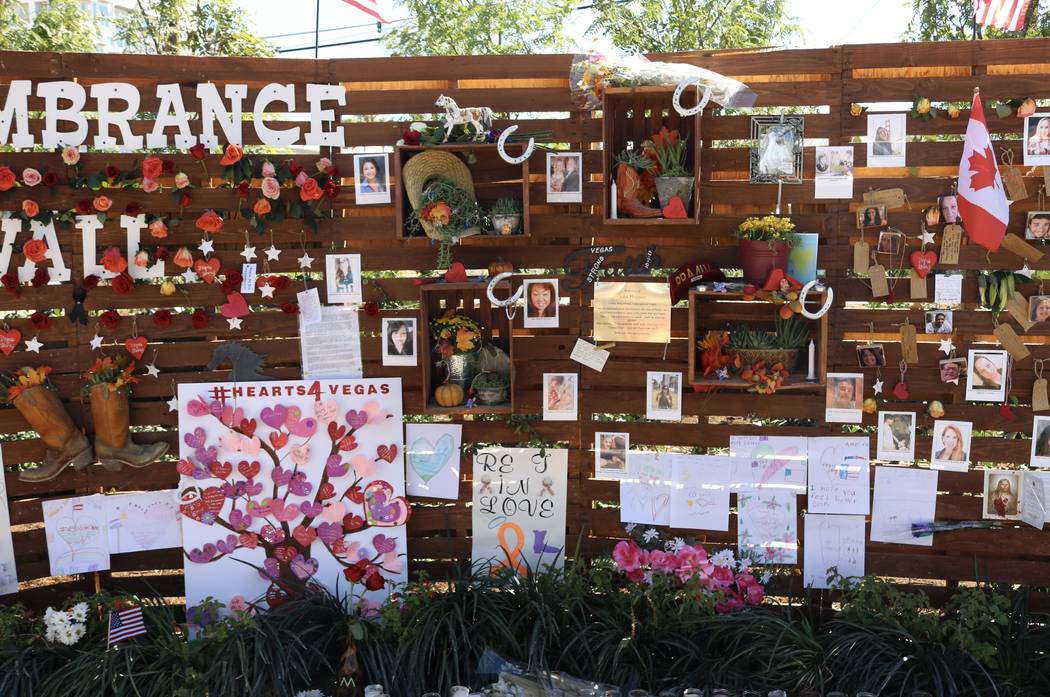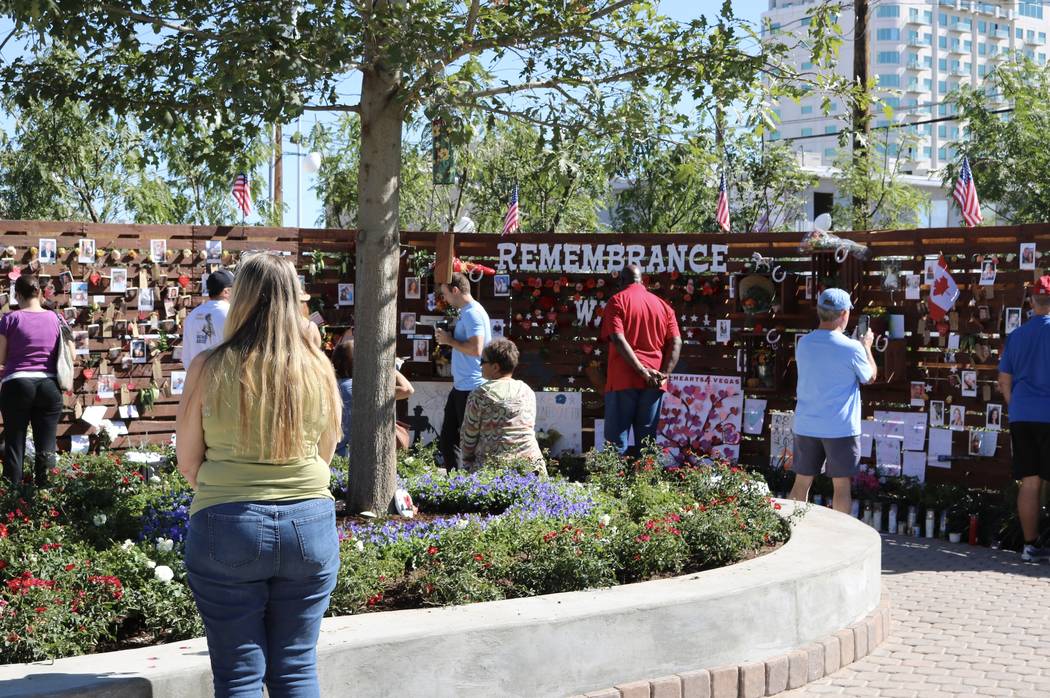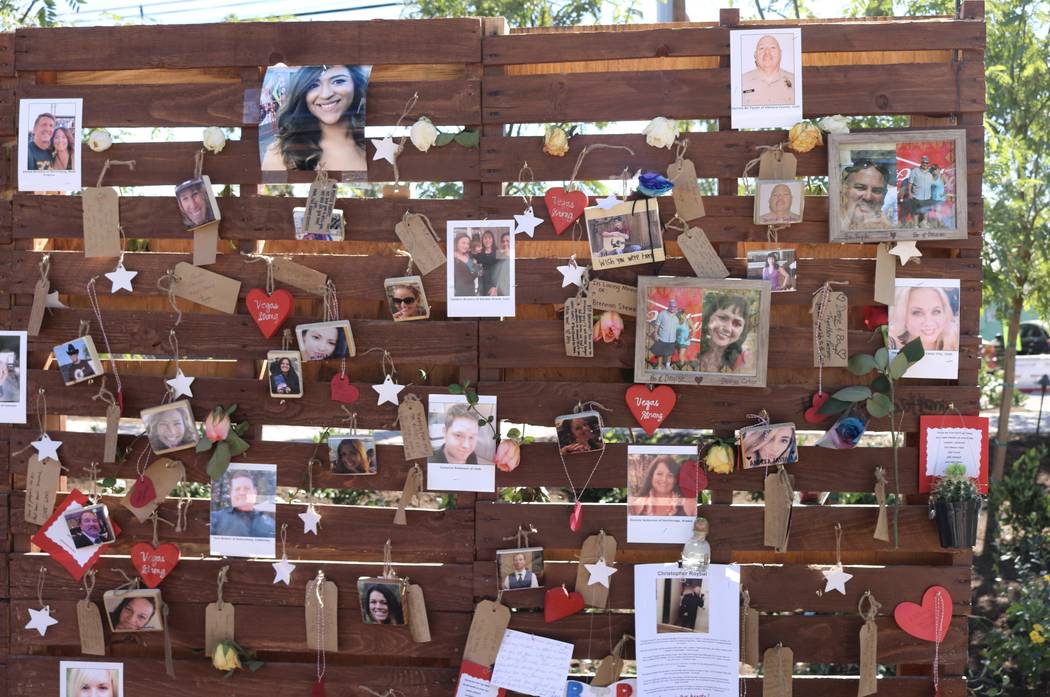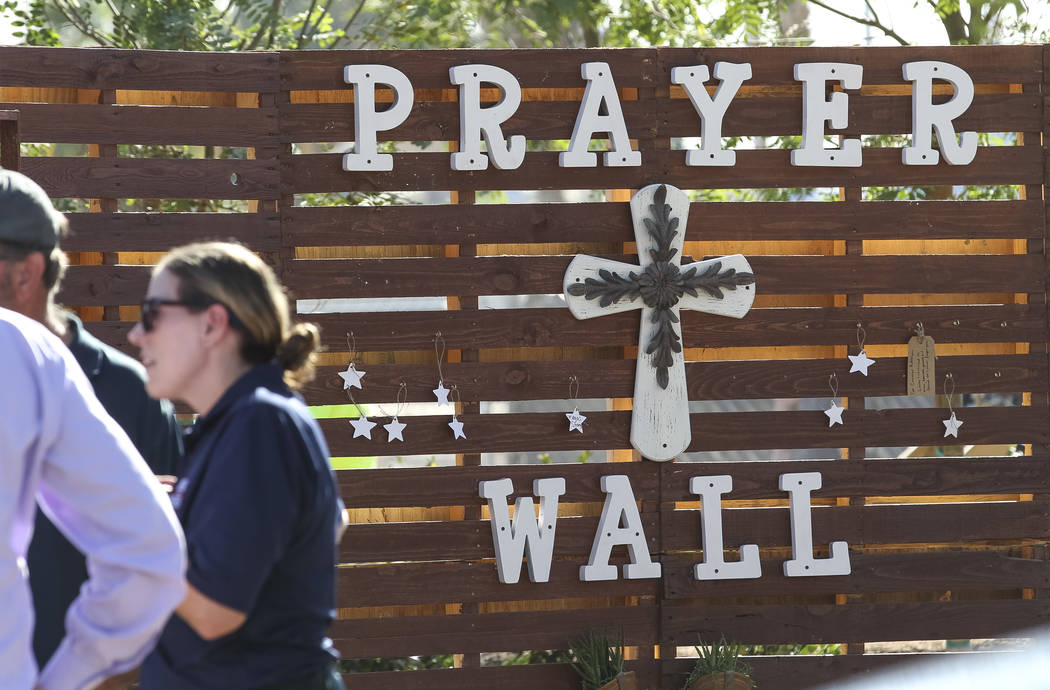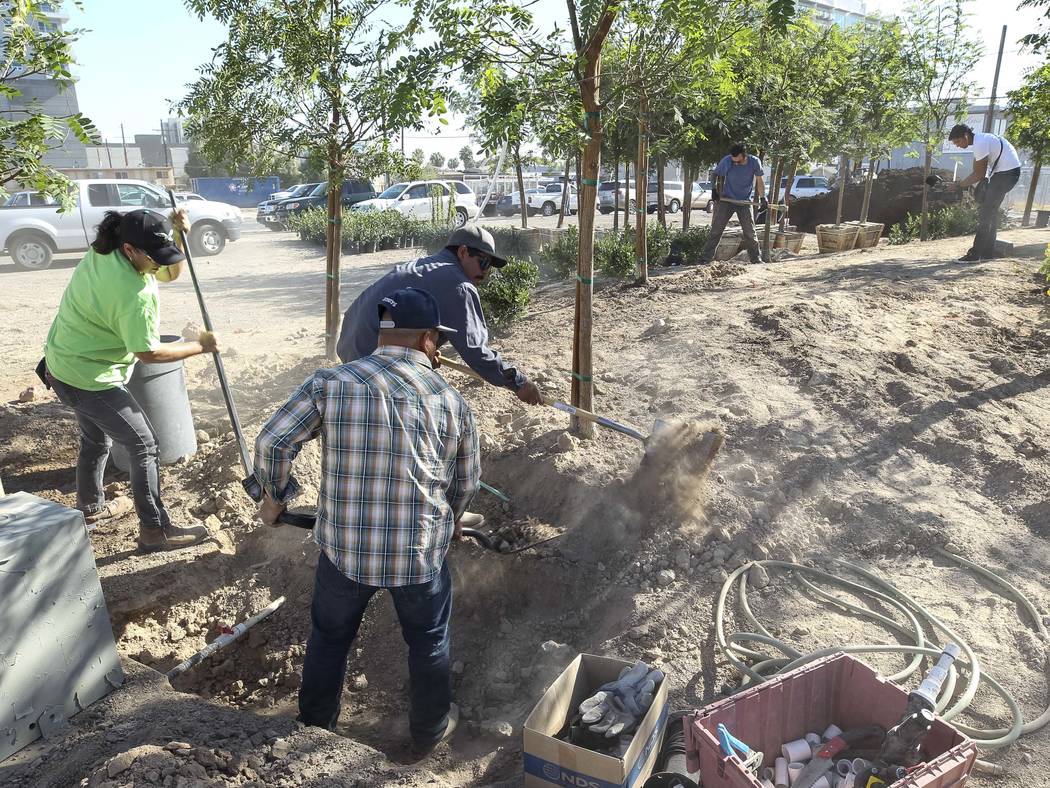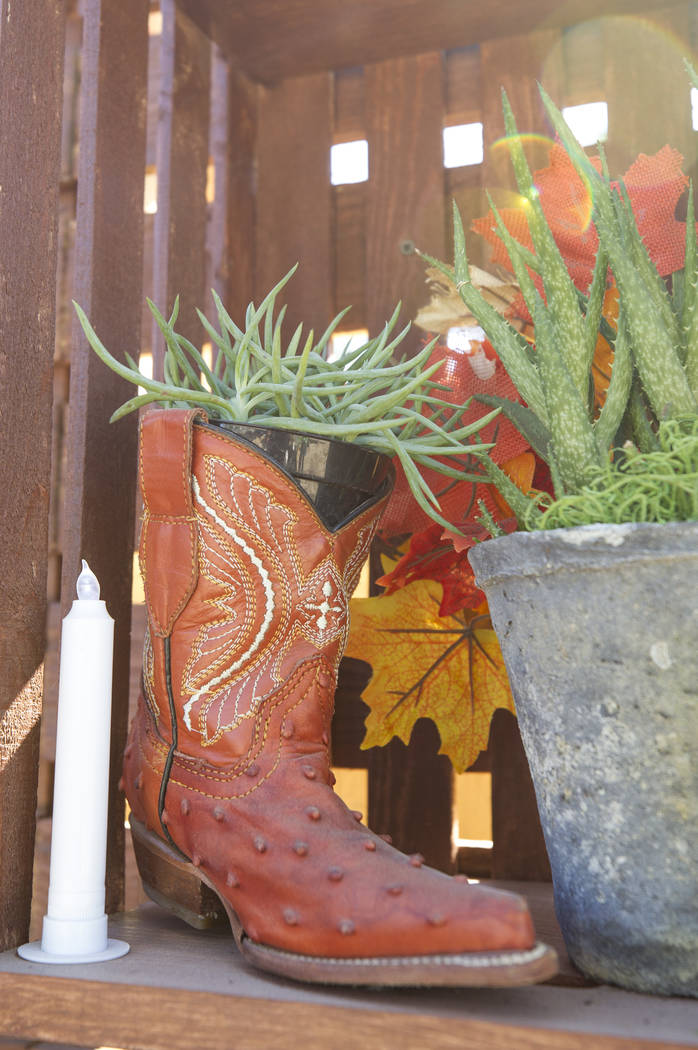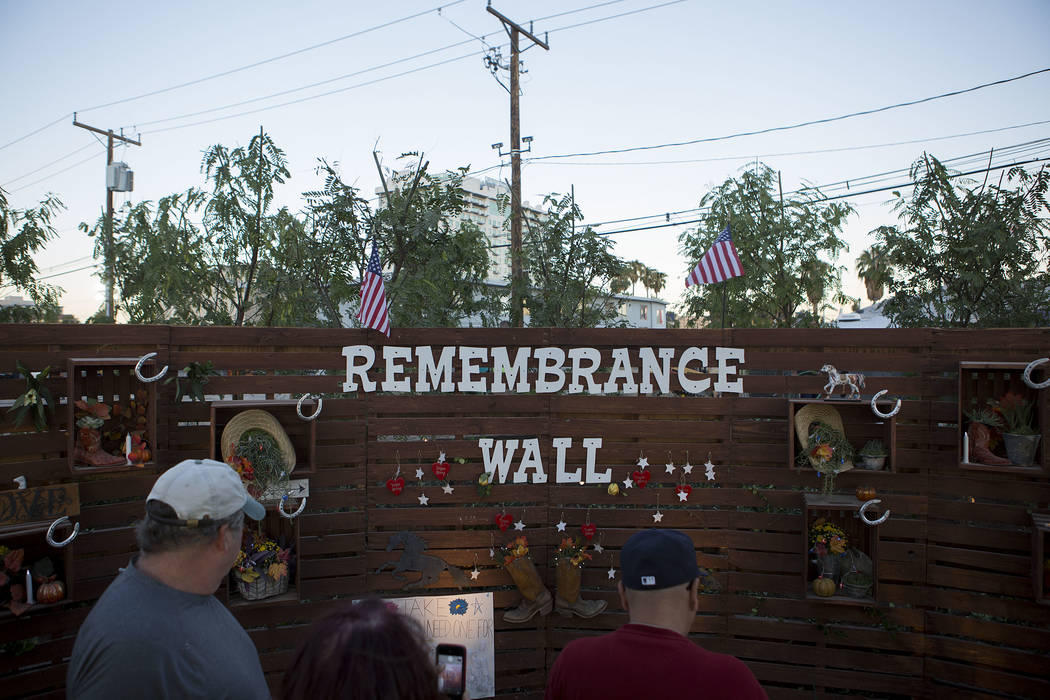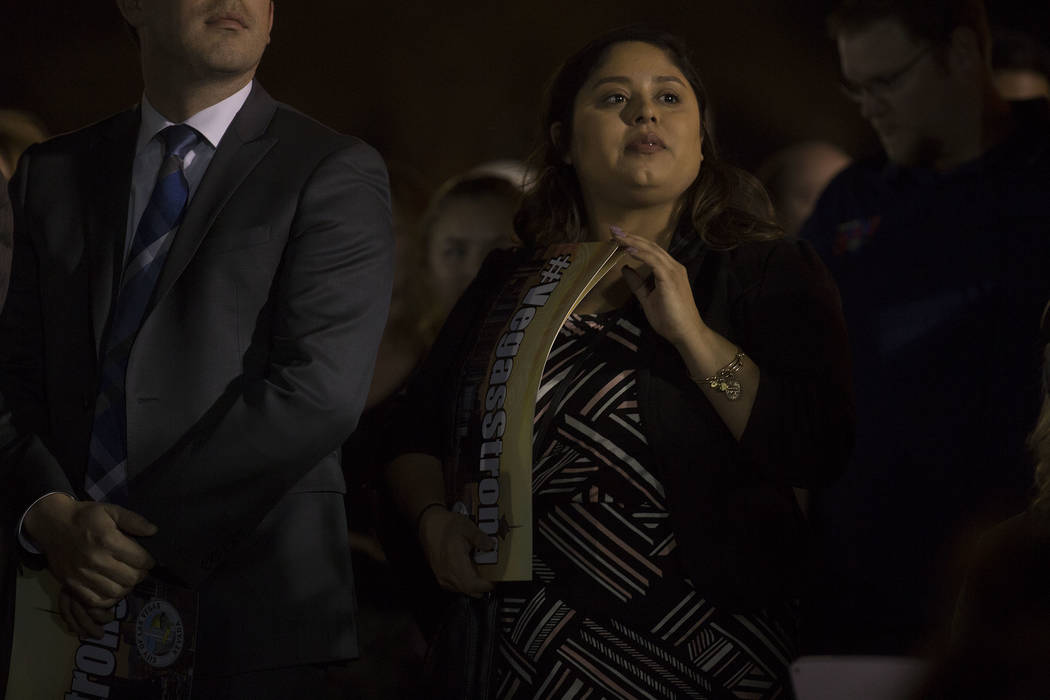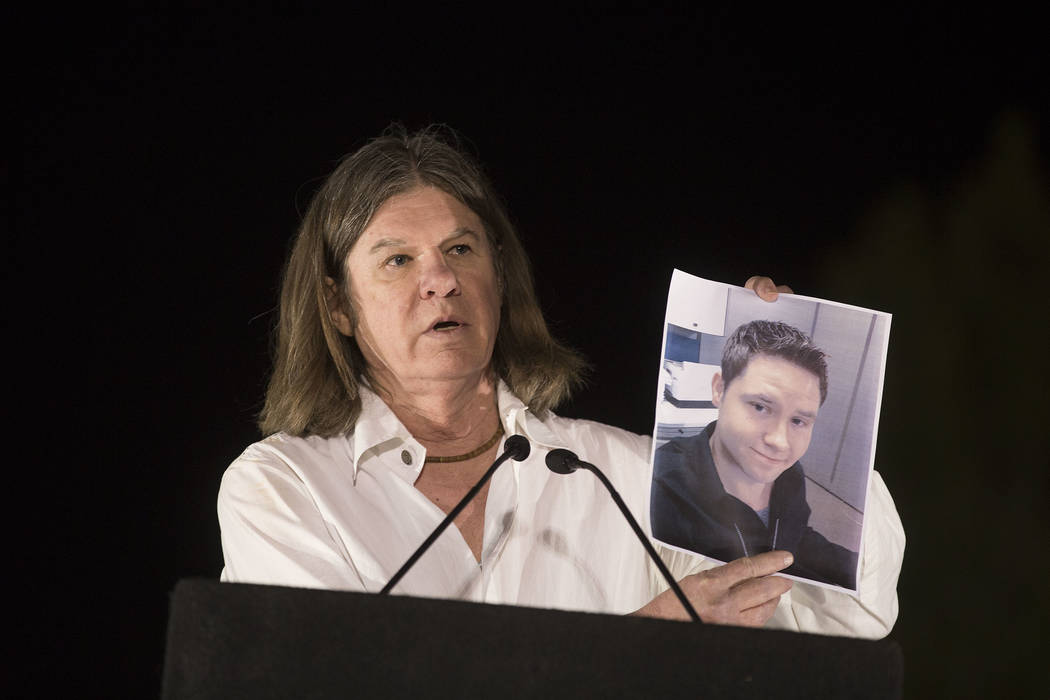 They carted dirt in wheel barrows, hung mementos from twine and planted 58 trees — one for each victim of the mass shooting at a country music festival on the Strip.
Hundreds of Las Vegas volunteers channeled their grief this week into building a community healing garden in downtown Las Vegas. In four days, the group transformed a vacant lot into a small park with walkways, lush grass and a remembrance wall adorned with flower-filled cowboy boots and pictures of each victim of Sunday's attack.
Volunteers such as Chanel Cassanello were putting finishing touches on the garden Friday afternoon, three hours before it was set to be dedicated.
"If you know you could help, how could you just stay home?" Cassanello said. "I couldn't just sit at home. I feel restless — I can't get back to a routine just yet. So this is really healing for everybody here working right now, and for the family members."
While working in the garden Cassanello met the family of Andrea Castilla, a 28-year-old from Huntington Beach, California.
"I feel like I was meant to be here today. Victims' family members were even here, which I thought was so courageous and big of them," Cassanello said. "Because if it were me, I wouldn't be able to get out of bed."
The garden came together quickly this week. By the end of the day on Monday, plans were in motion to have trees shipped in from California. On Friday night, a single white balloon floated above each of the 58 trees planted for victims. Flowers planted in a heart shape encircle "the healing tree."
Kristi Mydell planted flowers on Friday, and was happy all 58 of the trees for the victims were in by the time she got there Friday afternoon.
"I think it's amazing it came together so fast," Mydell said. "Now they have a place to come to — the friends, family, loved ones. And with it being so central in Las Vegas, people who weren't directly affiliated with the people or at the concert can pass by. They can see it, so people don't forget. Yeah, I love it."
Stonerose Landscapes principals Jay Pleggenkuhle and Daniel Perez designed the memorial garden, and hundreds gathered to christen the site on Friday night. Pleggenkuhle called it "one of the most amazing weeks" of his life during the dedication.
The healing garden is on a roughly half-acre piece of property the city owned at 1015 S. Casino Center Blvd., just north of Charleston Boulevard.
It's proof of what can happen when government takes a step back, City Attorney Brad Jerbic said. The plan was "so simple, so natural and so perfect that not even government could screw it up," he said.
Jerbic learned of the Sunday night shooting when his son contacted him Monday morning to ask if he was OK. Cameron Robinson, a records specialist in Jerbic's office, was among the 58 victims. Jerbic viewed Robinson like a "little brother," he said.
"God bless you, Cameron. God bless you, Las Vegas. Thank you for tonight," Jerbic said.
Las Vegas Mayor Carolyn Goodman looked up and proclaimed the sky has "58 new stars."
The concert-goers went to the Route 91 Harvest Festival last weekend to experience "life, music and happiness," Goodman said.
"That will never leave this place. We will always be that place," Goodman said. "If there is hatred, it will not be tolerated in this community."
Contact Jamie Munks at jmunks@reviewjournal.com or 702-383-0340. Follow @JamieMunksRJ on Twitter.