Erich Nowsch pleads not guilty to attack on 13-year-old boy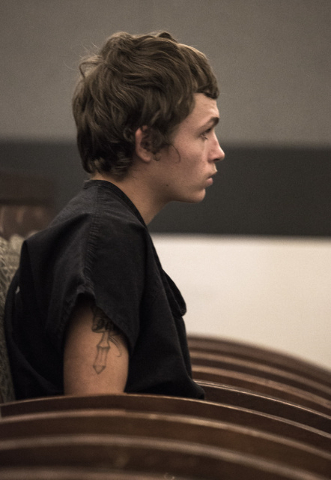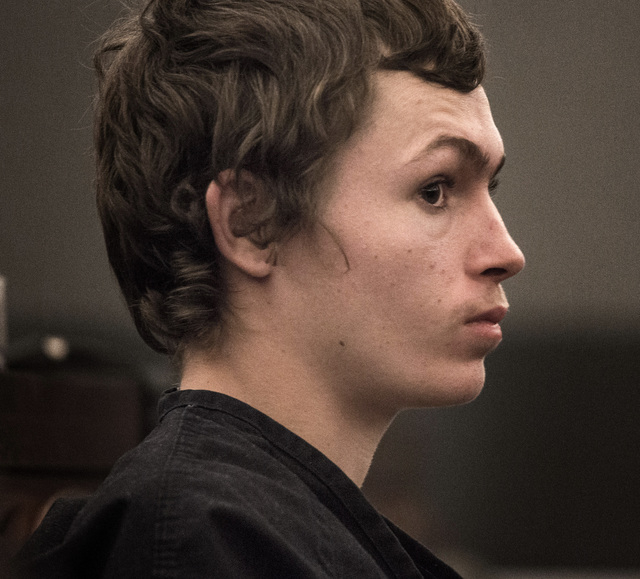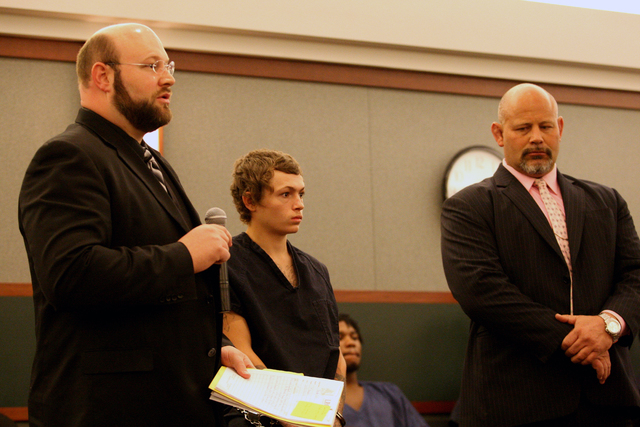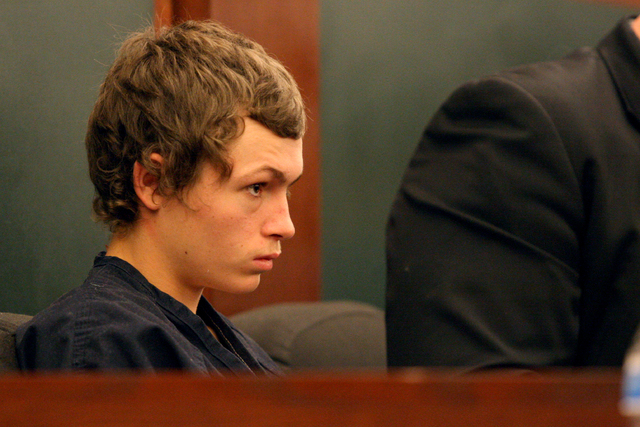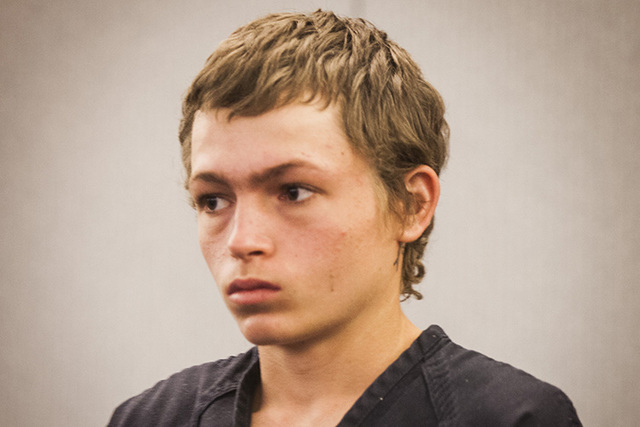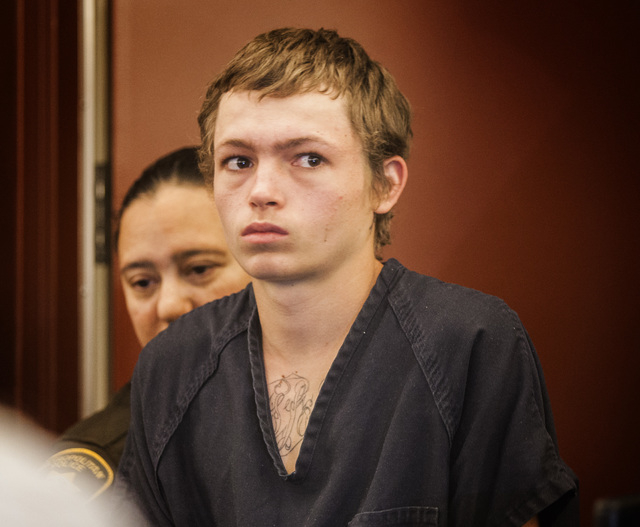 Erich Nowsch, charged with fatally shooting 44-year-old mother of four Tammy Meyers, pleaded not guilty Thursday to a separate incident that happened just days after the killing.
Nowsch, 19, faces charges of battery with use of a deadly weapon and child abuse or neglect with use of a deadly weapon.
Authorities said Nowsch held a knife to the neck of a 13-year-old boy on Feb. 15.
As he entered his plea before District Judge Jennifer Togliatti, Nowsch told the judge that he was working on his high school diploma.
Police said Nowsch approached a group of children near Alta Drive and Anatolia Lane and pulled out a knife and held it to the boy's throat.
The boy, who is legally blind, may not have been wearing his glasses when the attack occurred, according to a police report.
The victim told police the blade of the knife was against a vein in his neck and Nowsch had his thumb pressed against the top of the blade, the report stated.
Nowsch and Derrick Andrews, 26, have pleaded not guilty to charges of murder, attempted murder, conspiracy to commit murder, and discharge of a firearm from or within a structure or vehicle in connection with the death of Meyers.
Prosecutors said Andrews was behind the wheel of a silver 2000 Audi A6 from which Nowsch fired 24 shots, striking Meyers in the head Feb. 12 while she stood in the cul-de-sac in front of her northwest valley home. She died two days later.
Both men are being held at the Clark County Detention Center without bail, awaiting a trial set for the end of May.
Nowsch's lawyers said they want a jury to hear the murder case before they move forward on the battery charge.
The shootout was initially attributed to "road rage," but a prosecutor said the deadly chain of events started when Meyers saw Andrews' car and mistakenly thought it was one that had bumped her car earlier that night.
Nowsch told police he was in a park across the street from Johnson Junior High School when he noticed a green car that seemed to be following him. He thought the car was carrying people who had threatened him and his family.
Nowsch called friends for help, according to police, then climbed into the Audi.
Meyers, who thought the driver of the Audi had bumped into her car earlier in the night, was in a green Buick Park Avenue with her son, Brandon Meyers. She approached from behind and followed as Andrews drove away, prosecutor David Stanton said.
Nowsch, 19, was in the passenger seat of Andrews' car with a Ruger .45-caliber handgun. He fired at least five shots and the Buick before the Meyers drove away, authorities said. Andrews and Nowsch then gave chase.
Meyers ultimately stopped her car outside her home, where she was caught in a hail of gunfire. Brandon Meyers returned fire with his own pistol but hit no one.
Contact reporter David Ferrara at dferrara@reviewjournal.com or 702-380-1039. Find him on Twitter: @randompoker