Ex-prosecutor's Swiss travel plans thwarted over extradition worries
December 21, 2014 - 8:15 pm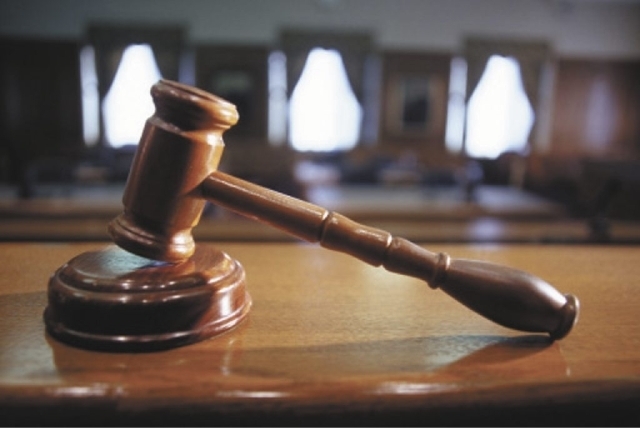 Former Nevada U.S. Attorney Lawrence Semenza II has lost a bid to spend three weeks in Switzerland with his family before his Jan. 14 sentencing on misdemeanor tax charges.
U.S. District Judge James Mahan denied a travel motion by Semenza's lawyer Dec. 15 after prosecutors said they feared Semenza, who is expected to receive prison time, might not come back to the United States for his sentencing and the government would have a difficult time extraditing him.
Semenza served as U.S. attorney from 1975 to 1977 following his appointment by President Gerald Ford. He was 32 at the time and considered the youngest U.S. attorney in the country.
After his days as a prosecutor, Semenza went on to have a long and successful career as a defense lawyer, often sparring hard in court with the government.
In his motion, Semenza's lawyer, Mark Bailus, said Semenza wanted to spend time in Zurich from Dec. 18 through Jan. 7, and federal probation officials were willing to return his passport for the trip. Semenza's release while waiting to be sentenced included conditions he surrender the passport and restrict his travel to the United States.
Bailus said Semenza was prepared to provide probation officials with a copy of his "complete itinerary" and the address where he would be staying in Zurich.
That didn't satisfy prosecutors.
In a written response, Assistant U.S. Attorney Nicholas Dickinson said he would not have agreed to delay Semenza's sentencing until Jan. 14 had he known the former prosecutor was looking to travel outside the country.
At the end of November, Dickinson wrote, both sides agreed that stated Bailus needed more time to prepare for the sentencing. Semenza was originally set to appear before Mahan on Dec. 3.
Dickinson pointed out what lies ahead for Semenza.
"Defendant is well aware that the government will seek a prison sentence in this case and that Probation has recommended a prison sentence," Dickinson said. "In addition, defendant's conviction could adversely affect his law practice."
Dickinson also said Semenza has family in Switzerland, and the government believes his wife is a Swiss citizen.
"Thus the government is concerned that defendant might not return to the United States," Dickinson wrote. "If the defendant did not return to the United States, the government does not believe it could successfully extradite the defendant from Switzerland based on criminal tax offenses."
Semenza pleaded guilty in August to three misdemeanor charges of failing to file personal and corporate income tax returns from 2006 to 2010.
According to his plea agreement, Semenza operated his law practice in Las Vegas as a corporation. For the years 2006 through 2010, he had personal taxable income of about $655,000, and the corporation had taxable income of about $345,000.
Semenza acknowledged that he did not file individual or corporate income tax returns for those years and failed to pay roughly $290,000 in taxes.
As part of his deal with the government, he agreed to pay the IRS the $290,000 in restitution and cooperate fully with its civil examination of his tax liabilities.
Contact Jeff German at jgerman@reviewjournal.com or 702-380-8135. Follow @JGermanRJ on Twitter