Families mourn 2 men killed in DUI-related crash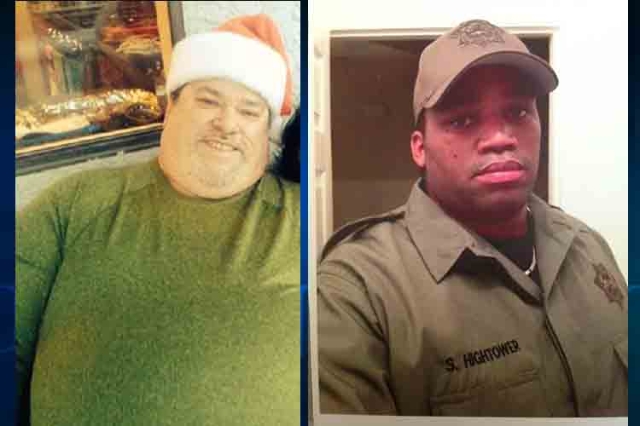 A Nevada corrections officer known as a prankster at work and an alarm company manager who had just spent the day with his daughter were killed when a driver state troopers said was impaired ran a red light Sunday night.
The five-vehicle crash killed North Las Vegas residents Sharrod Elmer Hightower Jr., 34, a senior corrections officer, and John Kirk Rodda, 52, the Nevada Highway Patrol said.
Arian Galindo, 26, was booked into the Clark County Detention Center. He faces two counts of DUI, one count of not obeying traffic signals and one count of not wearing a seat belt. He was hospitalized with injuries not deemed life-threatening.
Rodda and Hightower both had fiancees.
Hightower, who worked at Southern Desert Correctional Center in Indian Springs, was described by his mother, Marilyn Calhoun, as a man who had "found his niche" in a "perfect career" that was a natural fit since many members of his family also work in corrections in California.
He had just been accepted to work in a corrections center in Bakersfield, Calif. Friday would have been his last day at Southern Desert, prison Warden Brian Williams said.
Working in California would have brought Hightower closer to family. "We were all looking forward to his transition," said his mother, who works at a California corrections center.
"He's going to be missed," Williams said, recalling Hightower's humor and willingness to help his colleagues.
Rodda was a "teenager trapped in a man's body," daughter Melissa Bell, 26, said. He liked paint ball and riding all-terrain vehicles. He was a caring father and Bell recently moved to Las Vegas, along with her husband and toddler, to be with him. Bell and Rodda would speak on the phone multiple times a day.
Hightower and Rodda were heading home shortly before 9 p.m. Sunday when Galindo ran a red light at the Lamb Boulevard and Interstate 15 intersection, causing the crash. Hightower was driving home from work. Rodda was returning home after dropping off Bell.
Prison employees held a fundraiser for Hightower on Friday, Williams said. Rodda's family set up a fundraiser online at: www.youcaring.com/tami-bravo-392212.
Contact Ricardo Torres at rtorres@reviewjournal.com and 702-383-0381. Find him on Twitter: @rickytwrites.