FBI uncovers alleged plot to cripple ex-federal prosecutor
February 22, 2016 - 4:52 pm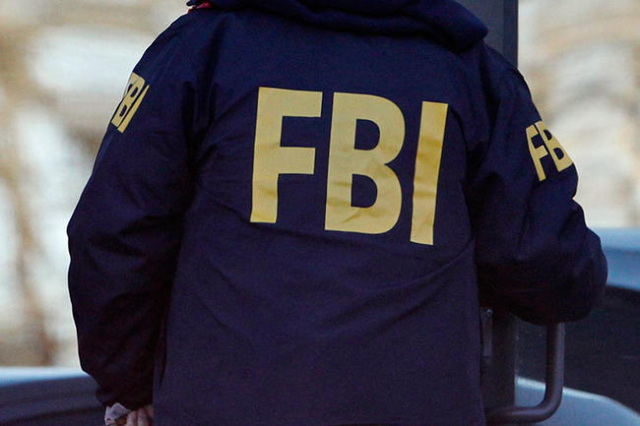 A former Las Vegas businessman under investigation for money laundering reportedly told undercover FBI agents he wanted to take revenge on an ex-federal prosecutor by having him beaten and "put in a wheelchair" or by cutting off his hand.
The plot to harm Las Vegas attorney Paul Padda surfaced last year during an undercover investigation of businessman Emilie Bouari, who was being sued for defamation by Padda because of comments made about the former prosecutor on a consumer review website.
Agents posing as crime syndicate members involved in drug trafficking and prostitution had approached Bouari, 45, in relation to a money-laundering scheme, accord to federal court papers.
Bouari, who has run weight loss clinics in Las Vegas and elsewhere, told the agents he wanted Padda hurt to discourage him from pursuing the defamation suit, the government alleges. He also told the agents he knew people in Lebanon who could come to Las Vegas and cut off Padda's hand.
FBI agents informed Padda of the threat last year and gave him protection, according to prosecutors.
The alleged plot never came to fruition. Bouari was arrested earlier this month after he and three others, including his younger brother, Ghassan Bouari Houbous, 34, and fiancee Kimberly Ann Milko, 46, were indicted by a federal grand jury on conspiracy and money laundering charges. Bouari and his brother are being held without bail. Milko was released on her own recognizance with restrictions.
The defendants conducted a dozen money laundering transactions with the undercover FBI agents totaling nearly $590,000 between May 2014 and August 2015, according to the indictment. They allegedly accepted cash from the agents and then wrote back checks from bank accounts they controlled. Prosecutors say evidence includes more than 60 secret recordings.
The threat against Padda, an attorney in private practice since 2011, was unrelated to the 18-month money laundering investigation.
Padda mainly handled organized crime cases in his six years with the Nevada U.S. attorney's office.
"I am very appreciative of the efforts of the FBI, it's senior management and Special Agent Chuck Ro, who worked tirelessly to ensure the safety of myself and others," Padda said Monday. "Agent Ro is a consummate professional who cares about our community and ensuring victims are protected."
Padda had filed a defamation suit in Clark County District Court against Bouari and Milko last March, alleging they made false statements about his personal and professional life on the Internet website, The Ripoff Report. Bouari has made derogatory web comments about a half-dozen other lawyers, the suit alleges.
One of those lawyers, Chris Rasmussen, filed a complaint in July against Bouari in Las Vegas Justice Court over defamatory remarks allegedly made against him. Rasmussen accused Bouari in the complaint of being a "con man" who tricks people into investing in his clinics.
Assistant U.S. Attorney Kimberly Frayn, disclosed the threat against Padda in court Friday while asking U.S. Magistrate Judge Peggy Leen to deny Bouari pre-trial release.
Frayn also alleged that Bouari told undercover agents he had people coming from Dubai to have sex with 16-year-old prostitutes.
Bouari bragged that he knew everything about Padda, his family and his law partners, and he suggested several places where Padda could be attacked to "teach him a lesson," Frayn said. He also told agents he wanted "broken bones," Frayn said.
He suggested infiltrating Padda's law office, catching him at his mother's house or surprising him on his way to his car, Frayn alleged.
Prosecutors intend to charge Bouari in the scheme in a new indictment, Frayn said.
Defense lawyer Brian Smith downplayed the threat in court Friday, saying Bouari, who now lives in Florida, was not a violent man and had no intention of harming Padda.
Comparing Frayn's allegations to "something out of a James Bond movie," Smith told Leen that a shady FBI informant kept pressing Bouari for $1,500 to harm Padda, but Bouari didn't take the bait.
Leen ordered Bouari's continued detention.
Bouari and his co-defendants all have pleaded not guilty to the money laundering charges.
Contact reporter Jeff German at jgerman@reviewjournal.com or 702-380-8135. Find him on Twitter: @JGermanRJ