Following deadly crash, union says its bus drivers are routinely exhausted
January 14, 2016 - 3:34 pm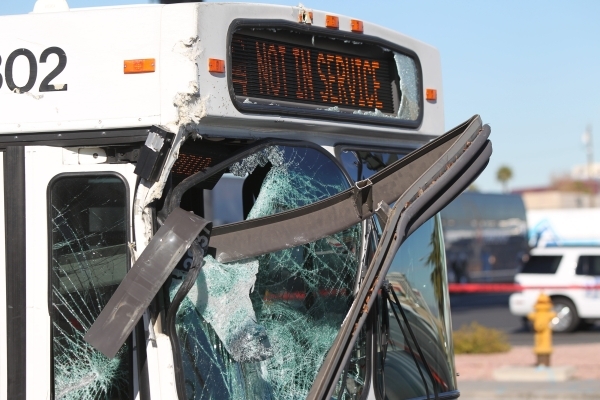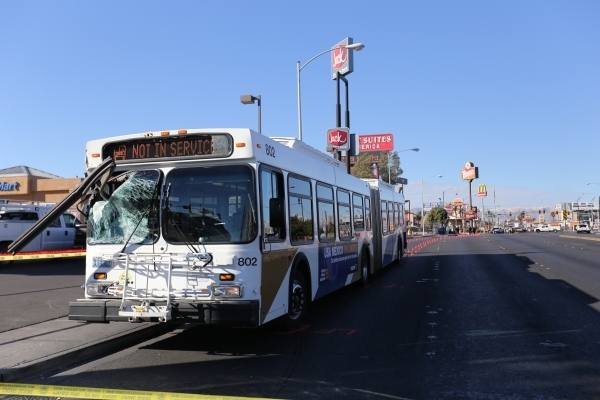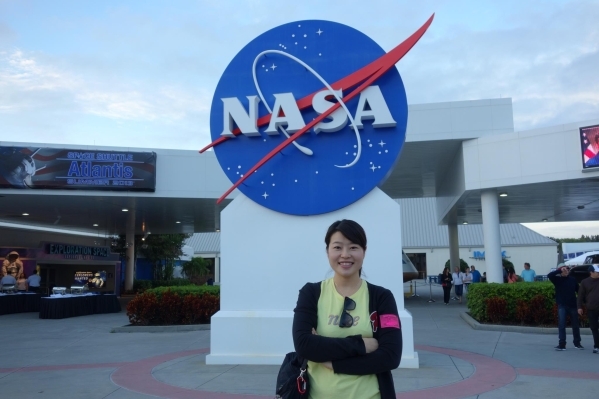 At the first Regional Transportation Commission meeting since a tourist was fatally struck by a public bus Saturday, the Amalgamated Transit Union told members of the Clark County Commission that drivers with Keolis Transit America are routinely exhausted.
South Korean visitor Jooyoung Do, who was in town for the Consumer Electronics Show, was struck and killed by an RTC bus driver whom a witness has said fell asleep behind the wheel.
Mikki Easley, vice president of the local ATU chapter, responded to questions from Las Vegas Mayor Carolyn Goodman and County Commissioner Chris Giunchigliani about whether Keolis drivers were allowed to have a second job and whether there was enough time to rest between shifts.
"There are some problems where drivers are not getting rest," Easley said during public comment. "The drivers don't really have a chance to really get the rest that they need. People think that driving a bus is, you're just sitting there. No, it's mentally challenging."
Easley said it's common for a driver to have an 11- or 12-hour route and Keolis deducts the time spent at a layover, generally about 20 minutes at the end of a line or at a bus station, to make it so that the driver doesn't exceed the maximum 10 hours of driving time allowed under federal law. Drivers who don't get a break at these layovers are often forced to "turn and burn," she said.
And even drivers who are cut nine hours before their next shift might not be getting enough rest, because riding the bus to and from work can take hours each way, she said.
"There's a nine-hour rule between the time a driver gets off and has to be back at work," Easley said. "Maybe there's three hours of sleep, four hours of sleep."
She said drivers are forced to work on their days off, even if they don't want to work the overtime, and many drivers are afraid to tell their bosses when they're tired because they're afraid of being disciplined.
The incident, as RTC General Manager Tina Quigley called it, was not specifically on the agenda for the meeting in the County Commission chambers, but questions about Do's death loomed as Quigley presented an update on bus shelter renovations throughout the valley and as the RTC presented findings from a traffic safety study.
Do was walking east on Tropicana Avenue and had just passed Polaris Avenue when the bus driven by Jamal Nichols veered off the road and onto the sidewalk "for unknown reasons," Las Vegas police said. The bus plowed through a bus shelter and hit Do.
The impact forced the shelter up and into the bus's right windshield, impaling the glass next to Nichols. Below the pierced portion of windshield, a large spiderweb crack marked the spot where the bus slammed into Do's back. She died on the scene.
The bus shelter, which averages 214 riders per day, was destroyed, the RTC said at the meeting.
Scott Lansing, general manager of Keolis, the company that contracts bus drivers for RTC in the southern valley, told the commission he didn't want to speculate on what caused the crash that killed Do.
"First and foremost, the incident on Saturday morning was a tragic accident, a very tragic accident," Lansing told the commission during public comment. "Our heartfelt sympathies are with the family and friends of Ms. Do, our operator, and anyone else and everyone else affected by this tragic accident."
"From the start we have been fully cooperative with Metro investigators to provide all information and resources to identify the cause of the accident. We also have been keeping RTC staff informed throughout the investigative process. Our entire team has been emotionally impacted by the accident," he said.
Lansing also said malfunction has been ruled out, as the vehicle was fully cleared by inspectors after the incident.
All of his drivers follow federal guidelines about how long driving shifts can be and how much time to rest drivers must have between shifts, he told the Review-Journal after the meeting.
Lansing said he had seen surveillance footage from the bus, but refused to comment further other than saying that Keolis is cooperating fully with Metro's investigation. The video is from at least one camera on the bus.
"It's going to be up to Metro to make the determination," he said.
Driving a bus can be stressful, he said of Easley's comments.
"We encourage our drivers to report to us if they're having trouble in that area (fatigue)," he said. "We teach our drivers to be self-aware."
County Commissioner Larry Brown said the commissioners have received a lot of correspondence from their constituents expressing concern for those involved. He said Metro was nearly done with its investigation. He added that the commission will address the issue publicly when they get the results.
Results of blood-alcohol and toxicology tests to determine whether the driver was under the influence are being conducted, said Metro spokeswoman Laura Meltzer, who added that Nichols didn't appear to be impaired right after the incident.
Contact Wesley Juhl at wjuhl@reviewjournal.com and 702-383-0391. Find him on Twitter: @WesJuhl