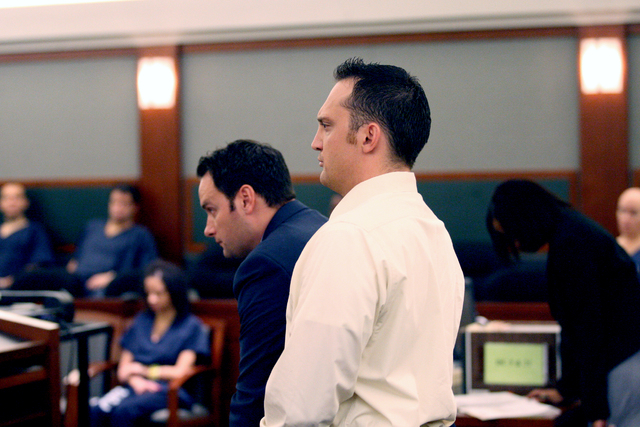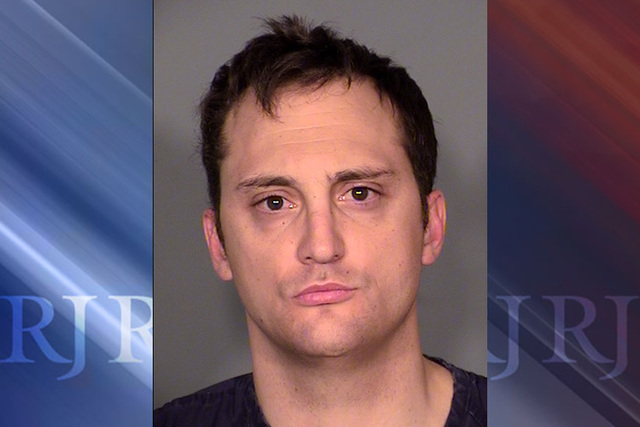 A former Henderson police officer accused of driving the wrong way on U.S. Highway 95 while off duty in October was sentenced to up to four years probation Wednesday.
Prosecutors said Joseph Lawrance, 31, led Nevada Highway Patrol troopers on a chase after he was reported driving the wrong way on U.S. 95 near Durango Drive. As troopers pursued Lawrance, he ran a red light and drove the wrong way on other streets.
Results of a blood test revealed Lawrance's blood-alcohol level was 0.185 percent, more than twice the legal limit to drive, prosecutor Brian Rutledge said.
Lawrance, who was ordered released on his own recognizance in November, pleaded no contest to DUI and pleaded guilty to a charge of failure to stop upon the signal of an officer.
Lawrance, who was fired from the Henderson department that same month, said Wednesday that he wanted to pursue a master's degree in social work or law and "help others through their hard times after I get through mine."
He said he was honorably discharged as a Marine Corps sergeant after two tours in Iraq. He worked as a sergeant for the College of Southern Nevada police before joining the Henderson police department in 2012, according to public employee payroll records.
Along with a sentence of 12 to 30 months, which District Judge Carolyn Ellsworth suspended for up to four years, Lawrance must submit random drug and alcohol tests.
His lawyer, Josh Thomsheck, said Lawrance would undergo "extremely intensive" substance abuse counseling for at least a year and could be discharged from probation early.