Gambler gets probation in Palms betting scheme
September 29, 2014 - 11:30 am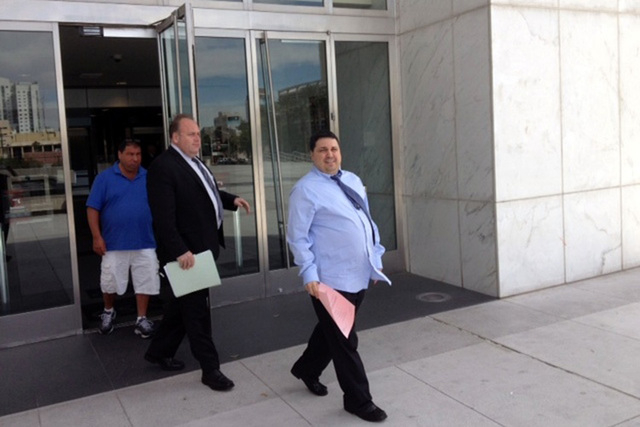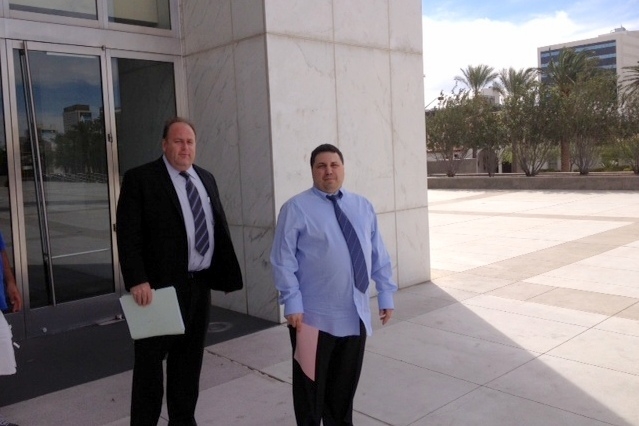 A New Jersey gambler who pleaded guilty in a scheme that defrauded the Palms resort of $800,000 was sentenced Monday to three years of probation.
Charles Pecchio was ordered to spend 10 months of that time on electronically monitored home confinement.
U.S. District Judge Jennifer Dorsey also ordered Pecchio, who pleaded guilty in April to one count of conspiracy to commit wire fraud, to pay $59,606 in restitution to the Palms.
"Mr. Pecchio was minimally involved in the much larger scheme to defraud the Palms casino," his lawyer Chris Rasmussen said afterward. "That's why he got a lighter sentence. This allows him to continue his career as a professional horse handicapper."
Three former Palms race and sports book employees, including supervisor Michael Albanese, have also pleaded guilty in the conspiracy to rig wagers on horse races at the Palms between 2006 and 2007.
Albanese, who pleaded guilty to one count of conspiracy to commit wire fraud, was sentenced in July to 366 days in federal prison and ordered to share with other defendants in the payment of $232,231 in restitution.
Former Palms ticket writer Kassie Baker was sentenced in May to three years of probation, and another former supervisor, Matthew Kidle, is waiting to be sentenced.
The Palms investigation, conducted by federal homeland security and state gaming agents, was an offshoot of an investigation into a massive illegal gambling operation run by two brothers, Michael and Jeffrey Jelinsky.
The brothers, who were accused of accepting millions of dollars in illegal bets coast to coast, pleaded guilty in 2009 and served federal prison time. The Palms cooperated in both investigations.
All three former Palms employees were accused of using their positions to accept invalid quinella wagers on horse races from the Jelinskys, Pecchio and others. Winning bets were paid out, and losing bets were refunded.
Contact Jeff German at jgerman@reviewjournal.com or 702-380-8135. Find him on Twitter: @JGermanRJ.