Henderson Marine, sky diver David Holmes dies
October 17, 2014 - 4:44 pm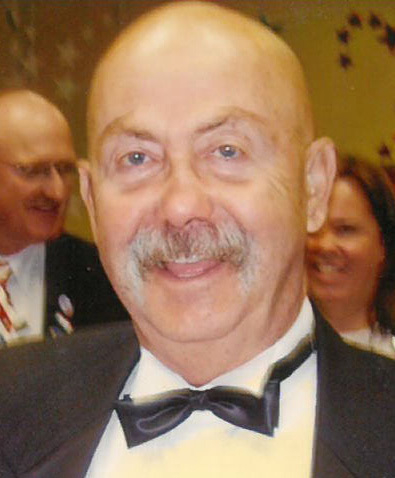 When family and friends gather Saturday for David Holmes' memorial service they will remember him for the things he loved and his patriotic service to his country, his wife, Barbara Holmes, said Friday.
"He loved his daughter, Sky. He loved leading Marines. And he loved sky diving," she said.
For her, the trait that she will remember most about him was "his smile, his sense of humor, his big beautiful smile."
"He liked people and enjoyed teaching and really enjoyed life," she said. "He was ticked off when he didn't get to go to Iraq when he retired in 2003. He wanted a waiver so he could go. But he did go to Desert Shield and Desert Storm."
Retired Marine Chief Warrant Officer-5 David L. Holmes died at his Henderson home Oct. 8 after a long bout with Lewy Body Disease, a common cause of dementia. He was 71.
Their beloved daughter and only child, Susan Ann Sky Holmes, died of Gaucher's Disease in 2000.
David Holmes' accomplishments spanned many diverse fronts.
A one-time world leader in sky diving with thousands of jumps under his belt, he was sometimes called away from his Marine duties to coach the Army's elite Golden Knights parachute team and the Air Force Academy's counterpart, the Wings of Blue.
He also was a professor emeritus who taught at UNLV's College of Hotel Administration for three decades, and he specialized in teaching high-risk sports such as rock climbing and sky diving.
But when new acquaintances would ask him what he did, he would always say, "I'm a Marine."
"He was more proud, in my mind, of being a Marine than having a doctorate and teaching at UNLV," Barbara Holmes said.
The couple had lived in the Las Vegas Valley since 1976, but when they moved to Henderson in 1997 "he was excited because he wanted to be on the (Henderson Parks and Recreation) advisory board, and he served on it until he passed away," she said.
A public memorial service for him will begin 5 p.m. Saturday at Palm Mortuary, 800 S. Boulder Highway in Henderson.
The family prefers donations in his memory to the UNLV Foundation for the Holmes Memorial Scholarship, Box 451006, 4505 S. Maryland Parkway, Las Vegas, NV 89154-1006, or to the Shriners Hospitals for Children, c/o Zelzah Shriners, 2313 S. Eastern Ave., Las Vegas, NV 89104.
Contact Keith Rogers at krogers@reviewjournal.com or 702-383-0308. Find him on Twitter: @KeithRogers2.