High school girls get inside scoop on how to make it in construction industry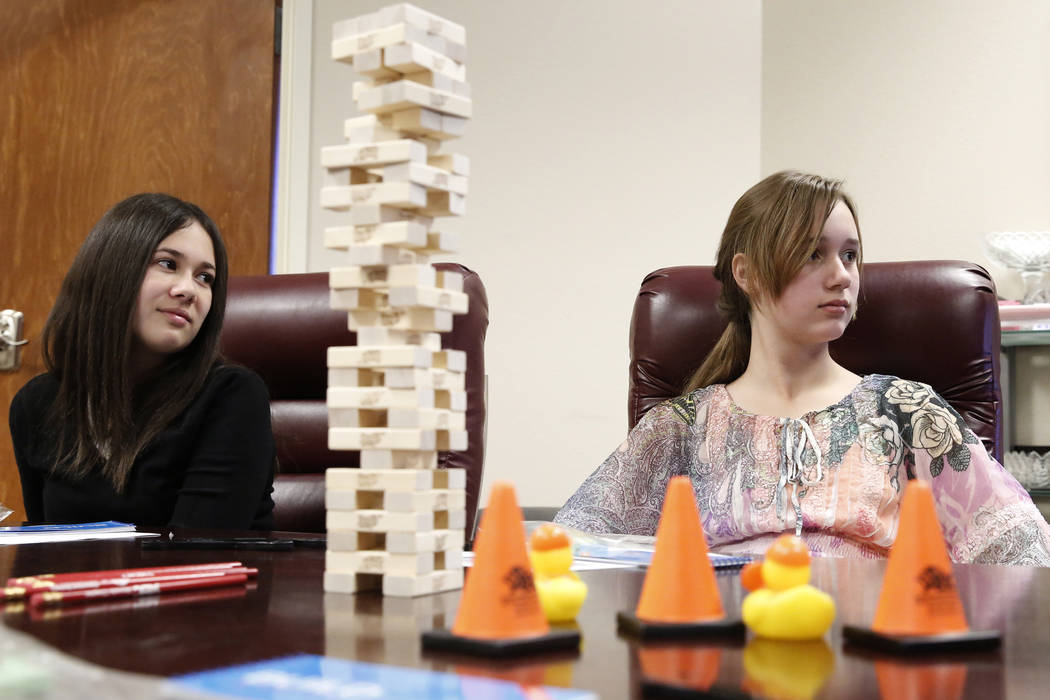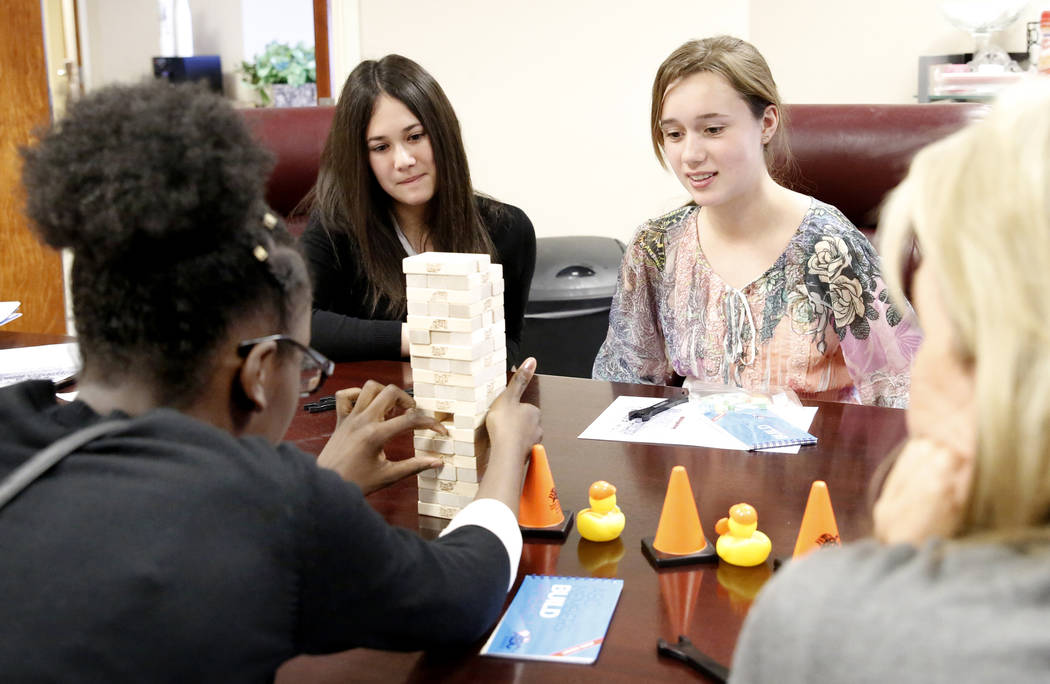 About 30 high school girls got to trade in their textbooks Thursday for a firsthand look at what it takes to cut it in the construction industry.
The National Association of Women in Construction invited the students to construction offices around Las Vegas as part of National Women in Construction Week. The meetings connected the girls interested in the field with accomplished women in the industry.
The shadowing was also part of the Clark County School District and Las Vegas Global Economic Alliance's FutuReady Initiative, which connects the district's magnet schools and career and technical academies with local industry.
"It gives us an opportunity to experience what it's like in the actual world," said Miriam Thomas, a 14-year-old freshman at Southwest Career and Technical Academy, where her studies focus on interior design.
Thomas was one of four students who joined Tanya Burtis, business development manager at the local Associated Builders and Contractors chapter, to learn about breaking into a male-dominated field. Burtis, who also serves on the board of directors for the National Association of Women in Construction, said such meetings also open the door to connecting girls with internships.
Burtis led the students on a tour of ABC's building, but they also spent time around a large wooden conference table sharing experiences and playing Jenga.
Joanna Briones, a 16-year-old sophomore at East Technical and Career Academy, said she is already familiar with being part of a small minority of women in construction. There are only four girls in her class, she said.
"It gives you reassurance knowing that you can actually go into that field and that you will make it," she said.
The students hung on Virginia Toalepai's every word. The CEO of the local job site safety company World Wide Safety gave an account of starting her own business from scratch. Toalepai stressed the importance of women asserting themselves and demanding respect in the field.
"You can be the prettiest one in boots," she told them.
Toalepai wore a pink shirt under her bright-orange safety vest. Atop her head was a pair of bright-pink sunglasses. Tears rolled down her cheeks and she choked up as she told the students to never give up.
"If you really, really love what you want to do, go after it," she said. "It doesn't matter what it takes."
Contact Blake Apgar at bapgar@reviewjournal.com or 702-387-5298. Follow @blakeapgar on Twitter.