Homicide numbers climb to highest level in Las Vegas since 2006
January 2, 2016 - 7:15 pm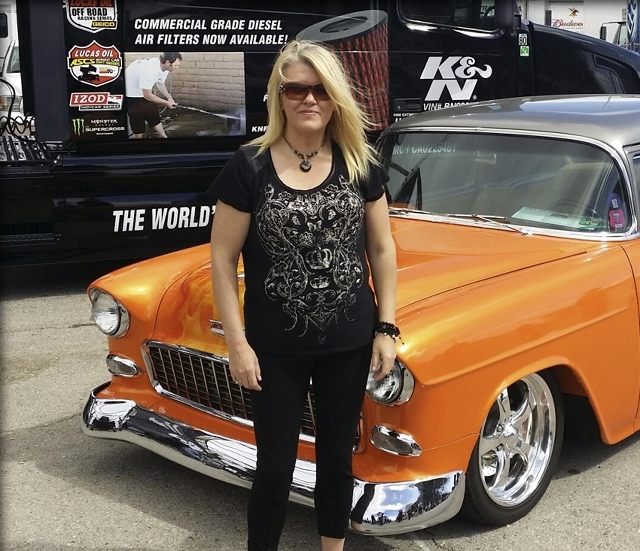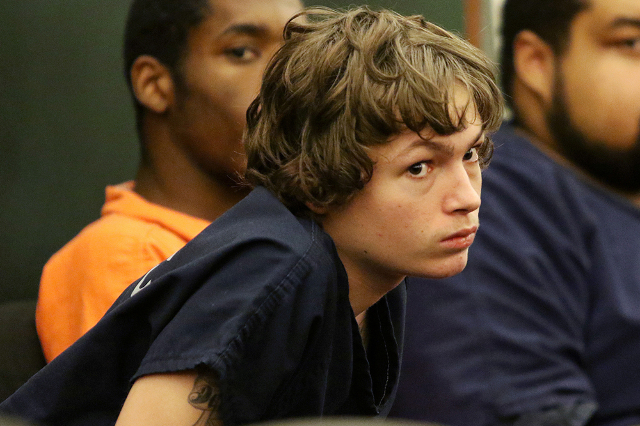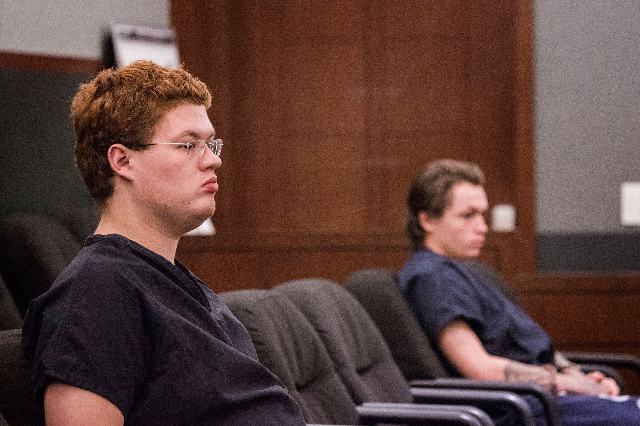 Las Vegas homicide detectives were constantly working on cases in 2015.
That's because last year's total homicide count within Metro's jurisdiction was 136 — eight more than 2014 and the highest since 2006.
"There is not just one cause that we can point to," said Lt. Dan McGrath, who oversees homicide investigations. "From what I have seen there seems to be a nexus to narcotics and prostitution as a factor in the homicides."
He said some of those who were killed last year were involved in criminal behavior, but added that domestic violence — another factor — "continues to be an issue and challenge."
"The domestic-violence-related homicide investigations are tragic," he said. "It is hard to understand how a person can get to that point and commit murder on a loved one or family member."
Throughout the entirety of Clark County there were about 180 homicides. The count as of Dec. 29 was 177, but because there are a handful of cases still pending, that total could fluctuate in the next few weeks.
Last year's total was 179, the coroner's office said.
Henderson saw four homicides. North Las Vegas saw 16 and numbers for Mesquite or rural areas of Clark County were not immediately available.
None of those totals include fatal officer-involved shootings: North Las Vegas saw two, Boulder City saw one and Metro saw 11 — the last of which was on the last day of the year.
Of the total cases Metro had on the table in 2015, Lt. McGrath said the closure rate was about 80 percent. That means that for 108 of Las Vegas police's 136 cases, each ended in either a suspect arrested, a suspect dead after a murder-suicide situation, or a case of self-defense.
"There are several cases that we are actively working but have not reached the level for prosecution," he said.
Notable cases include the fatal shooting of Tammy Meyers, whose death was initially reported as a response to a road rage incident, but was later determined to have happened after a shootout in front of her home. Erich Nowsch, 19 at the time, was arrested for her murder.
As of July, when Lt. McGrath moved to homicide after overseeing the sexual assault section, he said a few cases stood out to him, including the recent Las Vegas Strip crash.
"We may never know why she ran her vehicle into that crowd of people," he said. "National news and not good for Las Vegas."
He also recounted the death of 8-year-old Lex Donoso. He was shot in October after his neighbor, Joe Frankulin, 47, shot and killed his mother, Jennifer Bagley, 39, at her front door, then took the boy to his home two doors down and killed him, then himself, just as officers arrived to the scene.
"That crime scene and case still bothers me," he said. "Anytime there are innocent children murdered, that gets to the most seasoned investigators."
The total count for homicides this year reflects Metro's average totals in the early 2000s, the highest of which was 2006 with 157. But McGrath was careful not to make general comparisons.
"Whenever I talk about a tragic life-changing event like a sexual assault or a homicide, I will do everything I can to stay away from talking about numbers," he said. "Each investigation represents a person, a family and too often a violent event. While I understand the importance of measuring numbers to gauge success or failures, it is also important to remember the victims."
Contact Rachel Crosby at rcrosby@reviewjournal.com or 702-387-5290. Find her on Twitter: @rachelacrosby.
HOMICIDE NUMBERS
2015: 136
2014: 128
2013: 105
2012: 84
2011: 86
2010: 116
2009: 121
2008: 135
2007: 123
2006: 157
2005: 137
2004: 147
2003: 145
2001: 138
2000: 138
Source: Metro