In deciding on death, jurors won't hear all of Ammar Harris' criminal history
October 27, 2015 - 5:47 pm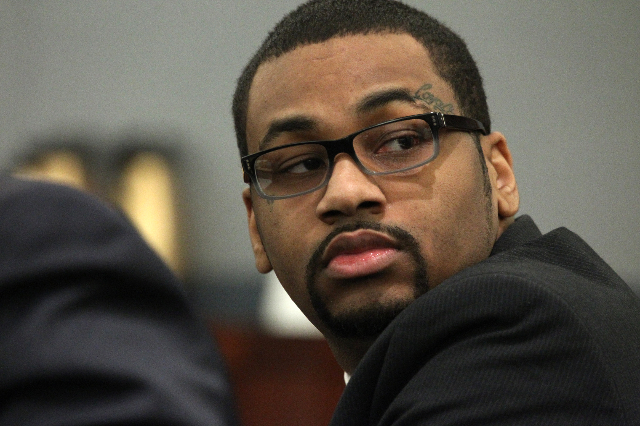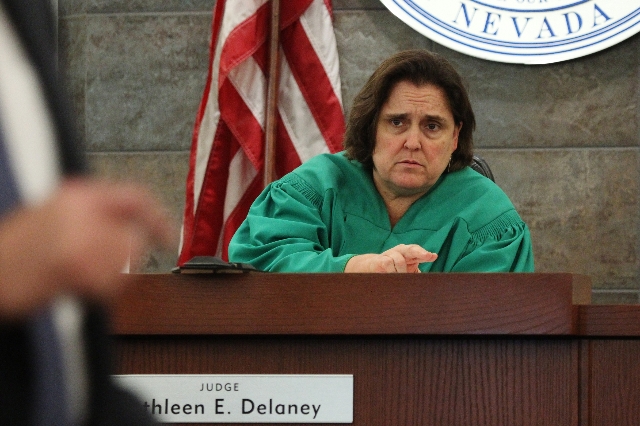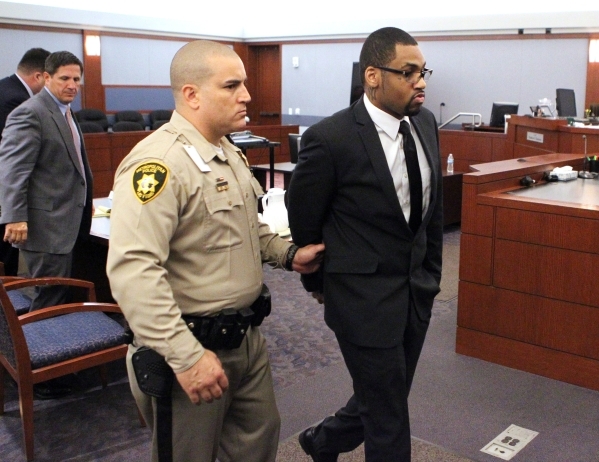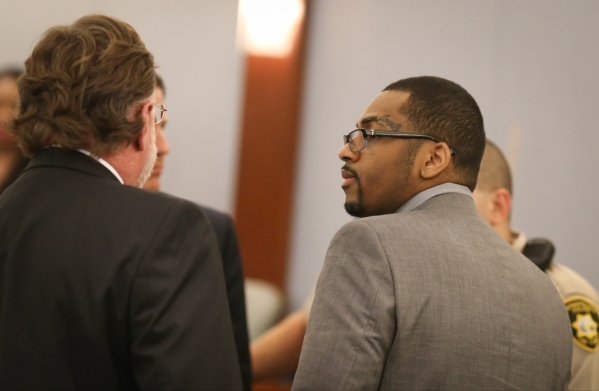 In seeking the death penalty against Ammar Harris next week, prosecutors are expected to dredge into his criminal past, including the fact that he has been a pimp "most of his adult life."
The same jury that took less than 30 minutes on Monday to convict Harris on 11 counts, three of which were first-degree murder, will decide whether he should be executed.
That decision comes after what's known in Nevada as a penalty phase, something like a second trial in which prosecutors dig up a defendant's criminal history. Defense attorneys research his entire life, from the circumstances of his birth to the moments of his arrest.
Prosecutor's said Harris pulled alongside Kenny "Clutch" Cherry Jr.'s Maserati on the Strip and fired a bullet that plowed through Cherry's chest. The Maserati slammed into a taxi, causing an explosion that killed driver Michael Boldon and his passenger, Sandra Sutton-Wasmund. A passenger in Clutch's Maserati suffered a minor gunshot wound and survived.
Lawyer Robert Langford said he planned to talk about Harris' childhood, psychological issues and educational issues, but declined to go into detail.
Legally, Harris could receive the death penalty for each of the three people he killed.
Prosecutors said Harris regularly abused girlfriends, tried to escape from jail, bribed corrections officers and plotted killing witnesses.
But prosecutors recently agreed they would not discuss Harris' 2013 conviction on sexual assault and robbery charges, for which he was sentenced to 15 years to life in prison.
That wasn't always the situation. Five days after his conviction, prosecutors amended court filings so the conviction could be used against Harris in death penalty proceedings.
Last month, prosecutors filed a notice of 31 aggravating factors, including the 11 counts tied to the February 2013 shooting.
Harris's rape conviction was appealed to the Nevada Supreme Court and the verdict could be reversed.
Langford argued with the state's high court that District Judge Kathleen Delaney, who oversaw all Clark County criminal cases against Harris, did not properly evaluate whether he could represent himself in trial for the rape allegations.
Harris told the judge his relationship with his lawyers had "dissolved and was irreparable," Langford wrote in an appeal. Harris thought he was in the best position to present his defense.
Prosecutors were not present when Delaney questioned Harris about whether he understood that he had a right to be represented by a lawyer. The judge "commented on several occasions how intelligent and well-spoken" Harris was, Langford wrote. But Delaney ultimately decided that he "lacked the skills necessary to represent himself."
Prosecutors first announced in May 2013 that they would seek capital punishment against Harris, saying in part that the murder was committed by someone who had been convicted of a felony "involving the use or threat of violence," referring to the allegations in the shooting. Four months later, they used the same language in reference to the rape conviction.
When asked about why it would not be revealed to the jury in the death penalty case, Clark County District Attorney Steve Wolfson declined to comment.
While prosecutors are not expected to discuss Harris' most serious prior crime, they plan to tell jurors about his other troubles with the law.
In 2004, at age 18, Harris was convicted of possession of a stolen gun in South Carolina. Four months into his probation on that case, he was facing another felony for selling marijuana. He would later plead guilty to a misdemeanor.
Harris was first arrested on the sexual assault charges in 2010, but prosecutors said he was "accidentally let out of jail" and fled to California, where he lived as a fugitive until 2013.
But jurors will hear about other allegations of abuse against women.
Harris attacked Courtney Harper, a woman he dated in 2010, on at least three occasions, prosecutors said. She was ironing his shirt and he told her he loved her. When she refused to return the gesture, he held a hot iron to her face. Later, he loaded a live round into a revolver, placed the gun against her head and pulled the trigger. On another occasion, he punched her in the eye after she told him he was too drunk to drive.
Prosecutors said he also attacked Yenesis Alfonso at least 100 times. She was inside the Range Rover with Harris when he fired five shots on the Strip. He threatened her family, broke her ribs and twisted one of her knees, causing it to "pop out." He shoved her into a dresser and held a hot iron over her head.
"He repeatedly dropped the iron, only to catch it before it came into contact with her face," prosecutor Pamela Weckerly wrote. "The iron was on and the witness could feel the heat radiating."
At the time of Harris' sentencing in the sexual assault case, prosecutor Lisa Luzaich told Delaney: "There is nobody who can say he's a productive member of society."
While serving his sentence for the sexual assaults and robbery, Harris pleaded guilty to bribing a corrections officer. Authorities said Harris paid money to get alcohol, cellphones and other contraband behind bars.
Weckerly wrote that Harris made phone calls while incarcerated that "demonstrate his character and attitudes toward violence and the criminal justice system." He talked of a "forcible" escape from custody, had conversations about executing witnesses and made references to prostitution. He solicited women "for the sole purpose of earning money for Ammar Harris."
Prosecutors also plan to present testimony, photos and video from the family of the Strip shooting victims.
"People like him will not be tolerated in this city," said Boldon's brother, Tehran Boldon. "He's done. His career is over. His pimp days are over. … No more Ammar Harris. That's it. It's a wrap."
Contact David Ferrara at dferrara@reviewjournal.com or 702-380-1039. Find him on Twitter: @randompoker