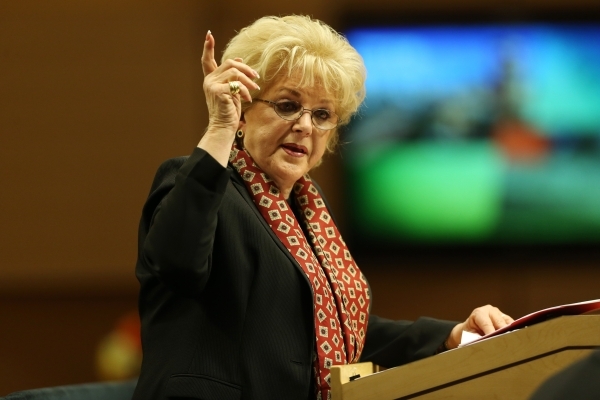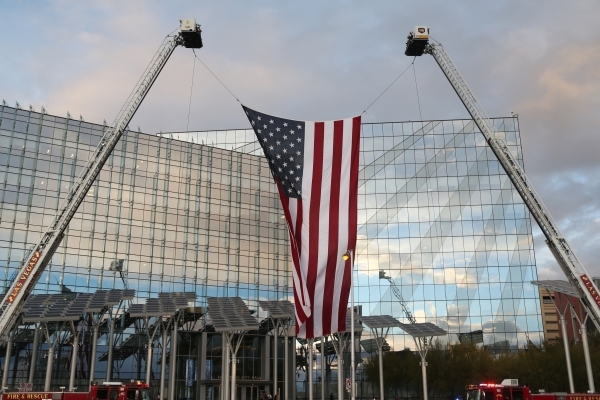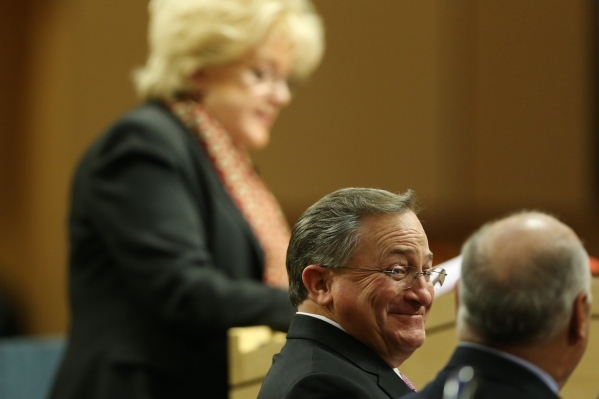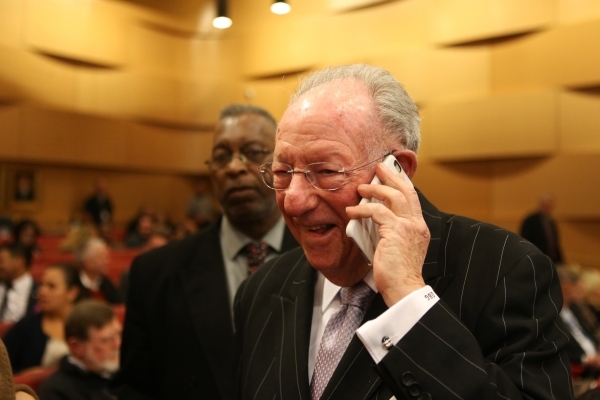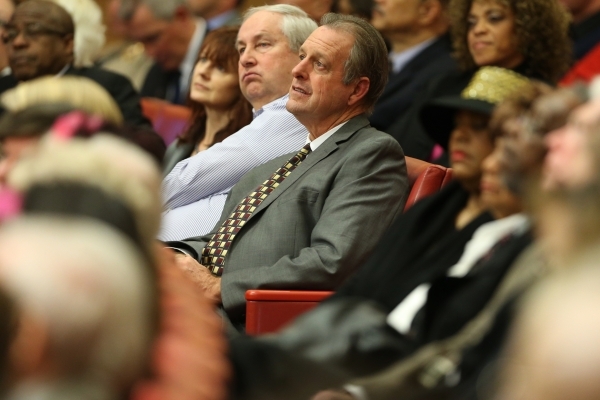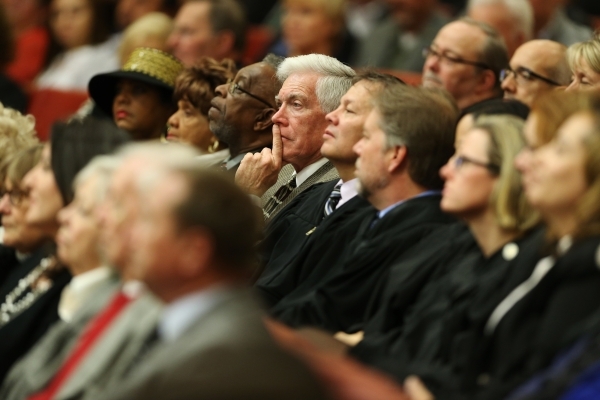 Last year was very much a ho-hum year for the city of Las Vegas.
"It wasn't the greatest year," Las Vegas Mayor Carolyn Goodman said at City Hall during her fifth State of the City address Thursday. "But it was a good year."
Without a stadium to vie for or a new project to promote as in past years, Goodman focused a good chunk of her speech on the economic growth seen throughout the city over the past 12 months.
Chief among those accomplishments, Goodman said, was the 25 percent growth seen by downtown Las Vegas casinos. That growth was tops in the state, she added.
"We have been rebounding," Goodman said. "We have come out of the devastating recession."
But it wasn't just the casinos that saw the growth.
Goodman said 50 new projects were finished in 2015, bringing with them nearly 2,000 construction jobs and more than 2,100 permanent jobs. Those projects, she said, combined for a total value of about $305 million.
The continued success of the Downtown Project was a big help, too.
"Businesses continue to come to us," Goodman said, tossing out examples such as Eclipse Theaters, a new luxury cinema coming to downtown Las Vegas, and the newly opened Flippin' Good Burgers and Shakes at 505 E. Fremont St.
"The momentum is showing no sign of slowing, and I guarantee you we're going to continue to stoke that engine."
Goodman said she hopes Vegas Edge, the city's new business recruiting program launching this year, will drive that momentum.
The goal for all of this? To make Las Vegas a "world-class city," Goodman said.
But the mayor knows this won't happen overnight, or in a single year.
"We're surely not there yet," Goodman said. "But we're on our way."
Contact reporter Colton Lochhead at clochhead@reviewjournal.com or 702-383-4638. Find him on Twitter: @ColtonLochhead.