Knowledge of land prices, timing help Molasky succeed
December 6, 2011 - 2:00 am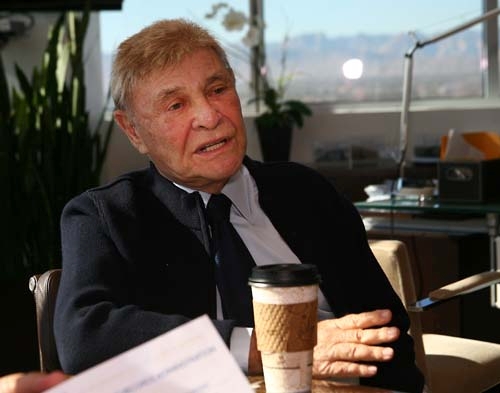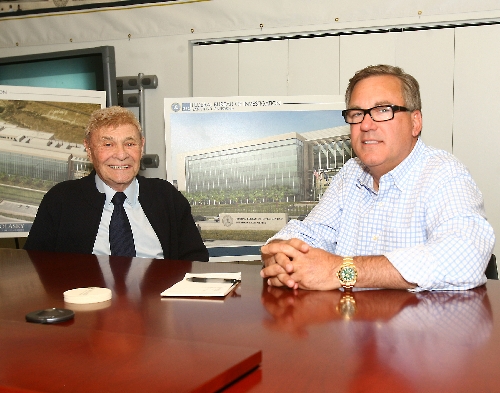 Irwin Molasky has made a tidy fortune over his 60 years of developing shopping malls, office buildings and high-rise condominiums in Las Vegas, largely because he's pretty shrewd about land prices.
The founder of Molasky Group of Cos. foresaw the crash of the Las Vegas real estate market when land that should have been selling at $10 a square foot or less was getting multiple offers up to $15 and $18 a square foot.
It was around 2004 that Rich Worthington, president of Molasky Group, persuaded his boss to switch directions and go after government projects outside of Nevada.
Good move.
Molasky Group just finished the $110 million National Archives and Records Administration center in St. Louis, a 474,000-square-foot central repository of military and civilian employee personnel records since the Civil War.
The shelving contract alone was $11 million, Molasky said. Complex mechanical and electrical engineering systems control humidity, temperature and air contamination, preserving 2.3 million boxes of military records.
The company is also building 700,000 square feet of FBI field offices and state headquarters in Minneapolis; Cincinnati; Portland, Ore.; and San Diego. The Minneapolis and Cincinnati offices are scheduled to open in January.
In all, projects developed for the government's General Services Administration are generating $450 million in construction revenue for Las Vegas-based Molasky Group, keeping more than 20 people employed in the corporate office and 35 people in leasing and management. All of the properties are owned by Molasky and leased to the government for 20 years.
The projects created about 2,000 construction jobs in cities that, like Las Vegas, could use the work. The national archives in St. Louis hired 800 full-time workers.
"I think the big news here is we're a Las Vegas-based company thriving in a down economy," Molasky said Tuesday in his 17th-floor office at Molasky Corporate Center. "We were lucky enough or fortunate enough to envision changes in the marketplace. In the meantime, we're keeping our best assets in town, which is our people."
Worthington, who joined Molasky Group in 1998, said it became difficult for projects to produce desirable profit margins when competition drove land prices beyond what the developers felt was affordable.
"We're a conservative company. We take calculated risks, not this blind hubris of build it and hope they'll come," Worthington said. "We knew the market was going through this 'irrational exuberance,' to use (former Federal Reserve Chairman Alan) Greenspan's term."
That's when the "book of business" changed to pursue government projects out of state, he said.
"When I mentioned it to Irwin, he said, 'I've never bid on low-bid jobs in my life.' I said, 'You're going to learn to. We're going to start.' We had to learn the business. We didn't win every project we bid on," Worthington said.
Since coming to Las Vegas in the 1950s, Molasky developed commercial properties to produce income, though he sold several properties over the years, including the Boulevard Mall, Bank of America Plaza and Best of the West shopping center.
Molasky's first government project was the 90,000-square-foot Internal Revenue Service office in downtown Las Vegas, completed in 2002. He also built the 400-bed Casa Grande Transitional Center for Nevada Department of Corrections, the 1,000-bed Clark County Detention Center on Las Vegas Boulevard near Nellis Air Force Base and the Social Security Administration office at Buffalo Drive and Charleston Boulevard.
One of his most notable projects is the $100 million Molasky Corporate Center, the largest privately owned Leadership in Energy and Environmental Design gold-certified building in Nevada. The Southern Nevada Water Authority occupies seven floors totaling 190,000 square feet.
"As you know, the real estate market is pretty bad," Molasky said. "We had a lot of developers from New York and Florida who were going to teach us what to do and they left us with a lot of unfinished product.
"The economy in general and the development business in our city is very poor because there's more supply than demand, because a lot of big companies, greedy companies were coming in and buying property on speculation."
Contact reporter Hubble Smith at hsmith@reviewjournal.com or 702-383-0491.