Lake Mead called America's deadliest park
Updated March 7, 2017 - 10:47 pm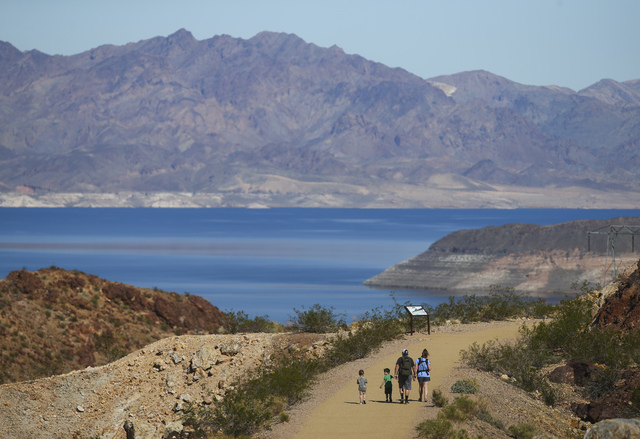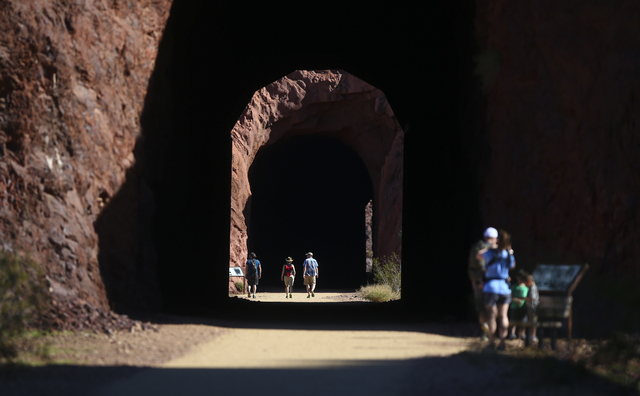 At Lake Mead National Recreation Area, visitors enjoy ample sunshine, miles of open water and a roughly 1-in-300,000 chance of dying.
Of course, some media outlets can't help but focus on the negative.
Outside magazine has ranked Lake Mead as America's deadliest national park, based on a recent analysis of fatalities over the past 10 years.
From 2006 through 2016, 275 people lost their lives at the 1.5 million-acre park east of Las Vegas. That's about 100 more than at second-deadliest Yosemite National Park and 120 more than third-deadliest Grand Canyon National Park, according to Outside.
WATER, HIGH VISITATION AND RISK
Lake Mead spokeswoman Christie Vanover said no one wants to top a list like that, but there are a host of reasons why the recreation area sees as many deaths as it does.
"Lake Mead is one of the most visited parks in the U.S., and usually our visitors are involved in activities that involve some risk," she explained. "Our park is 87 percent land, but a lot of our visitation is on water. Unfortunately, drownings account for most of the deaths at Lake Mead."
More than 81 million people visited the recreation area over the past decade, and 99.9997 percent of them lived to tell about it. Among those who didn't, the three most common causes of death were drowning (87), natural causes (59) and motor vehicle crashes (39). Another 21 died of unknown causes, 19 committed suicide and 13 were killed in boating accidents, according to park data.
Vanover said all accidental deaths in the recreation area are examined by the park's fatality review board. Lake Mead officials also use visitor surveys, public health assessments and National Park statistics like those collected by Outside magazine to spot trends and shape safety programs.
Adam Kelsey, chief law enforcement ranger for the National Park Service at Lake Mead, said a spike in drownings several years ago prompted stepped-up patrols, new safety measures and more outreach aimed at informing visitors before they hit the water.
When rangers began to see more rescues and drownings along the shoreline, the park set up life jacket loaner stations at Boulder Beach and Cottonwood Cove, two of the most popular swimming spots during the hot summer months.
LOST LIFE JACKETS, NOT SWIMMERS
Kelsey said they have lost a lot of life jackets since the program debuted three years ago, but they haven't lost any swimmers in those areas. "We have not had a shoreline drowning since 2014," he said.
The loaner program is now being expanded to include Katherine Landing and Princess Cove on the Arizona side of Lake Mohave.
The park is also getting ready to launch a new Spanish-language public service campaign about the importance of life jackets in hopes of reaching Lake Mead's sizable demographic of Hispanic visitors.
Despite the park's reputation as a party destination, Vanover said only a small percentage of drownings — and fatalities in general — seem to involve alcohol. Weather, particularly wind, tends to be a much bigger factor.
"It's really not the party crowd. It's people who don't understand the power of the lake," she said. "Some people think it's like a swimming pool."
Kelsey said there are three common mistakes that lead to drownings at Lake Mead: people wading out from shore or diving off a cliff into the water without realizing how hard it can be to swim against the wind or the currents; people misjudging distances and their ability to swim from one cove to another; and boat operators diving into the water without showing anyone else on board how to start the engine or navigate the boat into position for a rescue.
Kelsey said a lot of Lake Mead's drowning victims are people who considered themselves "good or very good swimmers."
Vanover said park officials will do everything they can to make Lake Mead as safe as it can be, but visitors must do their part by wearing their life jackets, driving the speed limit and observing safety rules and posted warnings.
"No park wants to be known as a place where people lose their lives," she said. "We want people to get home safely so they can return again another day. We need their help to make that happen."
A previous version of his article misstated the percentage of visitors who died while visiting Lake Mead National Recreation Area.
Contact Henry Brean at hbrean@reviewjournal.com or 702-383-0350. Follow @RefriedBrean on Twitter.