Landlord never saw violent side of man killed in Strip shootout
December 15, 2014 - 8:57 pm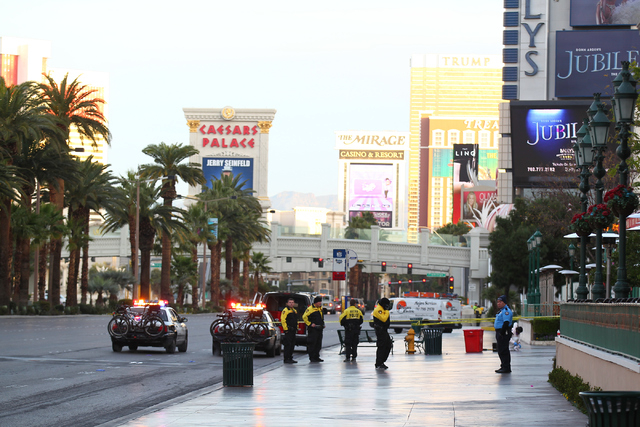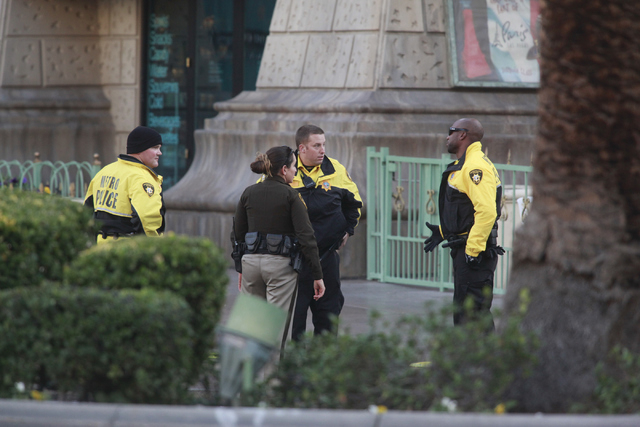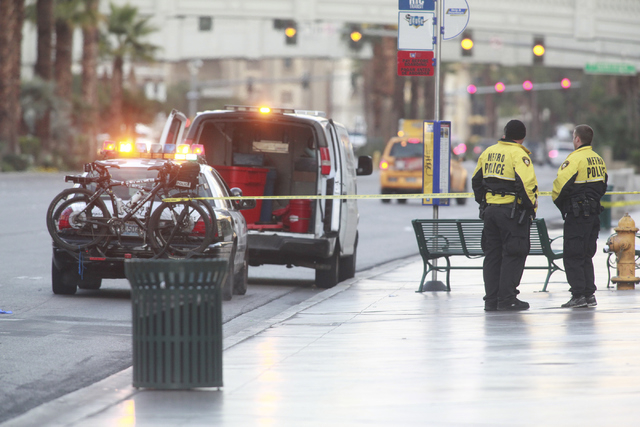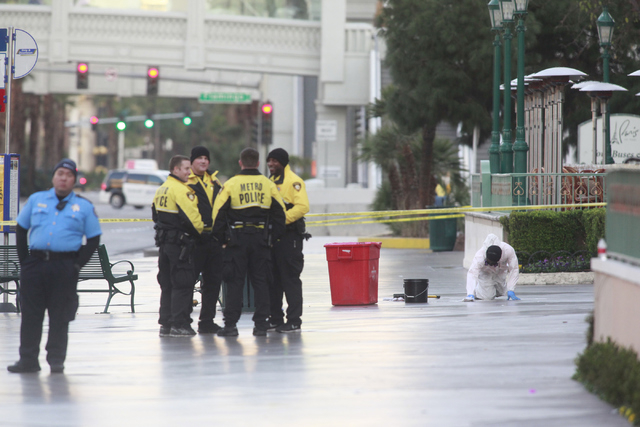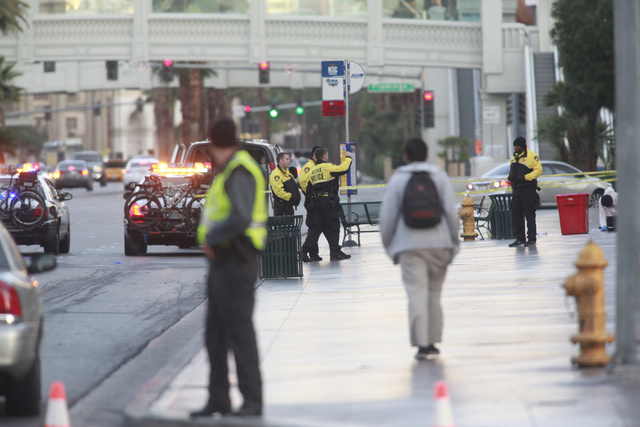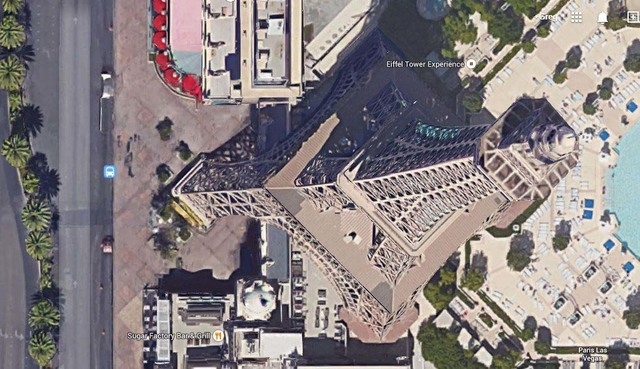 Landlord Gerald Catania knew the man killed Monday in a shootout on the Strip as a soft-spoken, polite tenant.
"I didn't know him as a bad person, I just seen him as my renter," Catania said.
Catania rented a home to Christopher Gene Boudinot, 35, and his fiancee. Records show he had lived in the Las Vegas and Henderson area as early as 1997.
Boudinot was fatally shot by a Regional Transportation Commission of Southern Nevada security officer after he was asked to get off a public bus because of a disturbance, according to Las Vegas police.
Boudinot pulled a handgun and shot the male security officer multiple times in the 3600 block of Las Vegas Boulevard, South near the Paris Las Vegas, a Metro release said.
The security officer returned fire. Boudinot was pronounced dead at the scene.
It all happened about 1:45 a.m. Northbound lanes and sidewalks along Las Vegas Boulevard between Harmon Avenue and Flamingo Road were closed until about 7:30 a.m. while Metro investigated.
The security officer was taken to University Medical Center with multiple gunshot wounds. His identity and condition were not immediately available.
Catania said Boudinot was a military veteran, one of the main reasons he had rented to him. He said the man was going to school and believes Boudinot was wounded while in service.
Boudinot's Facebook page said that he worked as a "heavy diesel mechanic" in the Army from 2007-11. Public records also show that he spent time at Fort Hood, Texas in 2008-09.
In April 2013, Boudinot made a reference on Facebook of an instance when he almost lost his GI bill benefits.
"We really had no issues with him until he skipped out on the lease and left his fiancee behind to sort things out," Catania's wife Helen said Monday. That happened more than a year ago.
The RTC did not offer specific comment on the fatal shooting, but General Manager Tina Quigley said in a statement the agency is saddened to hear about it.
"Our prayers and deepest condolences are with the families of those involved," Quigley said. "At this time, we cannot comment on the specifics of the incident as it is under investigation by the Metropolitan Police Department. The safety and security of our passengers and operators remains our utmost priority."
RTC has contracted 124 armed security officers with Allied Barton for $8.9 million, according to Angela Castro, Director of Government Affairs for RTC.
Security officers patrol a total of 345 RTC buses on 39 routes, Castro said. At any given point, there should be approximately 12 officers on shift throughout the day. The route along the Strip is patrolled 24 hours a day.
This is the first fatal shooting in the RTC history, according to the agency.
Metro is asking anyone with information about the incident to contact homicide investigators at 702-828-3521.
Photographer Chase Stevens and Review-Journal writer Brian Haynes contributed to this story.
Contact Kimberly De La Cruz at kdelacruz@reviewjournal.com or 702-383-0381. Find her on Twitter: @KimberlyinLV. Contact Cassandra Taloma at ctaloma@reviewjournal.com or 702-383-0391.