Las Vegans help Miami football team stranded by Hurricane Irma
September 11, 2017 - 5:38 pm
Updated September 11, 2017 - 7:56 pm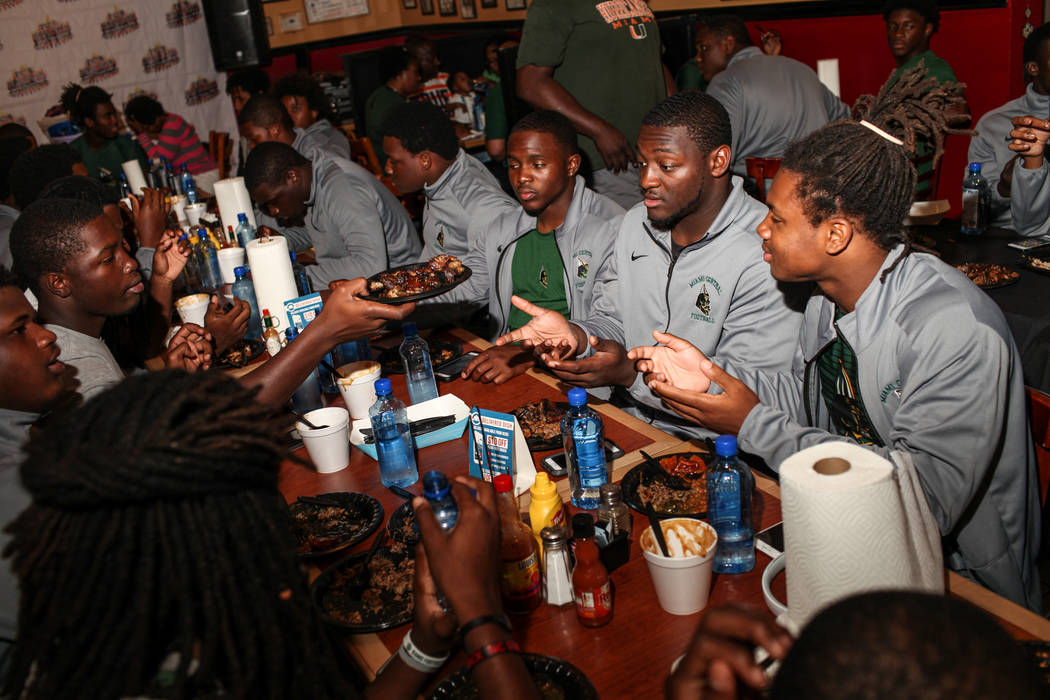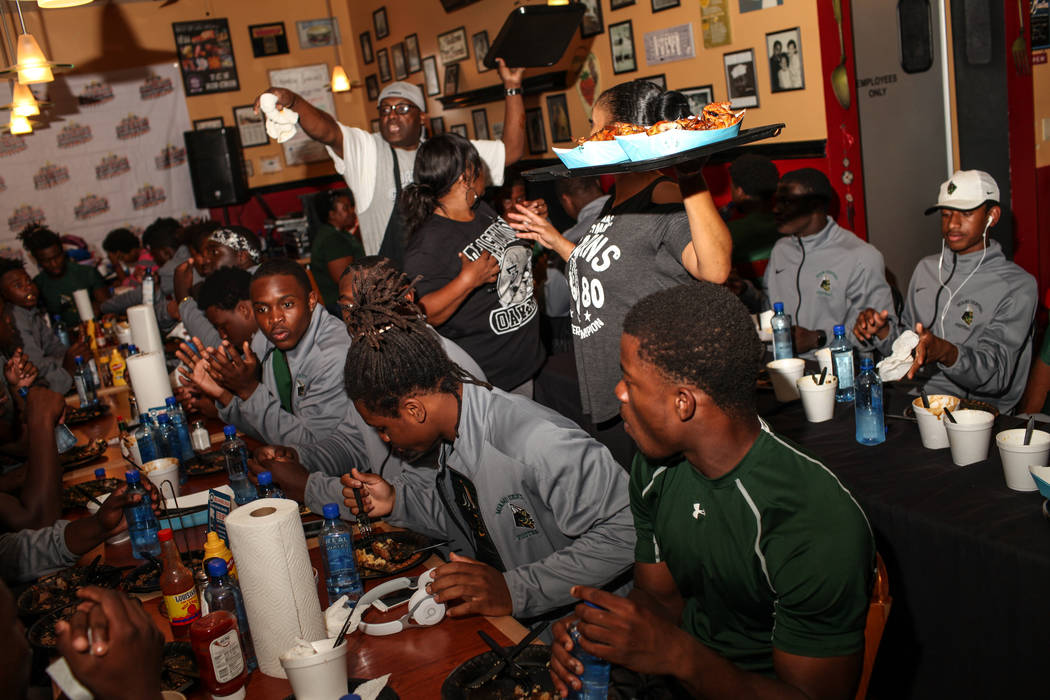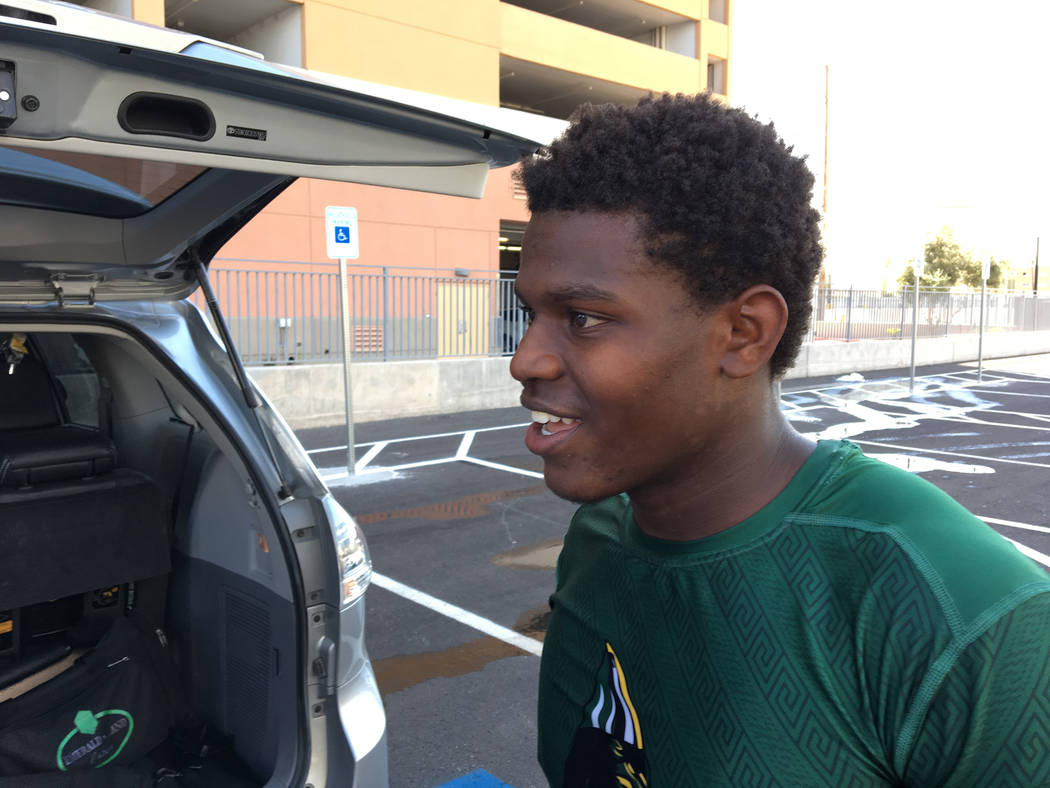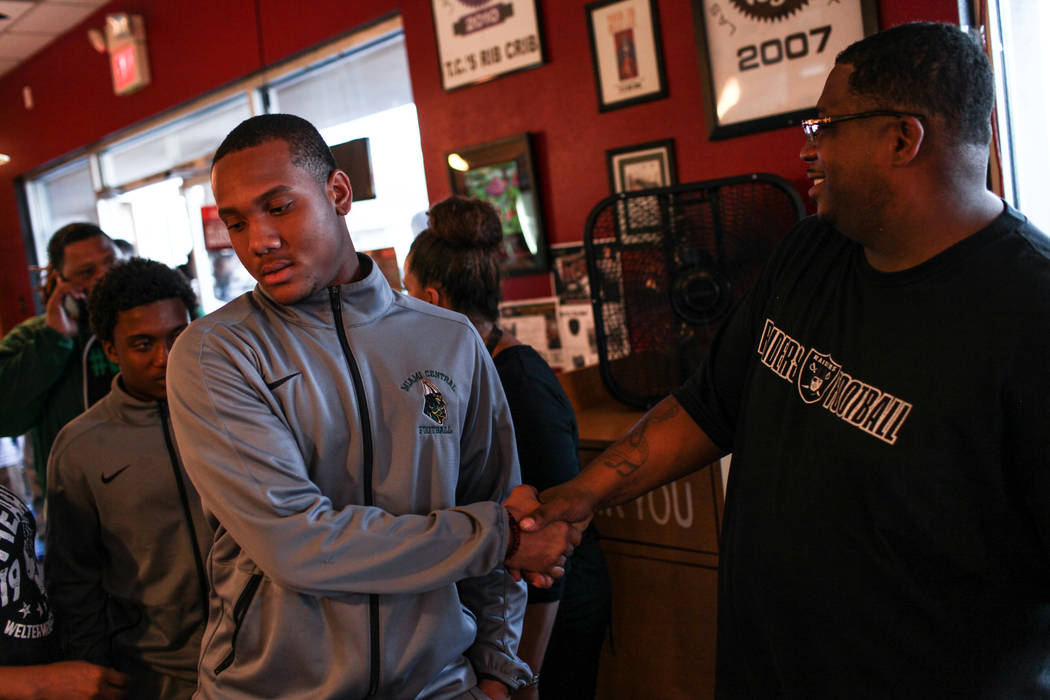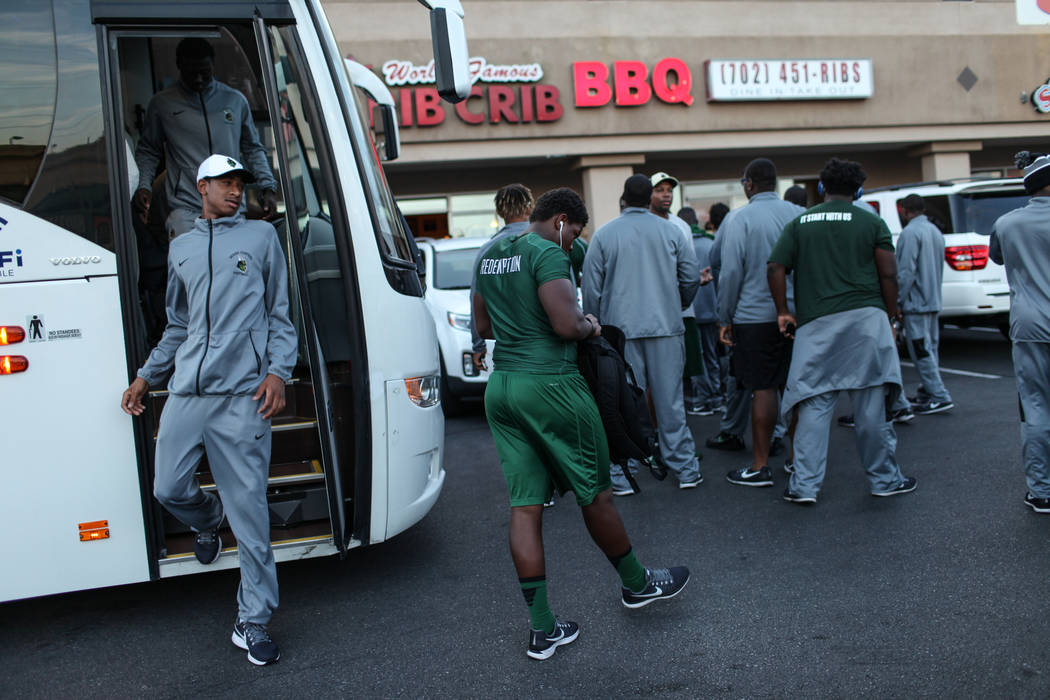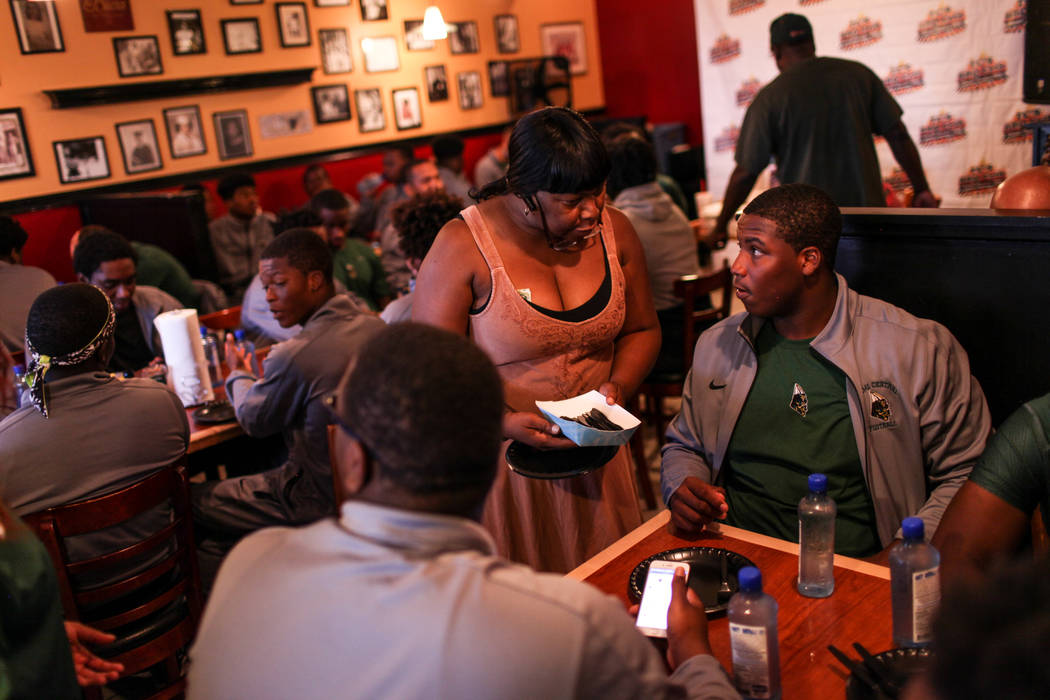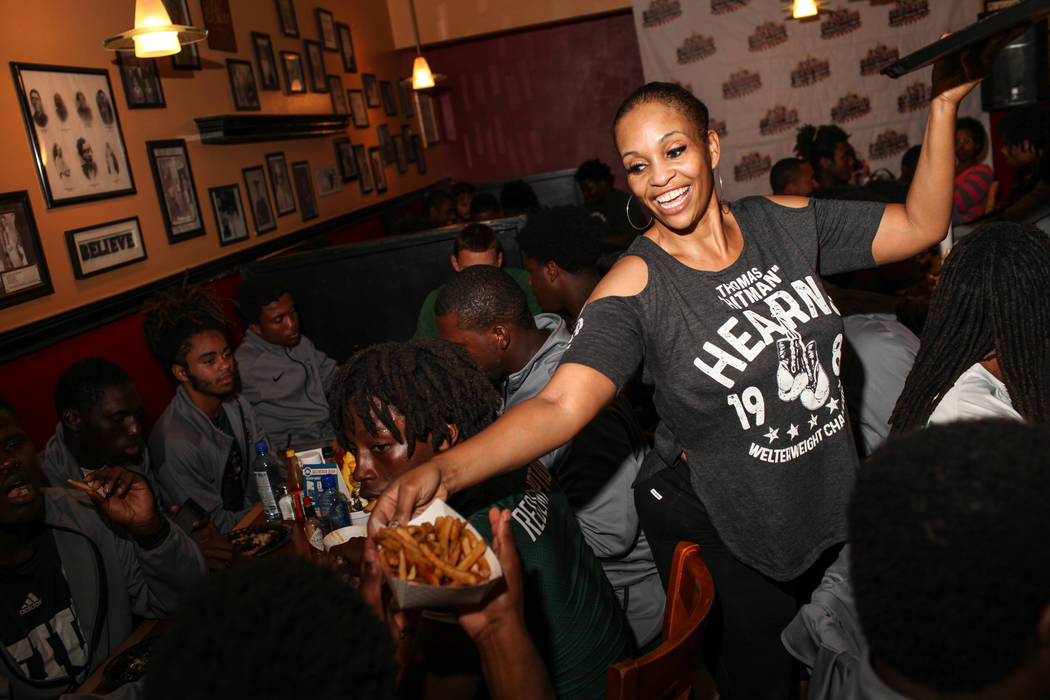 Roland Smith Jr. was in Atlanta Falcons training camp as Hurricane Andrew passed over his Miami home in August 1992.
This weekend, as Hurricane Irma bore down on the same house, football had once again taken Smith out of disaster's path. This time as a high school coach with his own players a short walk from the Las Vegas Strip.
"The two biggest storms of my life, and I wasn't there," Smith, 47, said Monday. "I just stay prayed up and hope for the best."
Hurricane Irma has left Smith, 50 of his Miami Central High School players and about 20 members of the coaching staff stranded in Sin City as they wait for airports in Miami and Fort Lauderdale to reopen.
But a local school, union and restaurants are chipping in to feed and house the team until they leave.
"I'm very thankful, and I'm proud to be an American," Smith said. "We don't have a college budget. We don't have a professional budget. We have a high school budget."
Stuck, but keeping busy
The nationally ranked Miami Central Rockets arrived by plane Wednesday, beat Bishop Gorman High School 24-20 on Friday night and have been waiting to go home since. Miami Central is closed for the week.
To pass time, the team has been reviewing footage from Friday's game and running drills in the parking lot next to the SpringHill Suites by Marriott hotel across the street from Las Vegas Convention Center.
"We've got guys out here throwing the football around, being kids, getting their minds off of worrying about what's going on at home," Smith said. "Some are trying to call home and can't get any signal. … I try to talk positively with them and let them know the Lord is going to take care of their families … they'll be able to reach them soon."
Some players see the delay as an extended vacation.
Senior fullback Alex Mattison, 17, said he walked the Strip with his teammates Saturday night. His home in Miami Gardens wasn't damaged from the storm, which means his mom only needs a few downed tree branches moved out of their back yard.
Mattison said when he gets back home, "I'm going to make sure everybody is straight, help clean up and then I'm going to do me."
Locals provide team meals, rooms
The Las Vegas community has banded together to make sure the Rockets don't go without food or shelter during their extended stay.
Bishop Gorman paid for the team's rooms on Saturday through Monday and bought them dinner for the entire weekend.
Downtown pizza joint Evel Pie gave the team more than 20 pizzas Sunday night, said creator and managing partner Branden Powers.
"So many times you're so far away from what's happening, you feel helpless to actually do anything," he said. "This was an opportunity for us to jump in and do something positive."
On Monday, the Las Vegas Police Protective Association union bought lunch, and the boys scarfed down more than 40 pounds of meat from 911 Taco Bar and Catering.
"They're going to go home to no power, no cellphone service, damage control," union president Steve Grammas said. "These young men have plenty to go through. For us to help out with one meal must be the least we can do."
As of Monday evening, the team was set to eat a free dinner at TC's Rib Crib.
Contact Michael Scott Davidson at sdavidson@reviewjournal.com or 702-477-3861. Follow @davidsonlvrj on Twitter.