Las Vegas Comic Con isn't just for super nerds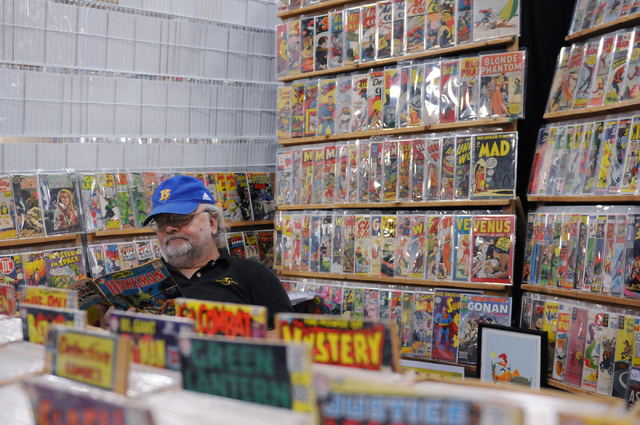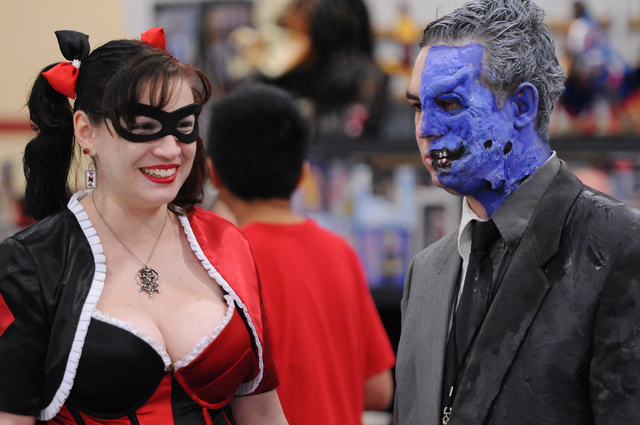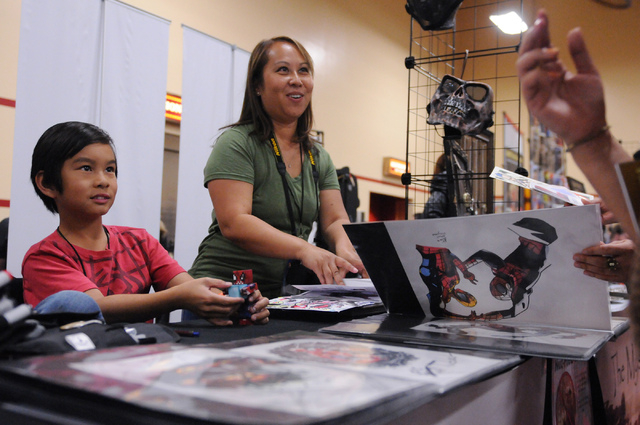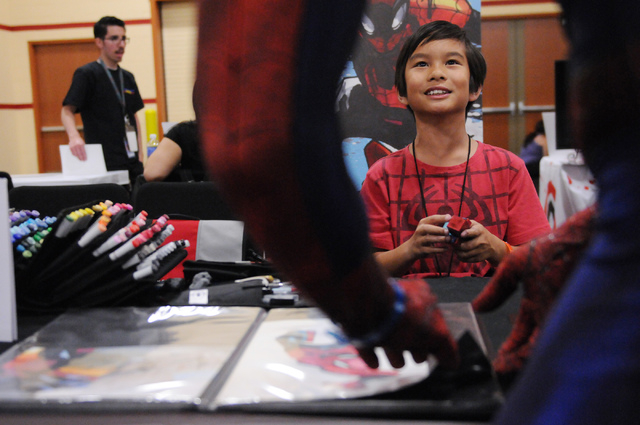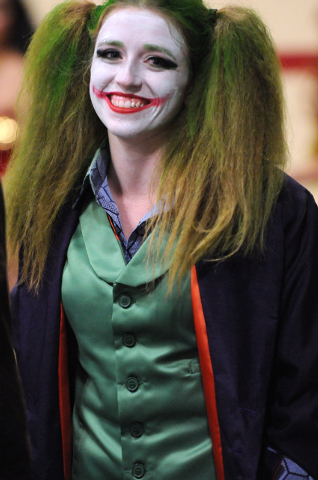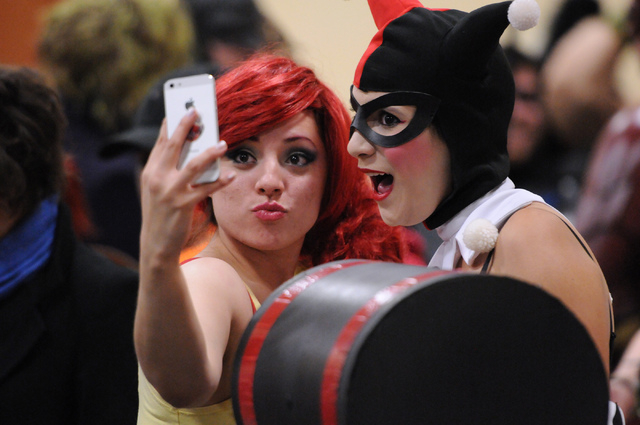 If you have never been to a comic con, it might not be what you expect.
It is not just for super nerds.
Sure there were plenty of them, but there were also families and average Joes.
"It's cool how nerds have taken over pop culture," said chief creative officer for Valiant Comics, Dinesh Shamdasani on Saturday night. "Jocks are coming up wanting to know more about our comics."
Valiant Comics, which won multiple Publisher of the Year Awards after its reboot in 2012, was handing out free comics and hoping to convert fans to titles such as "Harbinger" and "Bloodshot."
"We like to do different shows and grow our audience," Shamdasani said. "It's like a virus. We go in and infect everyone."
Among the thousands of attendees at the Amazing Las Vegas Comic Con at South Point, there were green women, blue women and red women. People dressed in hand-made costumes of characters from comics, movies and video games.
There was a show floor packed with more than 300 exhibitors and 200 artists, as well as autograph sessions, costume contests and panels with reality TV performers.
Comic book artist Charles Soule signed more autographs than he could count. Soule works with DC Entertainment, Marvel and has done independent work. Recently he was charged with killing off America's favorite X-Men character, Wolverine, and sat at the convention next to the character's creator, Len Wein.
"You talk about huge honors, and huge weight on your shoulders dealing with these iconic characters. I've been stressing about it," Soule said. "I'm living and breathing comics, but there's worse ways to live."
Organizers set aside Sunday especially for children. Kids under 10 will get in for free, and the day will feature a children's costume contest and parade. All participants will get a special prize.
Sunday-only passes are $25.
Contact Wesley Juhl at wjuhl@reviewjournal.com and 702-383-0381. Find him on Twitter: @WesJuhl.