Las Vegas family gets travel trailer through Make-A-Wish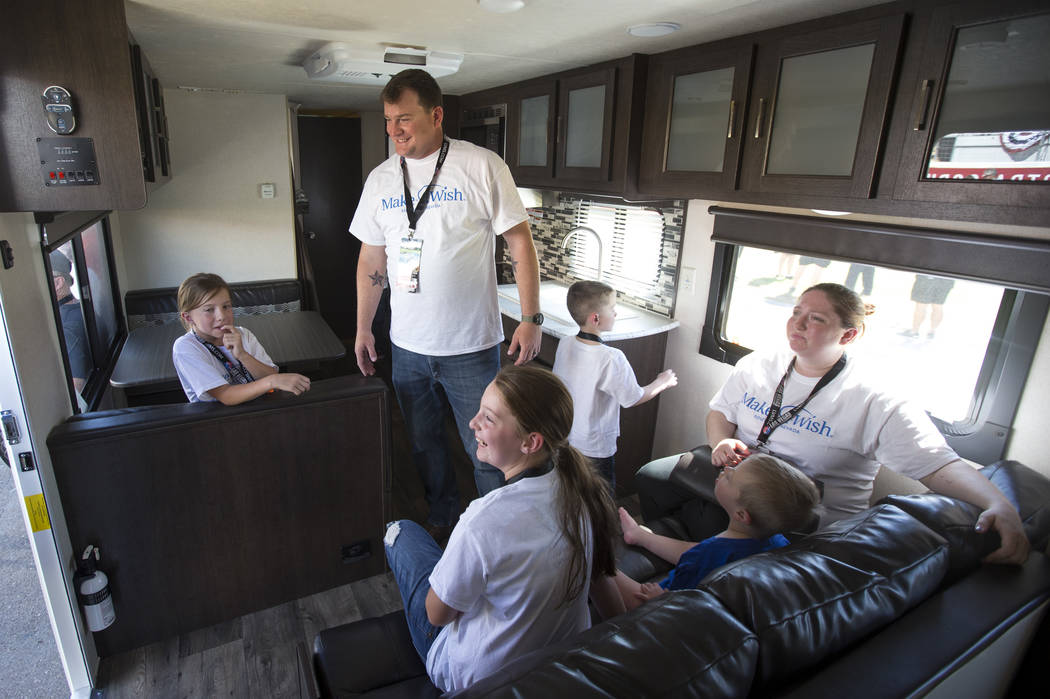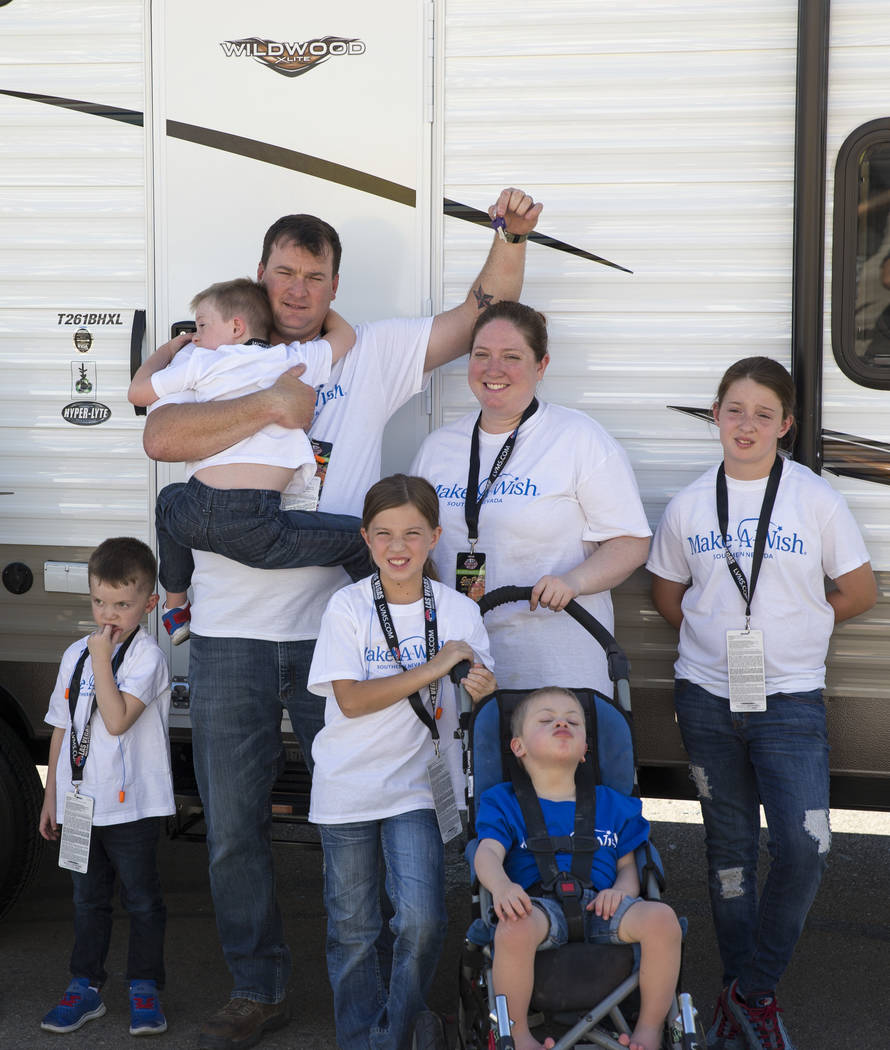 Bennett Stacey jumped on the bed in his family's new travel trailer Sunday morning while his younger brother, Andrew, lounged on a leather seat.
The trailer, donated through Make-A-Wish Southern Nevada, will allow the Las Vegas family of seven to be together on trips, something they rarely are able to do because of Andrew's condition.
Andrew, 5, has Down syndrome, a chronic lung disease and a weak immune system, said his mother, Tera Stacey. He was 2 years old and living in an orphanage in Bulgaria when the Staceys adopted him.
"He has come a long way. He weighed 11 pounds when we adopted him," Stacey said, calling her youngest boy resilient. "He couldn't even lift his head. He has a ways to go still, but he never made eye contact before, and now he'll look at us."
Andrew, who is nonverbal and sees a doctor or therapist daily, needs special accommodations, including refrigerated medication. The family usually splits up during vacations so someone can stay home with Andrew.
The Staceys received the keys to their trailer Sunday at NASCAR's South Point 400 at Las Vegas Motor Speedway. With the trailer — provided by Findlay Toyota, Findlay Management and Findlay RV — they plan to travel around the country for the children's sports tournaments.
First up, though, will be a trip to some national parks. Tera Stacey said they have a new park pass to put to use.
Unique wish
It was the family's pediatrician who referred them to Make-A-Wish, Stacey said.
"We didn't even know what all it entailed," she said.
The family received a letter in February that confirmed Andrew would be a wish recipient, Stacey said.
Make-A-Wish often grants wishes of trips theme parks, such as Disneyland, said Tylar Pendgraft, a wish manager for the nonprofit. The Stacey family's ask — something that would provide them more family time — was unique, Pendgraft said.
"That's something we don't see every day," she said. "With some of our wishes, we get really fortunate when they're a higher-cost wish comparatively with some other wishes. We get really lucky with sponsors."
The trailer sleeps Tera Stacey, her husband, Jared, and their five children, ages 5 through 10. It has a refrigerator for Andrew's medications and room for his equipment, including a wheelchair.
"It'll be nice for all of us to go (on trips) and have our own environment," Tera Stacey said.
Her husband agreed. "Family is everything," he said.
Contact Jessie Bekker at jbekker@reviewjournal.com or 702-380-4563. Follow @jessiebekks on Twitter.