Las Vegas jury convicts Belize family in theft of government money
January 20, 2016 - 10:56 pm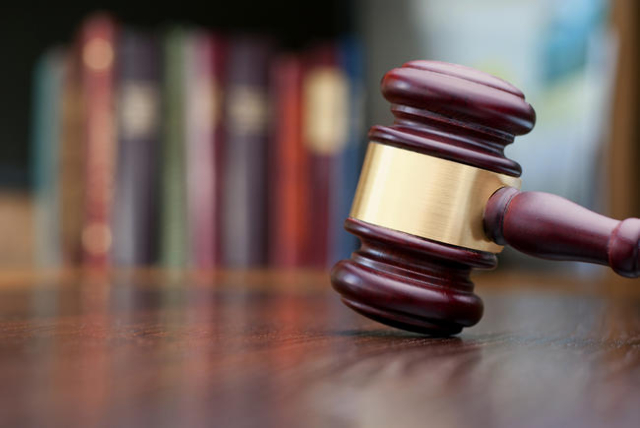 A brother and sister from Belize have been convicted by a federal jury in Las Vegas of multiple felony counts for using false identities to steal nearly $300,000 in unemployment funds and other government benefits.
Frederick Vernon Williams, 35, and his sister Jacqueline Louisa Gentle, 27, were convicted Friday following a 10-day trial in the courtroom of U.S. District Judge James Mahan.
Two other family members from Belize — Frederick Williams' wife, Denise Allison Williams, 36, and his other sister, Carolyn Shelmadine Willis-Casey, 40 — were convicted of fraud during the trial for their lesser role in the scheme to steal unemployment money.
"The defendants used false identities and lied on passport applications to steal federal benefits from multiple agencies, including the departments of Labor, Agriculture, Education, Health and Human Services, and the Social Security Administration," Nevada U.S. Attorney Daniel Bogden said Wednesday.
"We will continue to use federal laws to prosecute benefits thieves who steal from all Americans through greed and fraud."
Frederick Williams and Jacqueline Gentle were convicted of conspiracy to commit mail fraud, aggravated identity theft, mail fraud, theft of government money, making a false statement in application for a passport, and making false citizenship claims, Bogden said. Gentle was also convicted of misusing a U.S. passport and misusing a Social Security number.
Denise Williams and Carolyn Willis-Casey were each convicted of one count of mail fraud, Bogden said.
The case was investigated by more than a half dozen federal agencies and prosecuted by Assistant U.S. Attorney Gregory Damm.
Contact Jeff German at jgerman@reviewjournal.com or 702-380-8135. Find him on Twitter: @JGermanRJ.