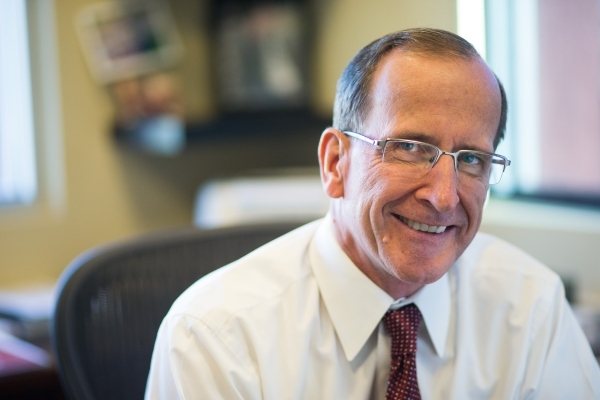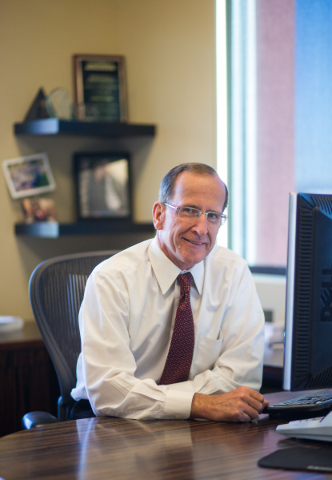 Las Vegas workers have a little more in their paychecks these days, and some might even anticipate a raise.
Buoyed by a growing economy and snugger labor force, the average weekly wages for Nevada rose 2.5 percent from $833 to a record $854 for the second quarter, the most recent period available, according to the state's Research & Analysis Bureau. Since mid-2010, wages grew in 15 of 20 quarters, and analysts suggest that upward trend should continue through the end of the year and into 2016.
That's welcome news to the valley's workers who saw regular pay bumps prior to the recession, only to see flat wages or even cuts during the Great Recession.
"It's encouraging news when you look at what happened during the recession," said Bill Anderson, Nevada's chief economist. "We had during the recession several quarters in which wages were down in excess of 2 percent compared to where they were the prior year. We've noticed a definite improvement in underlying wage growth. Is it the 4 to 5 percent growth we were seeing prior to the recession? No. But that's pretty characteristic of this overall economic recovery."
The state will release the updated wage gains by sector until later this month, but its most recent numbers from the first quarter show a 2.9 percent year-over-year growth in the financial sector, 2.5 percent gain in public administration, and 2.1 percent in construction and manufacturing. Education and health services had a 1.4 percent increase, trade and transportation had a 1 percent increase and there was a 0.08 percent increase in leisure and hospitality.
That only marks the first quarter but anecdotal evidence suggests that wage gains may have been bolstered even more in following months. Chris Wilcox, a Las Vegas certified public accountant and shareholder with JW Advisors, a business consulting firm, said many of his clients once gave employees raises of about 5 percent prior to the recession and that trend is now returning.
"One of the things I am seeing with my clients is wage creep because there's a shortage of skilled workers," Wilcox said. "One of the trends you're seeing is people are desperate to hire employees. If an employee stays in their job, they might get a 3 percent or 3.5 percent raise, but if they move someplace else they might a 6 or 6.5 percent raise."
Demand for skilled professionals
Wilcox said there's a strong demand for educated professionals in accounting, banking, sales and marketing and even skilled construction workers. JW Advisors gave its employees on average a 5 percent pay bump in July, similar to what the firm did prior to the recession.
"If we don't, somebody across the street is willing to pay them more," Wilcox said. "There were years during the recession wages were flat and that's not the case anymore. We're back to giving similar wages, and I'm seeing my clients giving similar to what they gave pre-recession."
The tightening job market was reflected in the Las Vegas unemployment rate dipping to 6.8 percent in September. The valley added 20,800 jobs, an increase of 2.3 percent year-over year.
"You have to look at the unemployment rate that peaked almost 14 percent during the recession and now we are down to less than half of that," economist Anderson said. "In order to attract and develop a good workforce, employers have to entice workers with wages. It's just an overall improvement in the labor market."
Despite the gains, there's some tempered news over the wage numbers. While wages are up 9 percent over the last five years, prices as measured by the Consumer Price Index, have increased just over 8 percent through the end of the first quarter, according to state numbers.
Jeff Waddoups, chairman of the economics department at the Lee Business School at UNLV, said it appears Southern Nevada is "turning the corner," and if the trend continues based on the second quarter, there will be an increase in real wages as measured against inflation.
"What's interesting about this 2.5 percent (wage gain) is that it's exactly what we're seeing at the national level, and we're keeping up with the increase in nominal wages at the national level," Waddoups said. "Nevada has had a really had a hard time economically along a lot of indicators over the last several years so it's nice that we are keeping up with the average. For many years we were above average on all this stuff and quite a few years recently we have been below average on lot of indicators."
Challenge to record high
It's possible the record number $899 weekly average recorded in the October-December period in 2014 could be challenged in the fourth quarter. The fourth quarter numbers traditionally increase because of year-end bonuses, analysts said.
Wilcox said he hasn't had discussions with clients yet but wouldn't be surprised if bonuses at least match last year's figures and possibly exceed it.
"We're not talking 2005 levels, but they're feeling more confident in the economy," Wilcox said.
Wilcox said wage creep is good for workers, and it's up to businesses to figure out how to pay for it either by cutting costs elsewhere or increasing prices. Wages and salaries are one of the biggest expenses for companies, and Wilcox said that it's important pay doesn't get out of control.
"I hope we don't run in what we had during the pre-recession that caused problems across the board, but I don't know the answer to that," Wilcox said.