Las Vegas Review-Journal photographer, reporter honored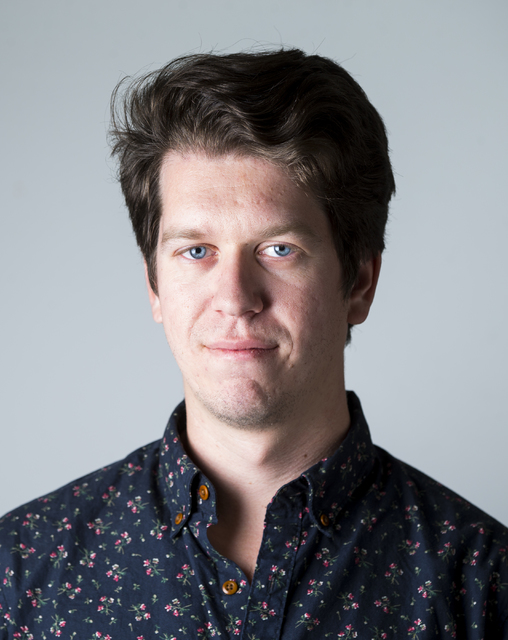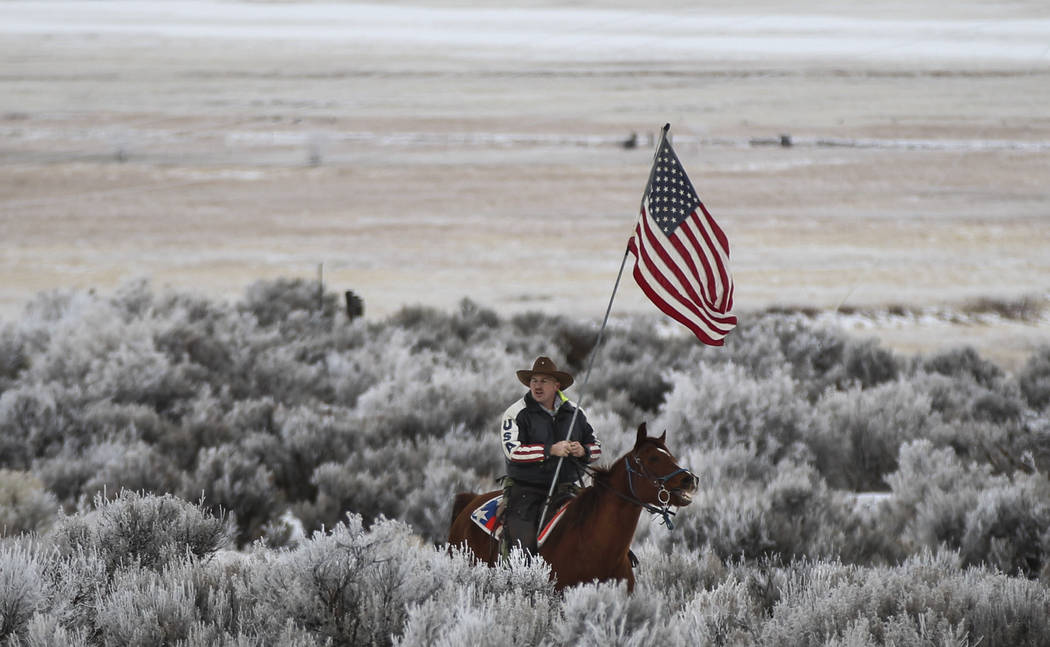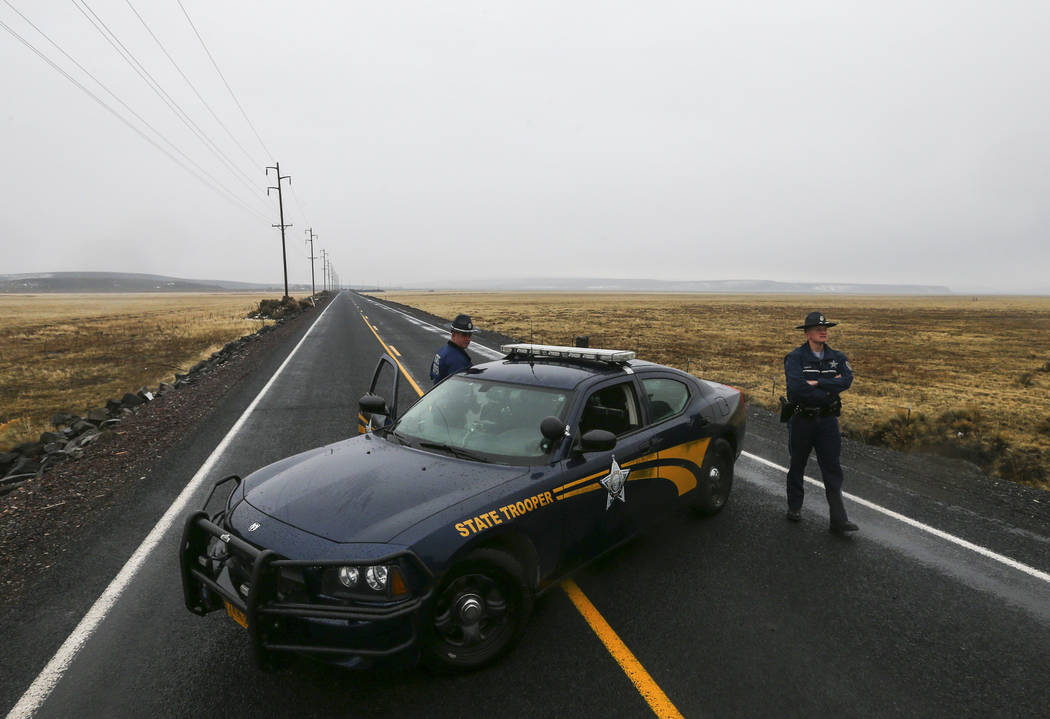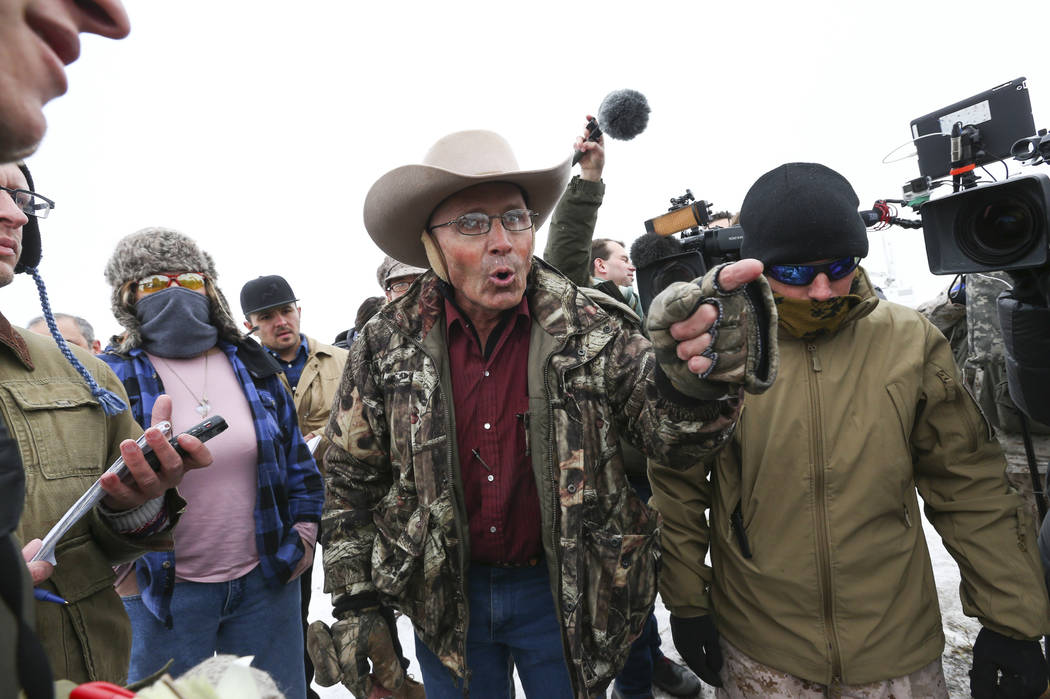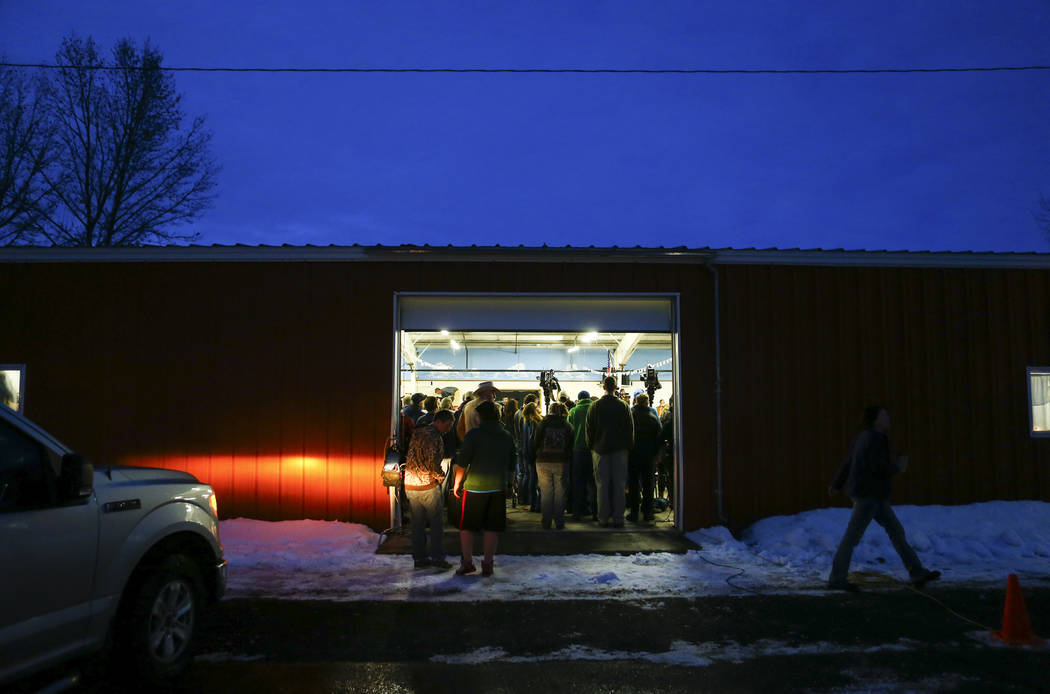 Las Vegas Review-Journal photographer Chase Stevens was honored last week by the National Press Photographers Association for his photo series depicting the January 2016 occupation of an Oregon wildlife refuge by Ammon Bundy and others.
"It is an honor to be recognized for work done on a story of strong interest to our readers, one that is still reverberating in headlines to this day," Stevens said. "This award shows that the Review-Journal can compete on a national level, even when we're not working on our own turf, and provide unique, compelling visual journalism as news unfolds."
Stevens' photos received an honorable mention in the Best of Photojournalism contest in the category of Domestic News Picture Story. He shot hundreds of photos in two trips to Oregon during the standoff and chose 12 images for his submission.
First place in the category was awarded to Brian Powers of the Des Moines Register for his photo series capturing Dakota Access pipeline protesters at the Oceti Sakowin camp at the Standing Rock Reservation in North Dakota.
Gary Martin, a Washington correspondent for the Review-Journal, also was honored recently for his work as a member of the San Antonio Express-News team that broke the story about Supreme Court Justice Antonin Scalia's February 2016 death at a West Texas resort.
The staff was awarded the Star Breaking News Report of the Year award over the weekend by the Texas Associated Press Managing Editors.
"We're very proud of Chase and Gary. This recognition is well-deserved," Review-Journal Editor in Chief Keith Moyer said. "These honors are indicative of the kind of talent we're assembling in our newsroom."
At the time, Martin was political editor at the San Antonio newspaper and directed staff coverage of the event, following a tip about the jurist's death on a Saturday afternoon.
The exclusive was cited by newspapers and media outlets nationally.
"It was a real morale booster for everyone," Martin said of the scoop.
Contact Brooke Wanser at bwanser@reviewjournal.com. Follow @Bwanser_LVRJ on Twitter.