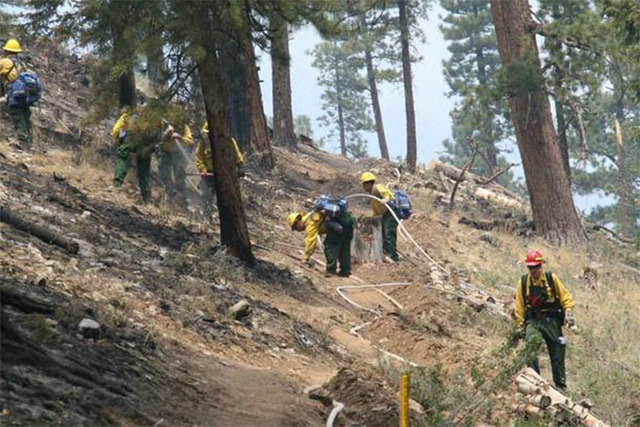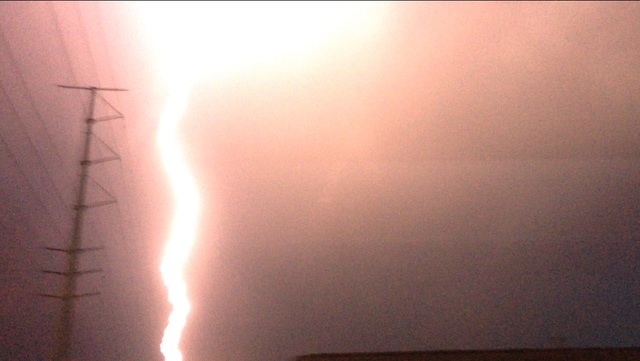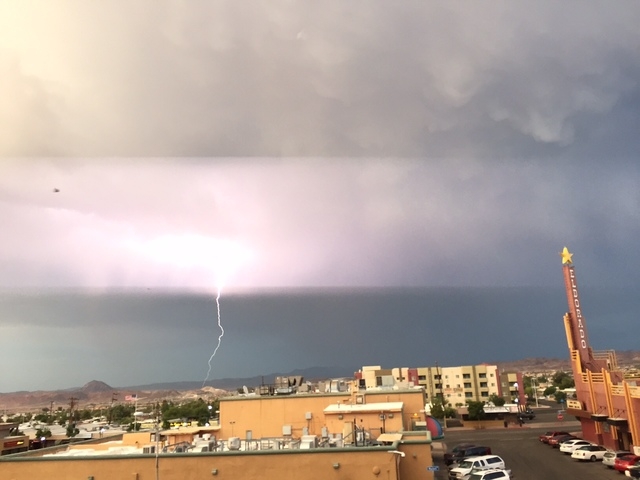 Crews on Wednesday battled four small fires caused by lightning strikes in the Spring Mountains.
Officials originally said the fires were on Mount Charleston, but the U.S. Forest Service confirmed the fires were farther north in the Spring Mountains, near Wheeler Pass.
Three of the fires were described as being a tenth of an acre, a determination that could include a single burning tree, according to Ray Johnson, a fire prevention officer with the Forest Service.
A fourth fire was described as being a quarter-acre in size early in the afternoon.
The fires started about 4 a.m. Wednesday, according to the Clark County Fire Department.
County spokesman Erik Pappa said helicopters flew in firefighters to contain the blazes on the ground.
At 8:30 p.m., Johnson said the three smaller fires were contained or controlled.
No structures or residents were threatened by the fires, and no one was injured, department officials said.
A single-engine air tanker was called in from Mesquite to drop a flame retardant on the larger fire twice. Firefighters planned to move to that fire to form a line around the edges to prevent it from spreading, but high winds prevented their gaining access, Johnson said.
The fire may have grown larger than a quarter-acre in size since Wednesdy afternoon. Firefighters planned to attack that blaze this morning, Johnson said.
Two years ago to the day Wednesday, a lightning storm sparked the Carpenter 1 fire. Though two of three fires discovered in Carpenter and Trout canyons after the storm were extinguished, a third was in such a remote location that only water carried by helicopters was available to suppress the flames.
That blaze wasn't extinguished until snow packed the mountains that December. About 43 square miles of trees and brush burned, threatening cabins in Kyle Canyon.
The county commemorated the Carpenter 1 anniversary Wednesday morning when the new Mount Charleston Fire District assumed fire service duties from the Nevada Division of Forestry for protection of homes and property in Kyle Canyon and Lee Canyon, and to provide emergency service response to residents and visitors.
Contact Wesley Juhl at wjuhl@reviewjournal.com and 702-383-0391. Find him on Twitter: @WesJuhl