Lobbying for new Las Vegas stadium begins
February 8, 2016 - 6:00 pm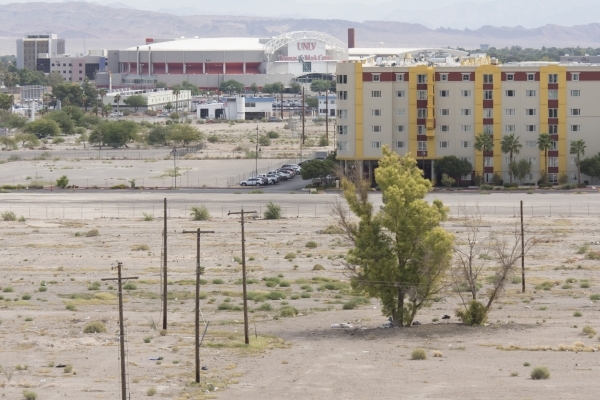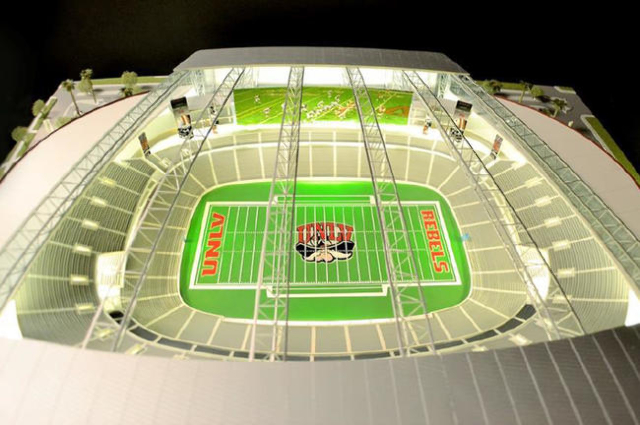 Las Vegas Sands' pitch for a $1.2 billion domed football stadium on the UNLV campus is off and running.
Steve Hill, the governor's top economic development official and the chairman of a tourism infrastructure panel that will hear the stadium plan next month, said he met with Ed Roski, who owns Majestic Realty Co., a Sands partner on the project.
Roski could not be reached for comment, and Majestic Executive Vice President Craig Cavileer declined to comment Monday.
On Monday, Hill said he met with Roski while visiting the Los Angeles area last week. Hill said he meets with groups to "get a better understanding of projects" and discussed the tourism infrastructure committee process with Roski.
"I wasn't looking for a reaction," Hill said.
As chairman of the Southern Nevada Tourism Infrastructure Committee, Hill guides discussion on regional tourism infrastructure needs such as a stadium, convention centers and transportation facilities. Sandoval, who created the panel in July, appointed Hill as its chairman. The committee will issue its recommendations by July 31.
Las Vegas Sands and Majestic will present their stadium plan to the committee on March 24. A preliminary financing plan for the project calls for $780 million in public money from tourist taxes on hotel rooms, car rentals and taxi rides, and for Sands to provide the other $420 million, or 35 percent, though the company stresses that the funding model isn't final.
"We look forward to hearing from (them) in March," Hill said.
Cavileer recently said the stadium partners hope to win approval of tourism-related taxes for the project at a yet-to-be scheduled special session of the state Legislature this summer.
"This process is going to generate a lot of conversations, and it should," Las Vegas Sands spokesman Ron Reese said of the Hill-Roski meeting. "These are the type of discussions that potentially impact the future of tourism in Las Vegas."
Sands has targeted a 42-acre site owned by UNLV at Tropicana Avenue and Koval Lane for its 65,000-seat stadium. UNLV paid $50 million for the land in December. Las Vegas Regent Michael Wixom warned that Board of Regents review and approval is needed for any development on the UNLV land.
"When the Board of Regents approved UNLV's acquisition of the 42 acres, it did so because UNLV was landlocked and it needed room for future growth," Wixom said. "While a stadium was discussed by some at the time as a possible use for the property, the board has not approved any stadium plans. Neither does it have any agreement with any party for the construction or development of a stadium."
Oakland Raiders owner Mark Davis has met with Las Vegas Sands Chairman and CEO Sheldon Adelson to discuss the stadium proposal, but Sands says it will move ahead with or without an NFL tenant.
The Review-Journal is owned by a limited liability company controlled by the Adelson family, majority owners of Las Vegas Sands.
Contact reporter Alan Snel at asnel@reviewjournal.com Follow him on Twitter: @BicycleManSnel